When Facebook Becomes A Venue For Violence
Play
This article is more than 5 years old.
Facebook under fire again this week after its Easter murder video. Zuckerberg's talking. We're on it.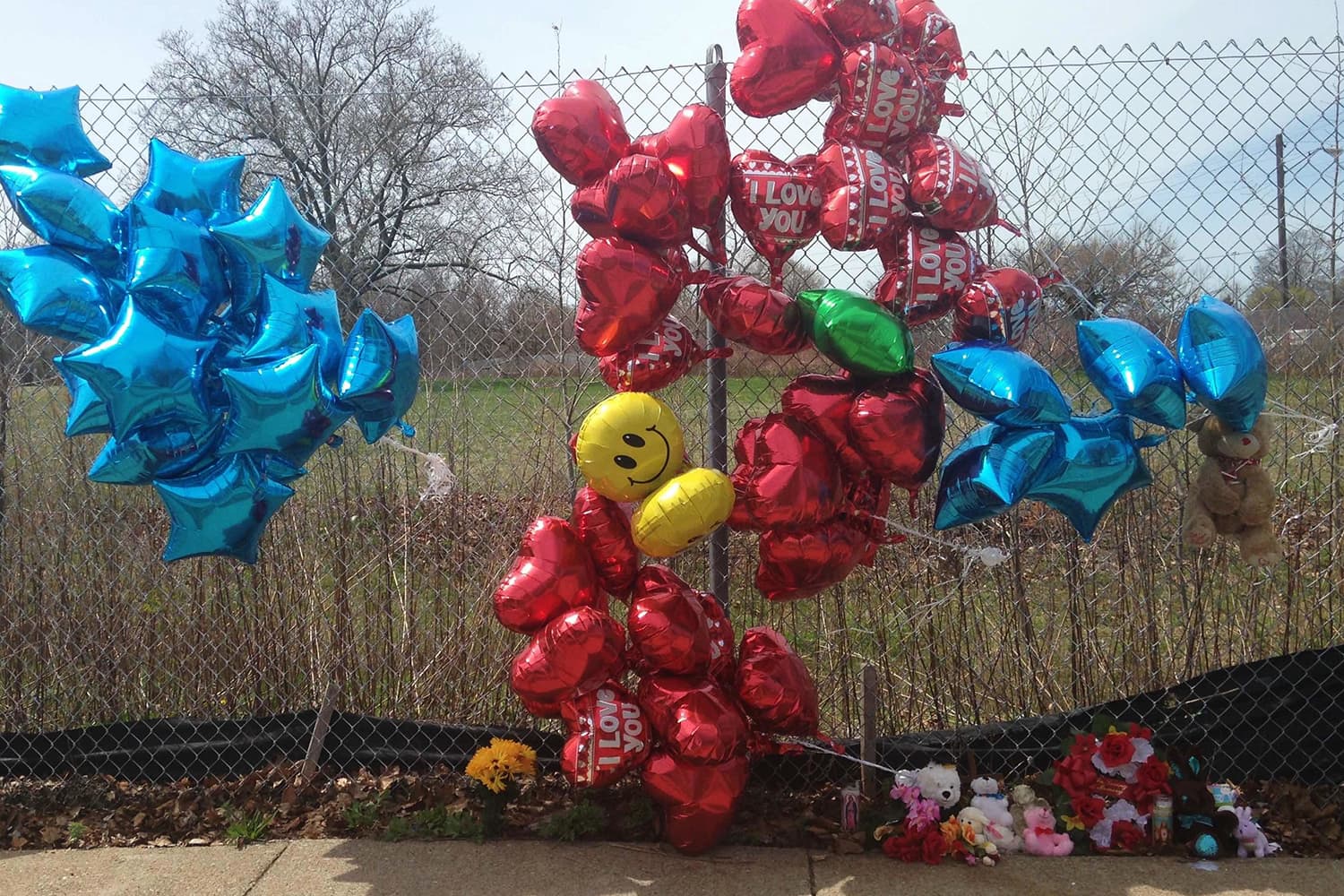 So, the Facebook video murderer out of Cleveland is dead after a stop for Chicken McNuggets turned into a police chase and suicide. But the video that the murderer made of his killing of Robert Godwin lives on. Facebook has taken it down. But Facebook fame has left it all over. Now we've had beatings, rapes and murder on Facebook. Yesterday, Mark Zuckerberg said his company has "a lot of work" to do. This hour On Point, like what? We'll look at Facebook, social media, and performance murder. — Tom Ashbrook
Guests
Kris Wernowsky, criminal justice editor for Cleveland.com. (@kriswernowsky )
Emily Dreyfuss, senior staff writer at WIRED Magazine, covering technology and national affairs. (@EmilyDreyfuss)
Kurt Wagner, social media senior editor at Recode. @KurtWagner8)
Emily Dreyfuss On The Power of Facebook And The Meaning Of Feedback
"Social media encourages this culture of sharing and getting feedback. Some people are going to be feeding off of negative feedback, and in this instance, Steve Stevens knew that social media would amplify it. Social media removes the middle man — it removes broadcast journalism. Earlier, when people were trying to get this kind of notoriety, they had to send a letter or video to a newspaper — they could put warnings, or say we're not going to show this. So much research shows that exposure to this kind of media violence does create trauma. Facebook takes all of that away and lets anyone publish anything." — Emily Dreyfuss
From Tom's Reading List
Cleveland.com: Facebook killer Steve Stephens kills himself near Erie, PA — "Steve Stephens, the man accused of killing a random 74-year-old man and posting a video of the shooting, was found dead of an apparent self-inflicted gunshot wound Tuesday in Erie, Pennsylvania, according to news reports citing Erie police."
WIRED: AI Isn't Smart Enough (Yet) To Spot Horrific Facebook Videos — "It's not technically feasible to immediately pinpoint and delete graphic material. The technology isn't ready for algorithms to do it automatically, and it's impractical to hire enough humans to do it manually. If Facebook gave an algorithm the permission to pull down videos, it would inevitably make mistakes. And even if the algorithm got it right according to Facebook's terms of service (a big "if"), the company would be accused of censorship."
Recode: Is it time to close down Facebook Live? — "If Facebook limited the live broadcasting feature to selected partners, it wouldn't need to worry about incidents where people accidentally broadcast a live murder, or talk about a murder they just committed. To be sure, in the Cleveland incident, limiting Live wouldn't have prevented the video of the killing, but emphasizing vetted partners would set a more professional tone for Facebook video altogether."
This program aired on April 19, 2017.