China's Day In The Sun And The Future Of The Solar Industry
Resume
China's out to own the sun. What about the United States? Plus, what we're doing to protect ourselves from cyberattacks on energy grids.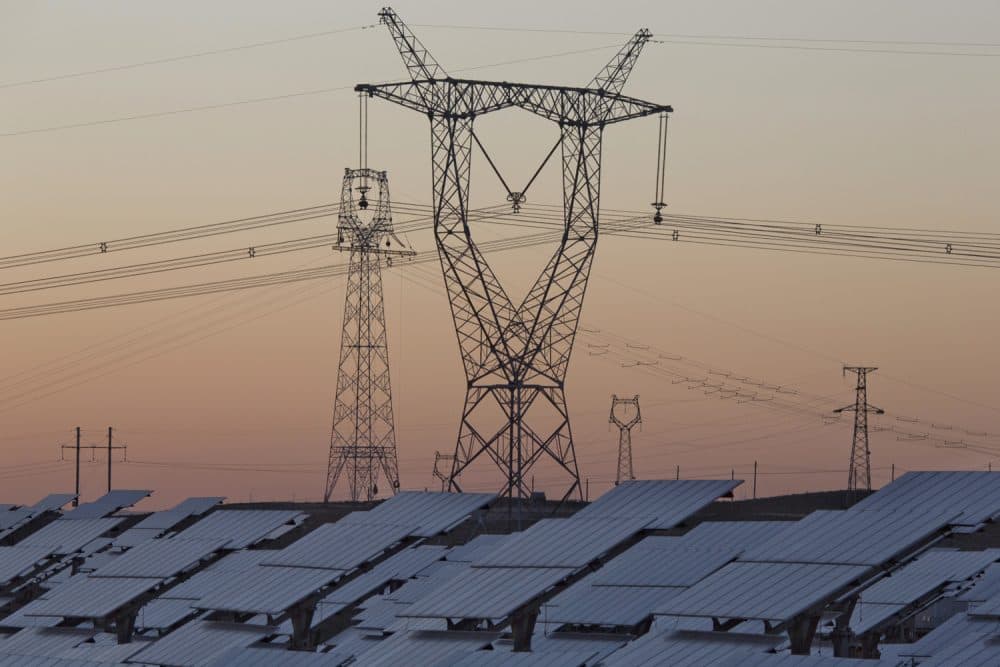 Donald Trump talks a lot about coal, but its solar energy that's been on a roll lately. But a lot of that roll has been in China. China wants to, in effect, own the sun. It is now absolutely dominant in solar panel manufacturing. Its driven prices down and down. Price-wise, solar energy can now outcompete fossil-fueled electricity in the Middle East. Cheap panels are driving a lot of solar installation jobs in the USA. Where does all this go? This hour On Point: Who owns the sun? The energy future and solar. -- Tom Ashbrook
Guests
Keith Bradsher, Shanghai bureau chief for the New York Times and host of the paper's annual renewable energy conference. (@KeithBradsher)
David Sandalow, fellow at Columbia University's Center on Global Energy Policy, and former undersecretary of energy until President Obama.
John Everett, program manager for the Information Innovation Office at Defense Advanced Research Projects Agency.
From Tom's Reading List
The New York Times: When Solar Panels Became Job Killers — "The story of China's rise in solar panels illustrates the profound difficulties the country presents to Mr. Trump, or to any American president. Its size and fast-moving economy give it the ability to redefine industries almost on a dime. Its government-led pursuit of dominance in crucial industries presents a direct challenge to countries where leaders generally leave business decisions to the businesses themselves."
Reuters: China solar, wind to attract $780 billion investment by 2030 - research report — "China has pledged to increase non-fossil fuel energy to at least 20 percent of total consumption by the end of the next decade, up from 12 percent in 2015, part of its efforts to tackle air pollution and bring carbon dioxide emissions to a peak by around 2030."
Bloomberg: Republican Cracks Emerge in Trump's Coal-Heavy Energy Plan — "Trump may be resolutely committed to fossil fuels, but the economic reality is renewables are now among the cheapest sources of electricity. Wind and solar were the biggest sources of power added to U.S. grids three years running, becoming key sources of jobs in rural America. That's created clean-energy constituencies in North Carolina, Texas and other parts of the country that supported Trump in November."
This program aired on April 27, 2017.