Sign Here, And Stay Here
Play
This article is more than 5 years old.
With guest host Jessica Yellin.
Even fast-food workers are signing noncompete clauses and confidentiality agreements. But at what cost?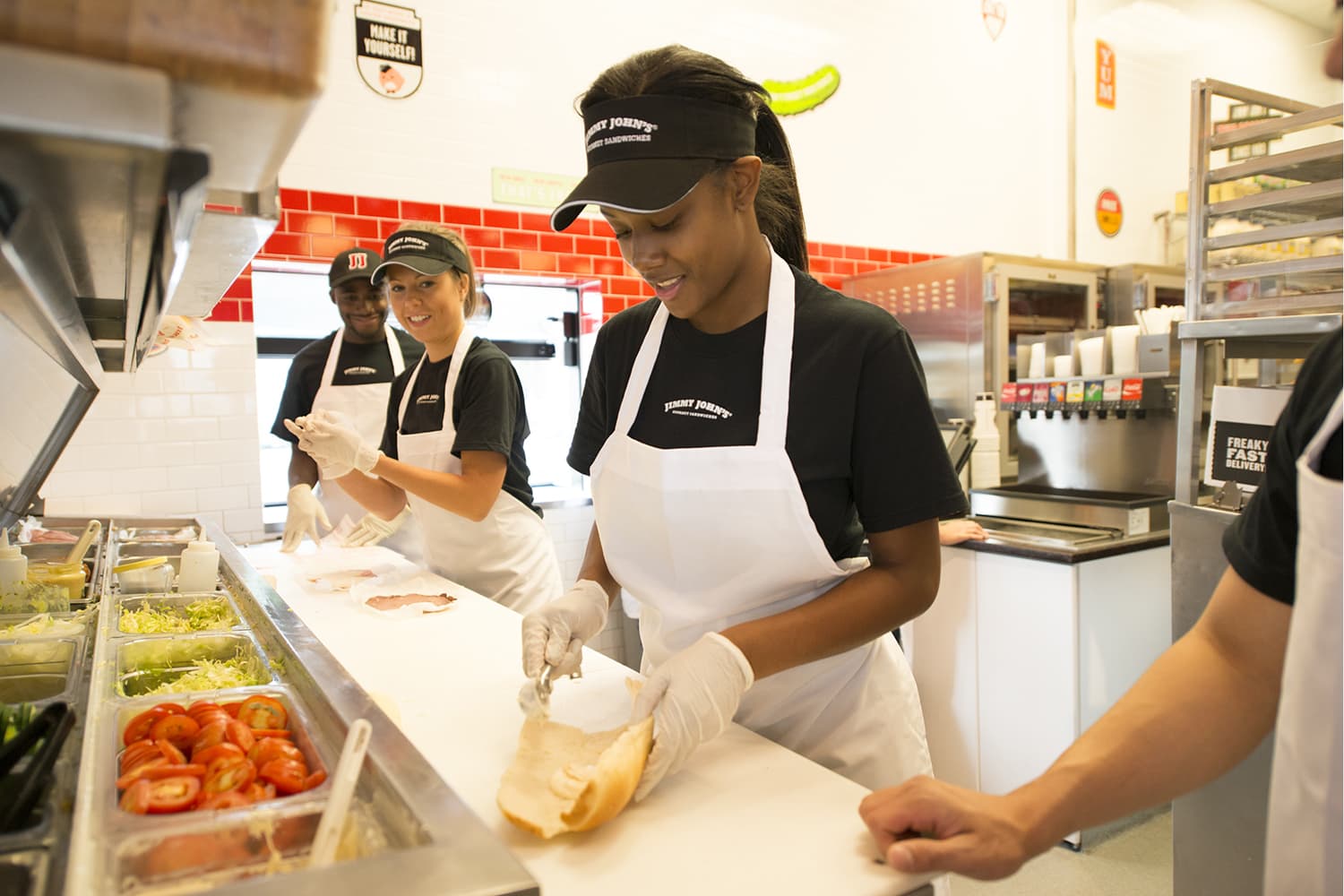 If you're a high paid executive in a corner suite, you probably signed a contract with a noncompete clause. You might be shocked to know noncompetes are now required of millions of Americans doing low wage work. From sandwich makers. Yoga instructors. Camp counselors. Tying workers to current jobs. Locking them out of raises. This hour On Point, signing away your leverage, even your livelihood. -- Jessica Yellin
Guests
Russell Beck, partner at the Boston law firm Beck Reed Riden, where he specializes in noncompete and trade secret agreements. Author of "Negotiating, Drafting, and Enforcing Noncompetition Agreements and Related Restrictive Covenants." (@russellbesq)
Conor Dougherty, technology correspondent at the New York Times. Author of the New York Times article, "How Noncompete Clauses Keep Workers Locked In." (@ConorDougherty)
Alan Krueger, professor of economics at Princeton University. Former chairman of President Obama's Council of Economic Advisers and a member of his cabinet from 2011-2013. (@Alan_Krueger)
From The Reading List
New York Times: How Noncompete Clauses Keep Workers Locked In -- "The growth of noncompete agreements is part of a broad shift in which companies assert ownership over work experience as well as work. A recent survey by economists including Evan Starr, a management professor at the University of Maryland, showed that about one in five employees was bound by a noncompete clause in 2014."
Milken Institute Review: The Rigged Labor Market — "Much research in labor economics over the past quarter century has confirmed Adam Smith's fear that employers routinely use anticompetitive practices to reduce pay and curtail worker mobility. Research has further expanded our understanding of how "frictions" in the job market, such as imperfect information or costs associated with changing jobs, can give employers anticompetitive advantages even in situations where many employers are vying independently to hire workers. "
Huff Post: Why Janitors Get Noncompete Agreements, Too — "Big companies often ask top executives who have access to confidential business information to sign noncompete agreements. But low-wage, unskilled laborers such as janitors, landscapers and entry-level health workers are often asked to sign them, too."
This program aired on May 25, 2017.