Under Trump, California Goes Its Own Way
Play
This article is more than 5 years old.
With guest host Jessica Yellin.
From climate change to healthcare reform and sanctuary cities, California takes center stage in the resistance to President Trump. Are they California dreaming?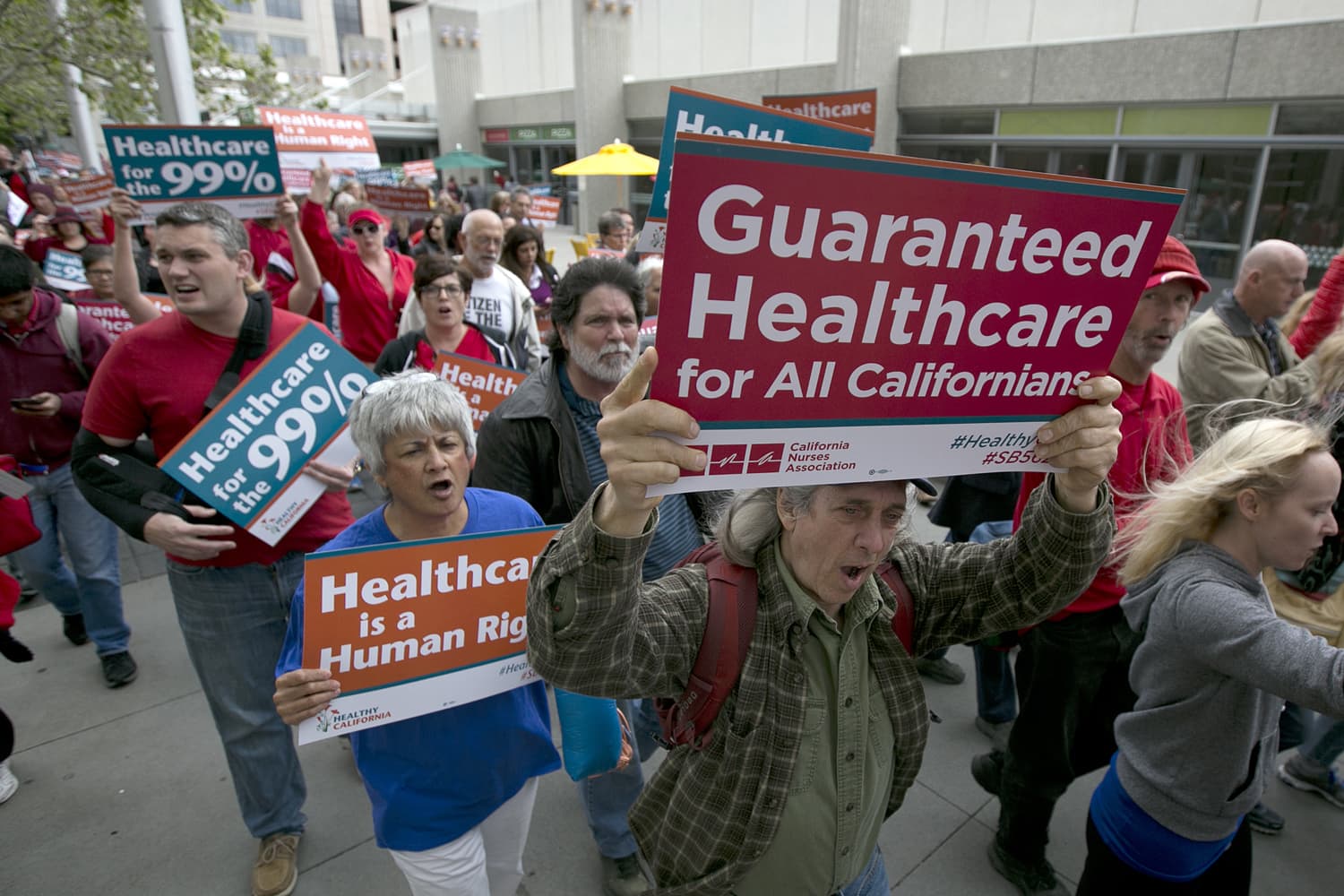 California, the sixth largest economy in the world, is in a political battle. Their target: The Trump administration. The state gave Trump only 31 percent of the vote and is now leading the charge against his policies — On healthcare. Climate change. Immigration. Taxes. And more. Are they California dreaming? Or starting something that could spread? This hour On Point: California takes center stage in the resistance. — Jessica Yellin
Guests
Shawn Hubler, deputy editorial page editor, columnist and editorial writer at the Sacramento Bee. (@ShawnHubler)
Dan Schnur, professor of political communication at the Annenberg School of Communications at the University of Southern California. National communications director for Sen. John McCain during his 2000 presidential campaign. (@danschnur)
Kevin de León, California Democratic state senator for the 24th District, which encompasses Downtown and East Los Angeles. Author of Senate Bill 54, which would bar state and local law enforcement from using resources to help with immigration enforcement. (@kdeleon)
From The Reading List
San Francisco Chronicle: How California has become the new Texas -- "California is now a deep-blue island of resistance, one of only four of the 50 states with both a Democratic governor and legislature. Our state's elected officeholders have vowed to lead the fight against the policy priorities of the incoming administration, promising to oppose Trump in the Legislature, in the courts and on the streets."
Los Angeles Times: Trump is creating a void on climate change. Can California persuade other states to help fill it? — "The gap in environmental policies between California and other states has quickly morphed into a source of international concern. The United States must slash emissions by at least 26% below 2005 levels by 2025 to hit its target in the Paris agreement. If other countries such as India don't see the world's largest economy upholding its end of the deal, the entire framework for averting the worst effects of global warming could collapse. On Thursday, U.S. Environmental Protection Agency Administrator Scott Pruitt called for an 'exit' to the climate agreement."
Sacramento Bee: As Trump tests values, the sixth-largest economy strikes back — "I'm reassured that legislative staffers toiling by Capitol lamplight are prepping for incoming confrontations over climate rules, immigration law and health insurance. I was inspired that close to 1 million Californians – about one in 30 – took to the streets during the women's marches. I won't even mind the inevitable onslaught of anti-Trump Oscar speeches. Regardless of who sits in the White House, science, truth, art and the rule of law are things I believe in."
Reshma Saujani's 2017 Commencement Speech At Scripps College
This program aired on May 25, 2017.