Are We Headed For War With China?
Resume
With guest host Sacha Pfeiffer. 
A historian tells us old superpower US and rising superpower China are on a collision course for war – and only careful and painful politics will prevent it.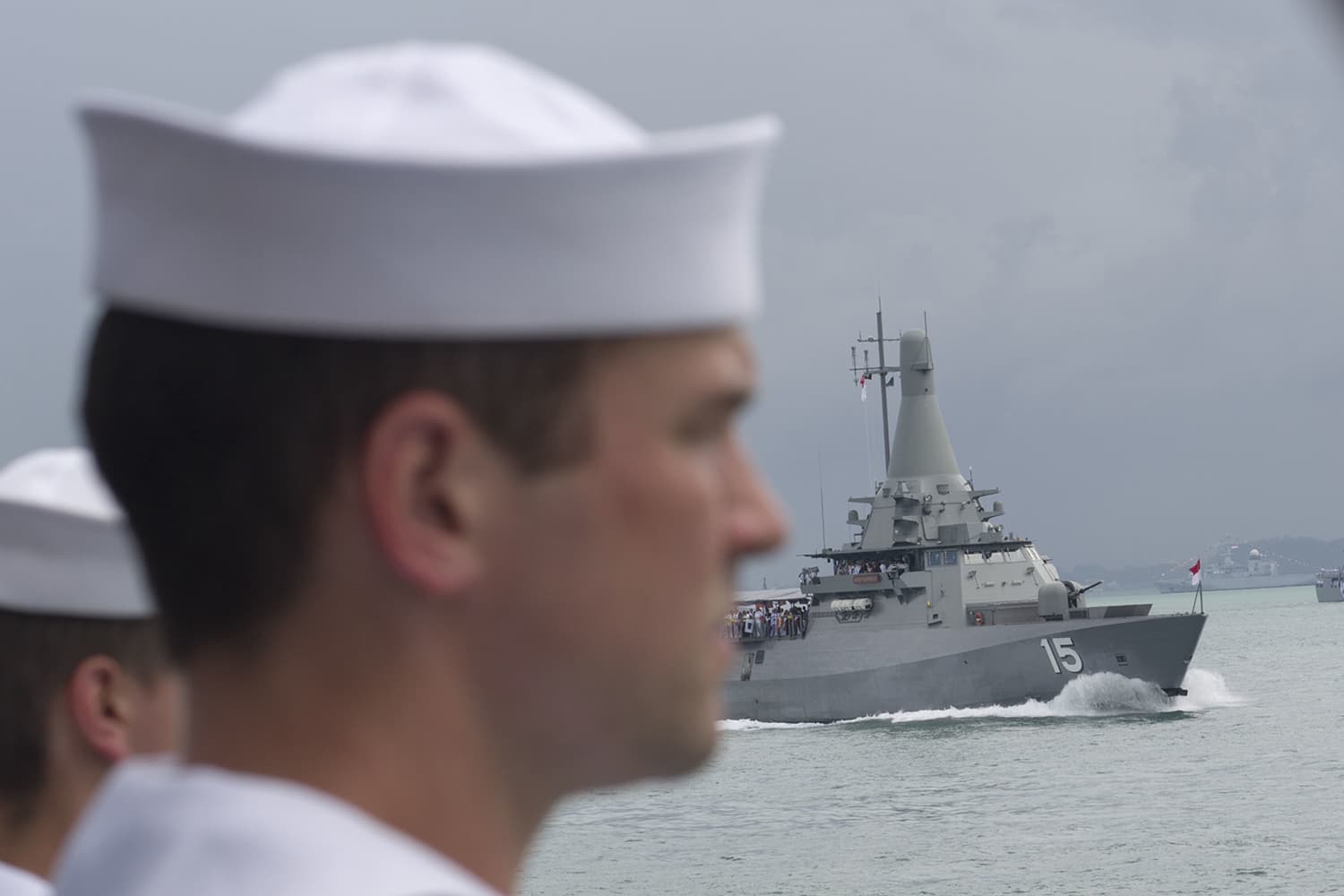 ISIS and Russia may seem like the biggest dangers facing the US, but is China the larger threat? That's what international security expert Graham Allison believes. He argues a catastrophic clash between the two countries is much more likely than most Americans realize. A US-China war is not inevitable, he says, but they will have to work hard to avoid one. This hour On Point: is a rising China more than just an economic menace to the US? -- Sacha Pfeiffer

Guests
Ryan Heath, senior EU correspondent at POLITICO. (@PoliticoRyan)
Graham Allison, director of Harvard's Belfer Center for Science and International Affairs. His new book is called "Destined for War: Can America and China Escape Thucydides's Trap?"
David Rennie, Washington bureau chief and Lexington columnist at The Economist. Former Beijing Bureau Chief for the Daily Telegraph. (@DSORennie)
From The Reading List
POLITICO: Angela Merkel picks her battles — "Angela Merkel's beer hall speech on Sunday generated headlines for her take on German-U.S. relations with Donald Trump in the White House — but it's London that should really be worried."
Financial Times: Destined for war? China, America and the Thucydides trap — "Most scholars and soldiers who have looked closely at how a US-China war might actually break out have tended to argue that, in a nuclear age, neither side is likely to go to war deliberately. But a limited clash, perhaps in the South China Sea, could easily escalate into something more serious."
Washington Post: The Thucydides Trap is a bit of a stretch — "Despite competitiveness and even spikes in chariness between the United States and China, that's a normal, manageable and very different dynamic than the 'collision course for war' that Allison and his Thucydides Trap intrepidly predict."
Read An Excerpt From "Destined for War"
Helen Mirren's 2017 Commencement Speech At Tulane University
This program aired on May 30, 2017.