Boys Will Be Boys, But They Can Be Feminists, Too
Resume
With guest host Anthony Brooks.
The call for a new playbook to raise healthy, happy boys. We'll unpack.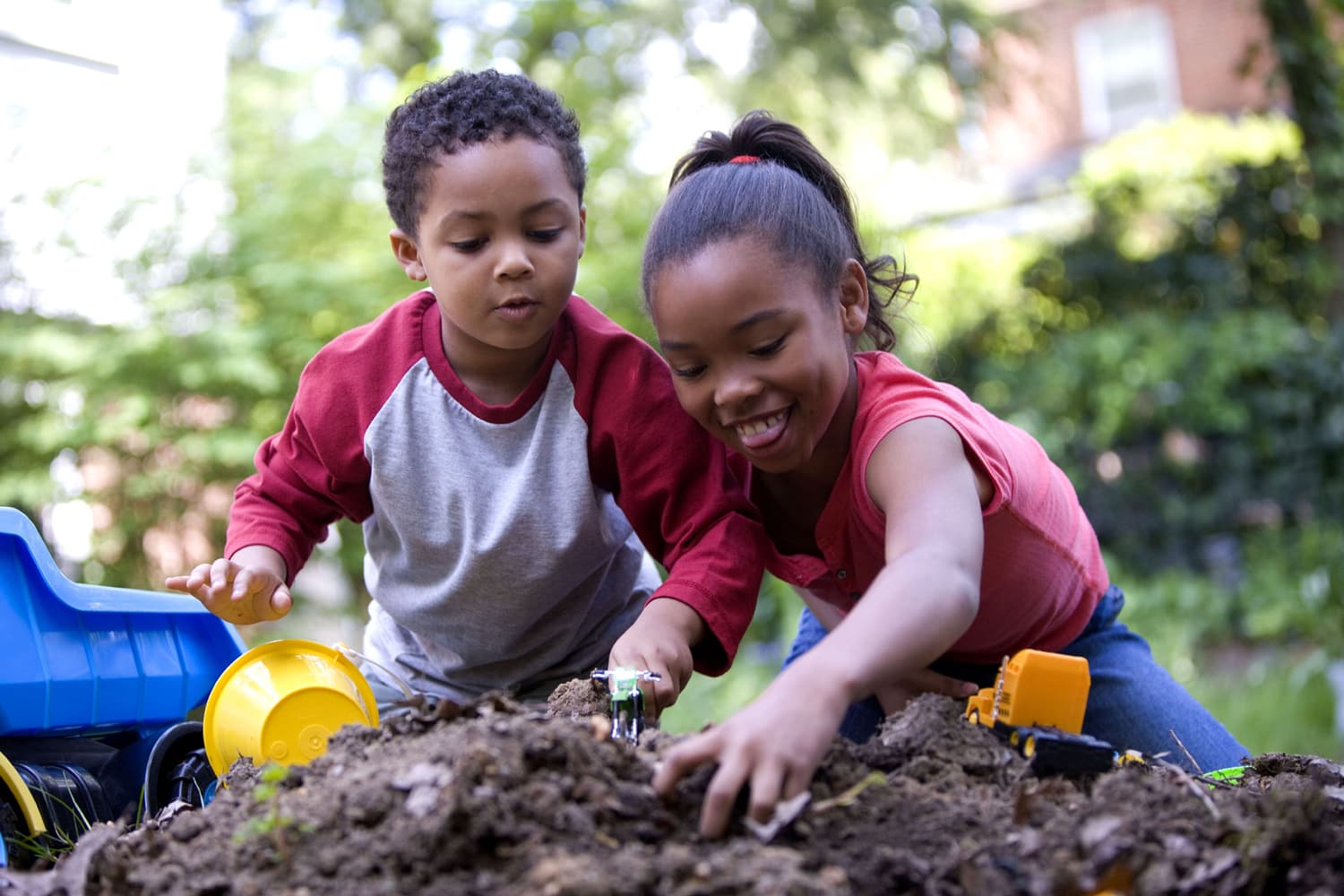 It's become commonplace to tell our daughters they can be anything they want: tomboy, doctor, mother, lawyer or soldier. But we're less apt to do that for our sons, who we encourage to be rough and tough and discourage from choices that are considered feminine. But lots of research suggests it would be better for everyone if we gave our sons more choices, and raised them more like daughters. This hour On Point: How to raise a feminist son. -- Anthony Brooks
Guests
Claire Cain Miller, New York Times correspondent who writes about gender, families and the future of work. She recently wrote a piece titled, "How to Raise a Feminist Son." (@clairecm)
Christia Spears Brown, developmental psychologist at the University of Kentucky. Author of, "Parenting Beyond Pink and Blue: How to Raise Your Kids Free of Gender Stereotypes." (@ChristiaBrown)
Michael Thompson, clinical psychologist. Author of multiple books on raising boys. Supervising psychologist for the Belmont Hill School in Massachusetts, with about 440 boys in grades seven through 12. (@MGThompsonPHD)
From The Reading List
New York Times: How to Raise a Feminist Son — "If we want to create an equitable society, one in which everyone can thrive, we need to also give boys more choices. As Gloria Steinem says, 'I'm glad we've begun to raise our daughters more like our sons, but it will never work until we raise our sons more like our daughters.'"
TIME: Melinda Gates: How I Raised a Feminist Son — "When my son Rory was born, I spent a lot of time imagining what this little person would be like when he grew up. Now, as he turns 18, I have my answer. Rory is compassionate and curious. He's intelligent and well-read and deeply informed about the wide range of issues that interest him. He's a great son and a great brother. He's inherited his parents' obsessive love of puzzles. But one of the things that makes me proudest is that Rory is a feminist.
HuffPost: 10 Powerful Women On Raising Feminist Sons -- "As feminist icon Gloria Steinem famously said: 'We've begun to raise daughters more like sons ... but few have the courage to raise our sons more like our daughters.' To teach those sons, in other words, about what it means to be a feminist who not only supports equality, but who helps to move the cause forward. But how do you actually raise an enlightened, feminist son when misogyny is still such a potent, inescapable force in our culture? In honor of Mother's Day, here's how 10 amazing and powerful mothers of boys are making it happen."
Are You Raising Your Son As A Feminist?
"I hope it is working with my son. When his father and I were together, he did the housework while I fixed things and put things together. My son didn't know men could drive until he was 5 because he was always driven by women. He is allowed to wear whatever suits his fancy (though now it is all baseball and sports shirts) and has several friends who are girls. Kid better turn out alright!" -- Jenna on Facebook
"If you accept the article's definition of 'feminist' — 'someone who believes in the full equality of men and women' — and don't raise all your children that way, you're doing it wrong." -- Ben on Facebook
"I raise my sons to be respectful and chivalrous. I will not raise them to cower to adversity. This country is in dire need of strong men, and the so called feminist movement is destroying that." -- Josh on Facebook
"I don't like labels but my son can cook, clean, comb his daughter's hair into a pony and work at a high level job. He takes after his father. He saw his father and I take care of him and our house equally." -- Mary on Facebook
Share your story with us in the comments, on Twitter, on Facebook or on air.
This program aired on June 7, 2017.