Mark Twain's Career-Changing Comedy Tour
Resume
This program originally broadcast on September 27, 2016.
At age 59, and deep in debt, Mark Twain went on an around-the-world stand up comedy tour. We'll hear what he had to say.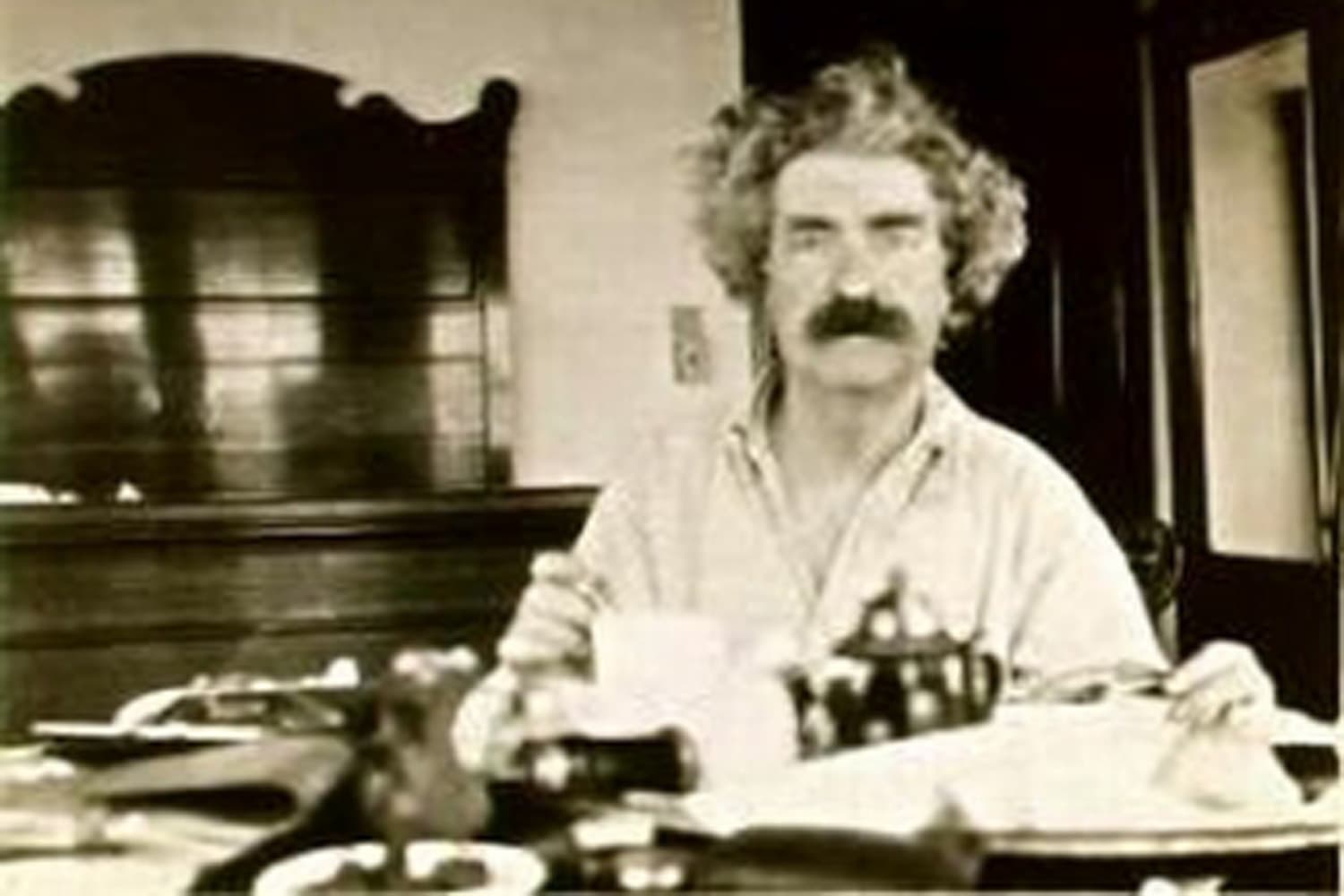 In 1895, Mark Twain was in trouble. The great American writer and humorist – steamboat man and creator of Tom Sawyer and Huck Finn – was way down on his luck. Deep in debt after a series of disastrous investments. Famous and beloved, but worse than broke at almost 60. So he hit the road. On a worldwide stand-up comedy tour by steamship and rickshaw that took him everywhere. A comeback tour of redemption. This hour On Point, on the global road with Mark Twain, at the point of desperation. — Tom Ashbrook
Guest
Richard Zacks, author and writer. Author of the new book, "Chasing the Last Laugh: Mark Twain's Raucous and Redemptive Round-the-World Comedy Tour."  Also author of "Island of Vice" and "Pirate Coast."
From Tom's Reading List
Washington Post: Mark Twain's funny scheme to get out of debt — "Twain was a sucker for get-rich-quick investments, including a typesetting machine that broke often and was slower than its competitors. So, in 1895, he rented out his mansion in Hartford, Conn., and embarked on a round-the-world tour, a combination of stand-up comedy and celebrity victory lap to make back the money. He was the first American author to circle the globe that way."
Buffalo News: A Depleted Mark Twain Stops in Buffalo and Begins the Tour That Revitalizes Him — "By the middle of 1895, Mark Twain was a broken man. He was nearly 60 years old, his personal finances were in a shambles and he was physically ailing. So it was, that on the morning of July 15, 1895, Twain slouched into Buffalo for a two-hour train layover en route from Elmira to Cleveland."
Providence Journal: Twain's adventures abroad get fascinating treatment — "It was India that appealed to Twain the most. He and his wife, Livy, and daughter Clara crossed the country by train and he was captivated both by the landscape and the people. He visited religious sites. He nervously rode an elephant. He and his family stayed with maharajahs and British army officers. He wrote that the marble Taj Mahal, a monument to undying love, was 'the most intoxicating vision of fire and color and intolerable and unimaginable splendor that ever my eye has rested upon in this world.':
Read An Excerpt Of "Chasing The Last Laugh" By Richard Zacks
This program aired on July 4, 2017.