The Politics Of Paid Family Leave
44:31
Play
This article is more than 3 years old.
With guest host Anthony Brooks.
The growing call for paid family leave. Washington State just passed it. Ivanka Trump is pushing for it. We hear the debate around an idea whose time may have come.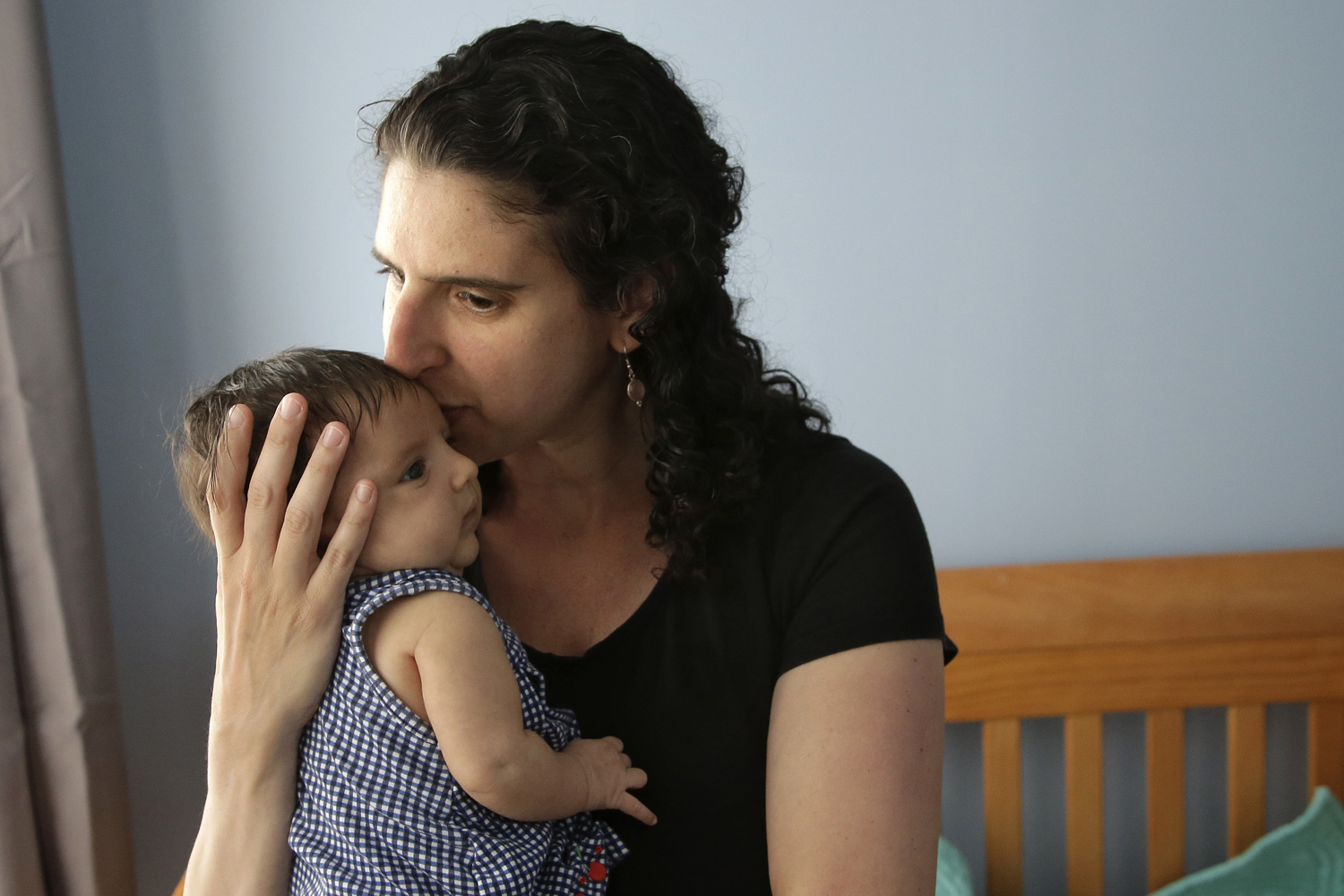 Paid family leave is available in every developed country, but not the U.S. Liberals have long argued it's good for families. Conservatives call it a wasteful entitlement. But now, the possibility of compromise. Five states have passed laws to guarantee the benefit. Ivanka Trump has sold her father on it – the first time a Republican president has supported the idea. This hour On Point: forging a new consensus on paid family leave. — Anthony Brooks
Guests
Joe Fain, Republican state senator for Washington. Prime sponsor of a bill that passed into law last week, guaranteeing paid family leave in the state. (@senatorfain)
Danielle Paquette, economic policy reporter for the Washington Post. (@DPAQreport)
Aparna Mathur, scholar in economic policy studies at the American Enterprise Institute. (@aparnamath)
Katie Bethell, founder and executive director of the organization PL+US, or Paid Leave for the United States. (@KatieBethell)
From The Reading List
Seattle Times: Inslee signs bill guaranteeing paid family leave in Washington — "Washington state is now among a handful of states that guarantee paid family leave, after Gov. Jay Inslee's signing Wednesday of a bipartisan plan approved by the Legislature. The measure offers eligible workers 12 weeks paid time off for the birth or adoption of a child or for the serious medical condition of the worker or the worker's family member beginning in 2020, or 16 weeks for a combination of both. An additional two weeks may be used if there is a serious health condition with a pregnancy."
Washington Post: Ivanka Trump is defending her paid leave plan. Neither party seems to like it. — "Ivanka Trump thrust her paid family-leave plan back into the spotlight this week, writing a defense of the White House's proposal for the Wall Street Journal. The program, she wrote, would not be an entitlement, as her critics have charged, but 'an investment in America's working families.' The missive came after an editorial in the newspaper slammed her proposal in May, arguing it would open the door for future Democrat administrations to beef up the benefit at great expense."
American Enterprise Institute: Paid Family and Medical Leave: An Issue Whose Time Has Come — "Polls show overwhelming public support for paid family and medical leave. Support for the concept is bipartisan, with almost 71 percent of Republicans and 83 percent of Democrats in favor of a paid parental leave policy. Yet the United States is the only advanced nation that does not have a paid leave policy at the national level. The federal Family and Medical Leave Act, passed in 1993, offers 12 weeks of job-protected, unpaid leave, but only about 60 percent of the workforce is eligible for its protections."
This program aired on July 7, 2017.