An Uncertain Future For Venezuela
47:07
Play
This article is more than 4 years old.
Wider crackdowns and opposition leaders seized from their homes. What's next for Venezuela?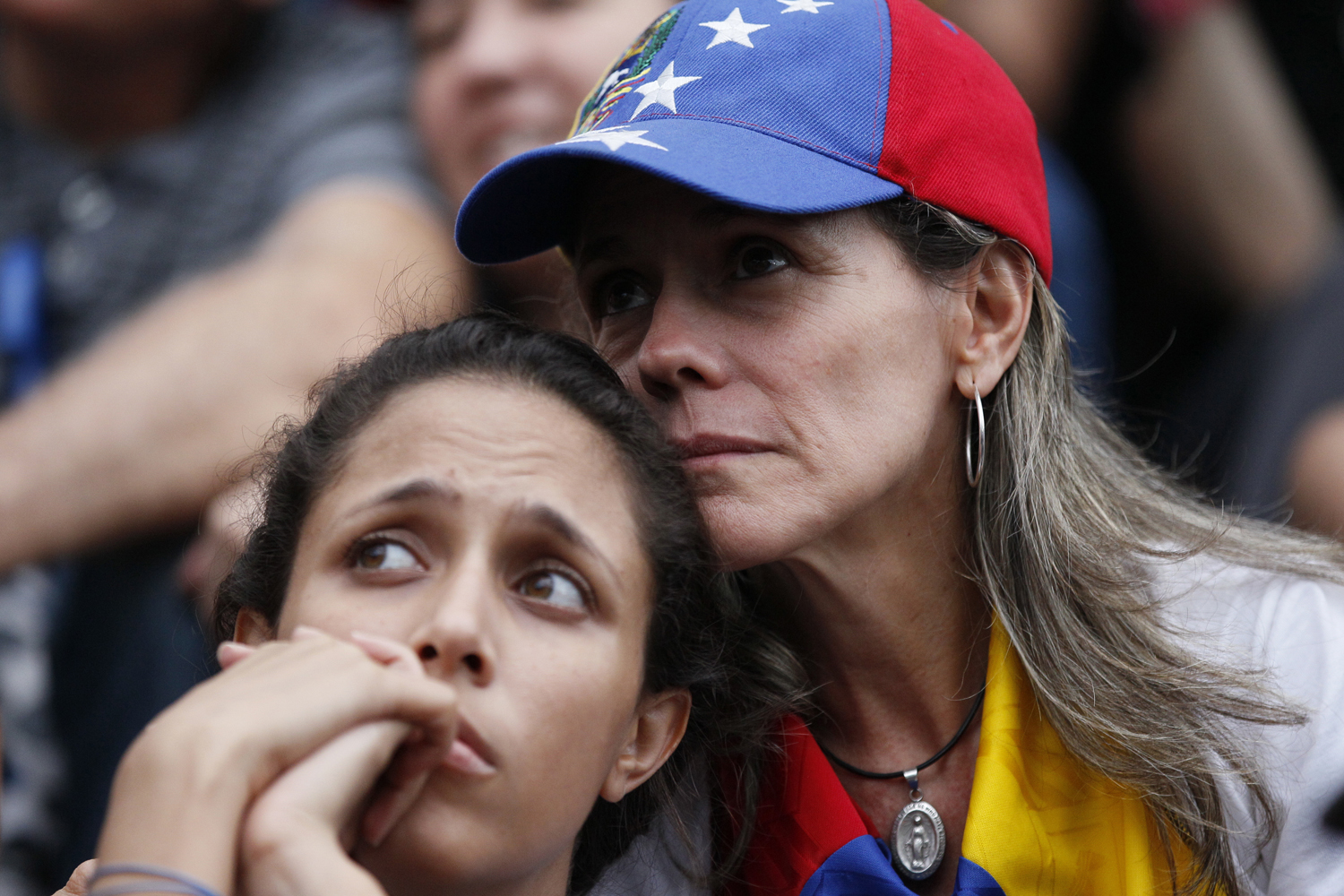 So, will Washington Republicans now move to push Obamacare to fail – as the president suggests he might – or step in with Democrats to fix it, as Senate Health Committee chair Lamar Alexander says he'll try? We're asking. And we will go south this hour to Venezuela, where deep turmoil has engulfed a country sliding toward one man rule, one party rule, Cuba-style. It is a country in big trouble. This hour On Point: the fate of Venezuela, the fate of the Affordable Care Act – Obamacare. -- Tom Ashbrook
Guests
Anatoly Kurmanaev, reporter at the Wall Street Journal in Caracas. (@AKurmanaev)
Jennifer McCoy, professor of Latin American politics at Georgia State University. (@jlynnmccoy)
Moises Rendon, associate director and associate fellow for the Americas Program at the Center for Strategic and International Studies. (@MoisesRendon)
From Tom's Reading List
Wall Street Journal: Venezuela's Opposition Leaders Dragged From Homes — "Dozens of intelligence officers dragged out two opposition leaders from homes in the middle of the night, a day after President Nicolás Maduro vowed to jail opponents after winning a disputed vote. Videos posted by family members showed officers armed with automatic weapons taking Leopoldo Lopez, the country's most popular politician, and Antonio Ledezma, the elected mayor of Caracas, and shoving them into patrol cars. Mr. Lopez and Mr. Ledezma's political parties said they don't know where the politicians were taken."
CSIS: Venezuela's Postcrisis Recovery and Reform — "Venezuela is in the midst of a severe political, economic, and humanitarian crisis that threatens the collapse of the country's polity and economy. Internationally, the Venezuelan crisis is viewed as one of the most serious cases of a collapsing middle-income nation-state in modern history and certainly one of the most dramatic and challenging transitions ever seen in the Americas. The next Venezuelan administration, whenever it arrives, will require sustained and coordinated international support in order to lead Venezuela in the right direction."
Reuters: U.S. sanctions on Venezuela a double-edged sword — "Members of the new legislative super-body elected on Sunday will have the authority to rewrite the constitution and to override the opposition-controlled National Assembly, strengthening the Socialist president's grip on power. The administration of President Donald Trump, which last week imposed sanctions on 13 of Maduro's closest allies, has threatened to respond by targeting the South American country's oil sector with new restrictions."
This program aired on August 2, 2017.