A Gene Editing Breakthrough
Resume
After the blockbuster announcement a U.S. team successfully edited human embryos come the tough medical and ethical questions. We'll talk it through.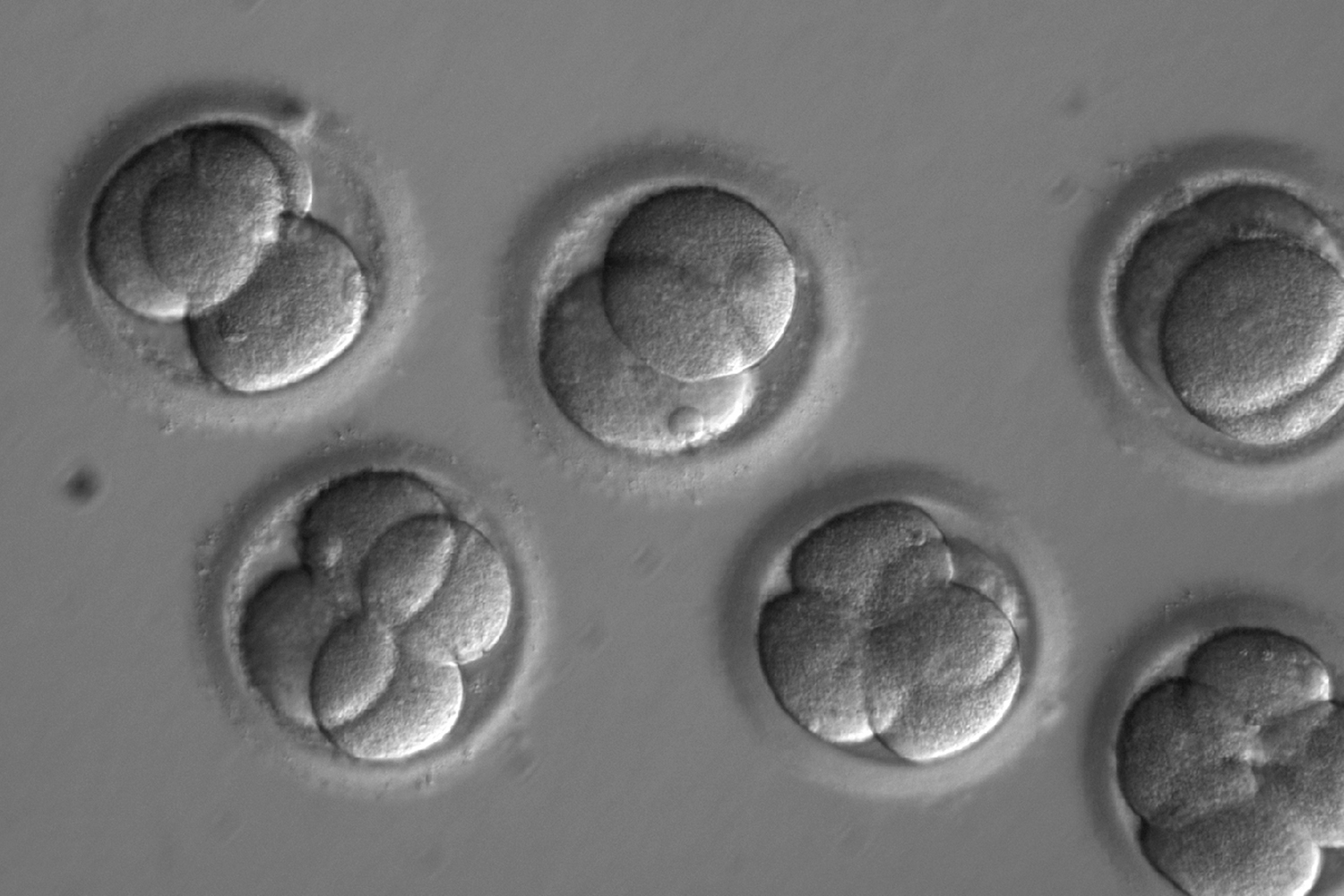 A first in the U.S.: researchers have now edited the genetic code of viable human embryos, cutting and splicing to avoid defect and disease. The DNA of human embryos. Genetically edited. The edited embryos weren't implanted in a woman. Weren't born. But they could have been. New life spared disease, maybe death. How far does this gene editing go? How fast? For whom? And for, or against, what human traits? This hour On Point: editing the code of human life. -- Tom Ashbrook
Guests
Amy Dockser Marcus, health and science reporter for the Wall Street Journal. (@AmyDMarcus)
Dr. Paula Amato, co-author of the study showing successful editing of genes in human embryos. Associate professor of obstetrics and gynecology at Oregon Health & Science University.
Arthur Caplan, professor of bioethics and head of the division of medical ethics at the New York University School of Medicine. (@ArthurCaplan)
Marcy Darnovsky, executive director of the Center for Genetics and Society.
From Tom's Reading List
Wall Street Journal: In Gene-Editing Advance, Scientists Correct Defect in Human Embryos — "For the first time in the U.S., researchers said they had edited viable human embryos to correct a disease-causing defect, avoiding problems that plagued previous efforts and stoking concerns that advances in the lab are outpacing public discussion about the ethics of gene editing."
Science Daily: Early gene-editing success holds promise for preventing inherited diseases — "The scientists were surprised by just how safe and efficient the method was. Not only did a high percentage of embryonic cells get repaired, but also gene correction didn't induce any detectable off-target mutations and genome instability — major concerns for gene editing. In addition, the researchers developed a robust strategy to ensure the repair occurred consistently in all the cells of the embryo. (Spotty repairs can lead to some cells continuing to carry the mutation.)"
Crux: Gene editing: Gateway to Promised Land, or key to Pandora's box? — "The questions today are: Who'd be watching this technique enough to decide how much safety and evidence there needs to be to try to make a baby using this technique? Who owns the technology and what will they charge people for it? Since most of the prior work on gene editing was funded by taxpayer money, it might be interesting to know if there's going to be any effort to guarantee access at reasonable prices. The mapping of the human genome and everything that led up to this was publicly funded."
This program aired on August 8, 2017.