After Irma, Extending Help To Hurricane Victims
Resume
Damage, rebuilding and charitable giving after Irma. We'll add up the dollars.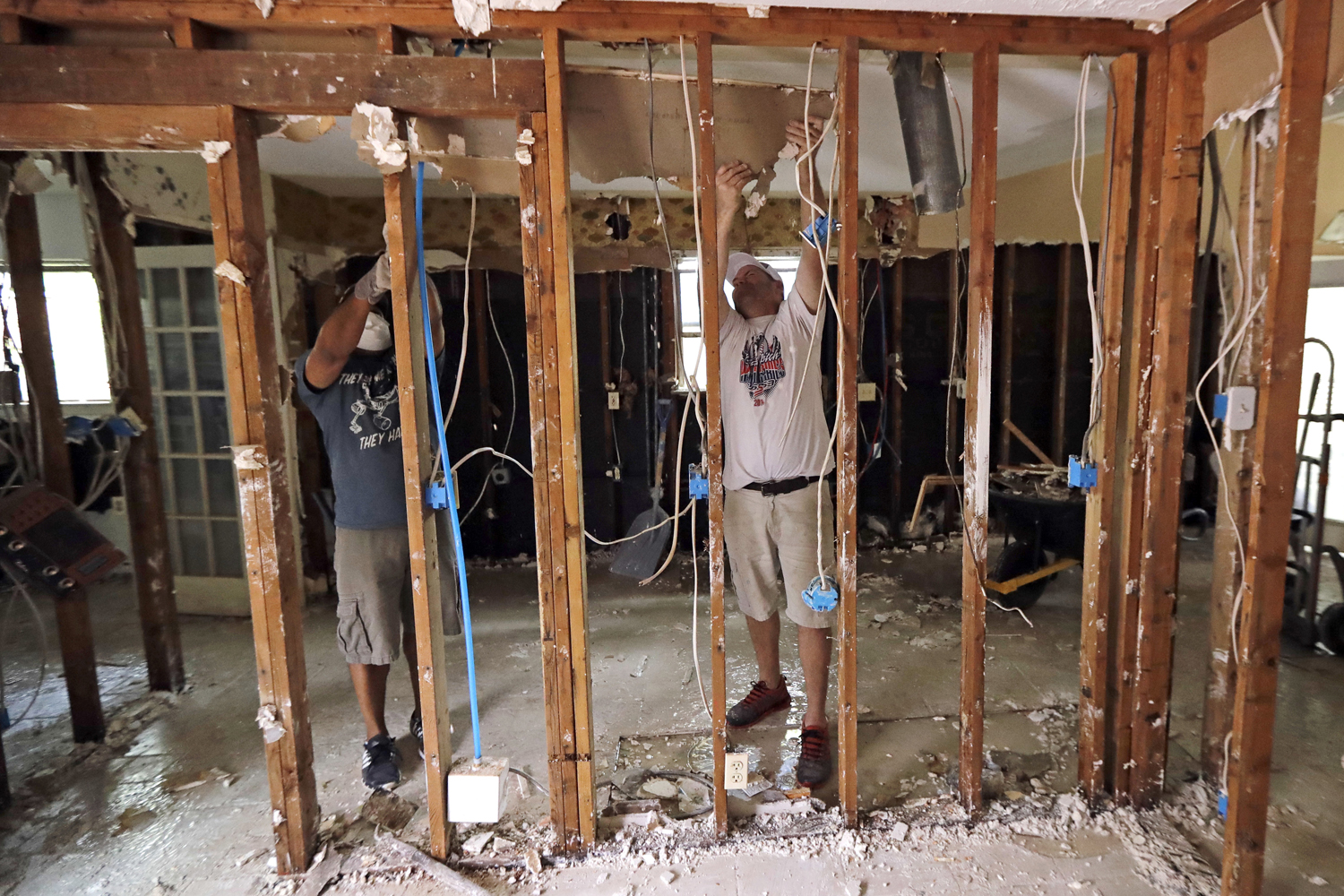 The Florida Keys are in trouble. The Virgin Islands, a mess. Water's been up and trees and power lines are down all over Florida and points north. Georgia. South Carolina. Just days after Hurricane Harvey's price tag was calculated, the damage and the need are being totaled up for Irma. We were spared the worst, but the swath of damage is impressively wide. Government flood insurance will get a workout. So will charities. Up next, On Point: Damage, rebuilding and charitable giving after Irma and Harvey.
Guests
Julia Horowitz, writer for CNNMoney's breaking news desk, who has been closely tracking the cost estimates of Harvey and Irma (@juliakhorowitz)
Allison Reilly, professor of civil and environmental engineering at the University of Maryland – College Park. Affiliate with the Center for Disaster Resilience.
Stacy Palmer, editor of The Chronicle of Philanthropy. (@stacypalmer)
From Tom's Reading List
The New York Times: Irma Will Test Florida's Infrastructure, From Dikes to Sewage Plants — "As South Florida's population has swelled in recent decades, its roads, water and sewage treatment plants and other facilities have struggled to keep pace. Much of the state's infrastructure is now nearing the end of its useful life, so maintenance is even more important, Mr. Javed said."
The Miami Herald: When Will Power And Cellphone Services Be Restored? Patience Urged — "The short answer: Your cellphone should be working again relatively soon. But you'll likely have to wait longer – several days or even weeks in some areas – before the light switches in your home are useful again."
Newsday: AG: Beware Of Scammers When Donating To Hurricane Victims — "Check before texting a donation. Check the charity's website to confirm it has authorized texting donations. Don't respond to unsolicited spam emails. Never give cash: Donate by credit card or check made payable to the charity."
This program aired on September 12, 2017.