Who's Guarding Against The Guardians?
Resume
With guest host Jane Clayson. 
Court-approved guardians—strangers swooping in and taking over the lives of elderly people who are helpless to stop them. We'll dig in on who, why and how.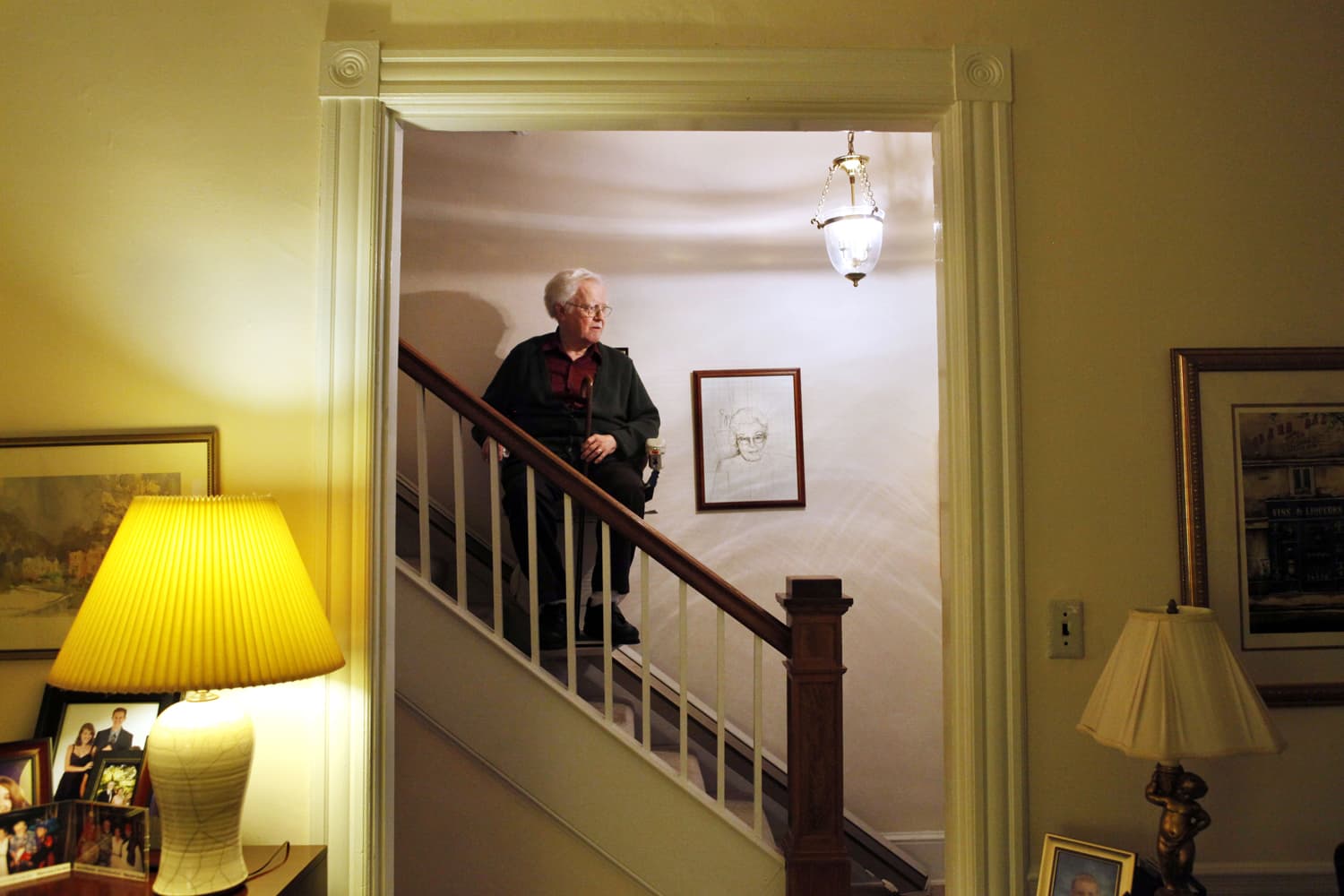 It's an epic scandal targeting the elderly. For profit guardians—strangers— knocking on the doors of our most vulnerable people and taking total control of their finances and lives. Moving them out of their homes into facilities, all at the expense of people who are helpless to stop them. Families think they've been kidnapped or gone missing And in some cases, this is perfectly legal. This hour, On Point: Who's guarding the guardians? -- Jane Clayson. 
Guests
Rachel Aviv, staff writer for the New Yorker. (@RachelAviv)
Pamela Teaster, director of the Center for Gerontology Virginia Tech. One of the few scholars in the country who studies guardianship.
Julie Belshe, daughter of Rudy and Rennie North – two Las Vegas residents who fell under exploitative guardianship and lost nearly everything they owned. They now live with Julie.
From The Reading List
The New Yorker: How the Elderly Lose Their Rights — "In the United States, a million and a half adults are under the care of guardians, either family members or professionals, who control some two hundred and seventy-three billion dollars in assets, according to an auditor for the guardianship fraud program in Palm Beach County. Little is known about the outcome of these arrangements, because states do not keep complete figures on guardianship cases—statutes vary widely—and, in most jurisdictions, the court records are sealed."
Las Vegas Review-Journal: Clark County's Private Guardians May Protect — Or Just Steal And Abuse — "Over the course of five years, Berger's court-appointed private guardian systematically drained her $495,000 estate nearly dry. The licensed private guardian, Patience Bristol, 39, was caught only when someone from outside of the guardianship system called police. She is now serving three to eight years in prison for stealing everything from cash to jewelry and expensive purses from Berger and other wards. Berger is left with nothing more than a feeling that she has been abused not just by Bristol but also by the county government that gave Bristol nearly unchecked power to ruin her life."
Vegas Voice: What Would You Do? — "There is a knock on your door and the care giver who has stopped by to check on your wife of 50 years motions you to sit, he will answer the door for you. Two people enter, a woman and a man. They approach you and the woman says, "Mr. xxxxx I am an officer of the court, you and your wife need to come with me." You ask, "why, what have I done, go with you where?" She responds "you have three choices, I can have you arrested, you can come with us to Lake View, or you can be taken to a mental facility."
This program aired on October 5, 2017.