Week In The News: Las Vegas Shooting, President in Puerto Rico, Tillerson Tension
Resume
Massacre in Las Vegas. Tillerson tensions. Trump's message in Puerto Rico. Our weekly news roundtable goes behind the headlines.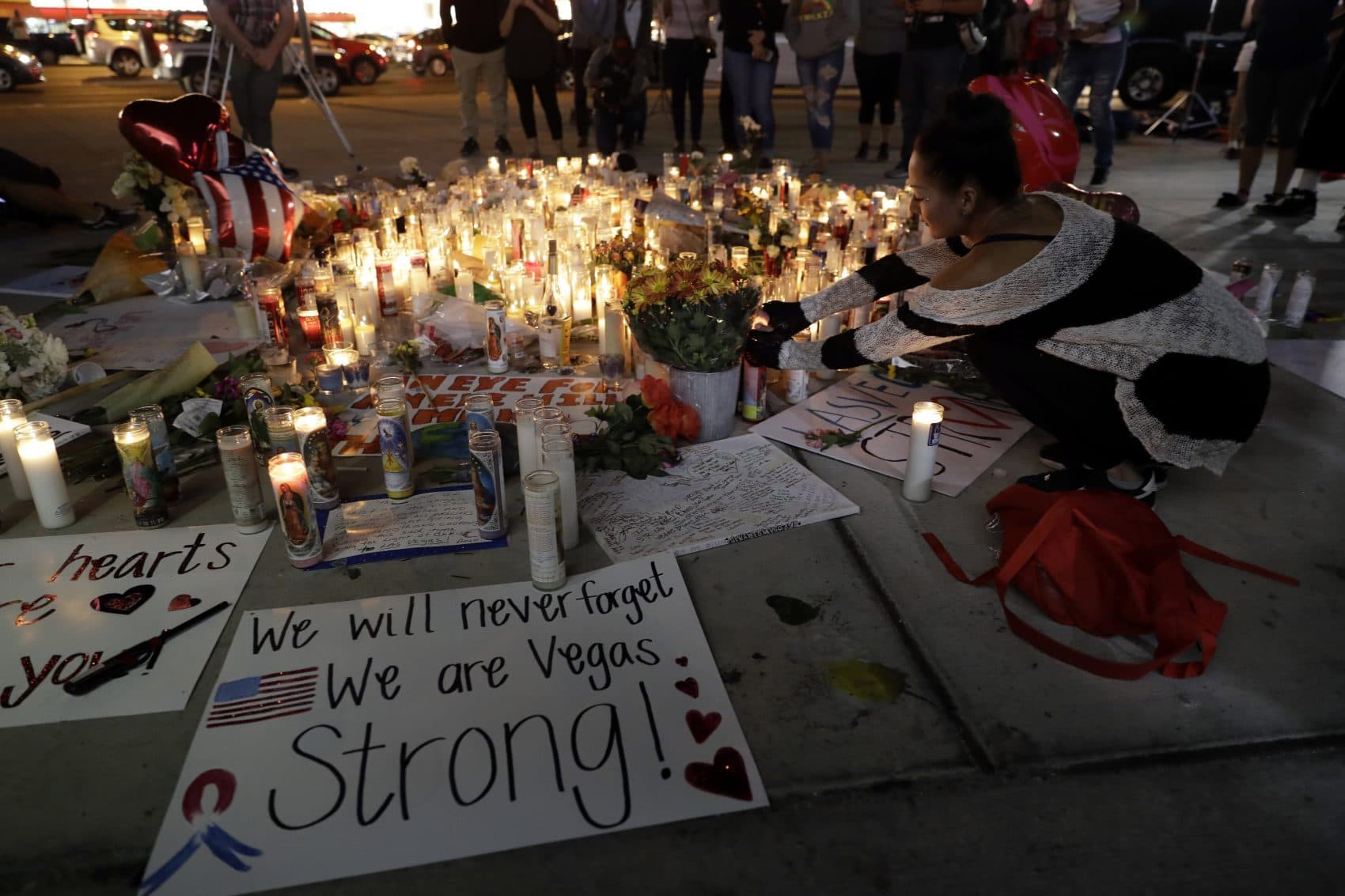 Las Vegas massacre. 59 dead, including the gunman. The nation grappling once again what to do about gun laws. President Trump went there to offer comfort. In Puerto Rico, he threw paper towels. Did Rex Tillerson really say that about the president? He's not saying but is staying put. The Iran deal in trouble. Gerrymandering at the Supreme Court. Heartbreak over Tom Petty. This hour, On Point: Our weekly news roundtable goes behind the headlines. -- Jane Clayson. 
Guests
Stephen Henderson, columnist and editorial page editor at the Detroit Free Press. Host of WDET's "Detroit Today". (@SHendersonFreep)
Margaret Brennan, White House and senior foreign affairs correspondent for CBS News. (@margbrennan)
Jack Beatty, On Point news analyst. (@JackBeattyNPR)
From The Reading List
Detroit Free Press: The Las Vegas Shooting, Politics, Race and Terrorism — "That word, terrorist, conjures a lot of images and feelings in America, most of them quite loaded with our expectations and understandings around race and religion and other things that give us the power to draw cultural differentiations. But why are we so relieved when a shooter like Stephen Paddock turns out to be a white 64-year-old who appears to have been a "lone wolf," someone without political motive? And do we even believe that's true, or even possible?"
Associated Press: Many Puerto Ricans Angry Over Trump's Comments On Island — "Cruz said Puerto Ricans are furious with power still cut off on most of the island, schools and many businesses closed, and much of the countryside struggling to find fresh water and food, but she said even the angriest were unlikely to openly insult the man ultimately responsible for helping them. 'The majority of people here feel that way, but we have to be more balanced because we need help,' she said."
CBS News: Rex Tillerson Has Tense Relationship With Trump, Nikki Haley — "Tillerson also felt certain foreign policy portfolios were being taken from him, besides the Middle East peace initiative being run by Trump son-in-law Jared Kushner. And soon after the president said he didn't intend to certify the Iran deal the next time it came up, Tillerson confronted the reality that the president had effectively outsourced Venezuela policy to Sen. Marco Rubio, leaving Tillerson on the outside of the policymaking, including decisions about sanctions. One source told CBS News that he "blew up" at the White House for leaving him out."
This program aired on October 6, 2017.