Week In The News: California Fires, Iran Deal, 'World War III' Warning
50:00
Play
This article is more than 3 years old.
California on fire.  Iran deal on the line. A World War III warning. Weinstein ick. Our weekly news roundtable goes behind the headlines.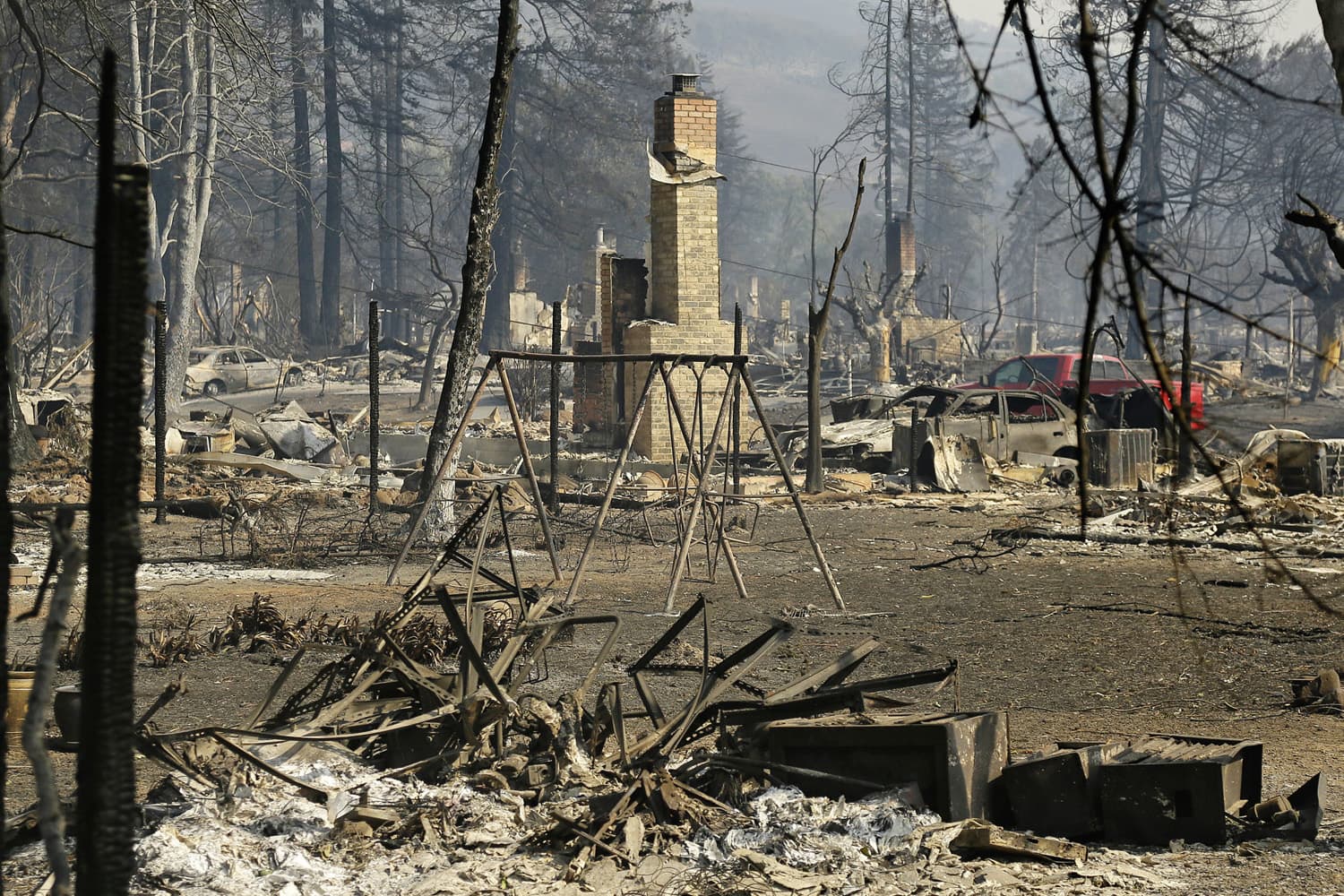 Here's one week in October.  As California burns, President Trump cuts health subsidies for the poor.  Says there's wonderful care coming. Trump lines up to decertify Iran's compliance with the nuclear deal.  Observers say they're complying.  Trump takes a whack at Puerto Rico, where 83 percent are without power.  Threatens the free press.  Scraps the Clean Power Plan.  Risks World War III, says Bob Corker. And yes, there's Harvey Weinstein.  This hour, On Point:  Our weekly news roundtable goes behind the headlines. --Tom Ashbrook

Guests:
Rich Lowry, editor of National Review. (@RichLowry)
Kathy Gilsinan, The Atlantic senior editor, global. (@kgilsinan)
Jack Beatty, On Point news analyst. (@JackBeattyNPR)
From Tom's Reading List:
Los Angeles Times: Death Toll Rises To 24 As Crews Begin Grim Search Among Ashes Of Wine Country Fires — "Beneath choking smoke-filled skies that made the morning sun appear deep orange, upscale neighborhoods on the northern edges of Santa Rosa were in ashes, along with gas stations, big box stores and vineyards. Charming country towns of little more than a few antique shops, the post office and a grocery store remained emptied by evacuation orders."
The Atlantic: What Bob Corker Really Fears — "It's possible that in his New York Times interview, Corker got carried away. ... But it's also possible Corker genuinely fears that Trump and Kim Jong Un's blood-curdling rhetoric, combined with ongoing North Korean missile and nuclear tests and American displays of military force, pose a risk of catastrophic miscalculation—war by accident."
New York Times: Weinstein Company Was Aware Of Payouts In 2015 — "With Harvey Weinstein fired amid escalating allegations of sexual harassment and misconduct, the business he helped create is consumed not just with what he is accused of doing, but with what other company leaders knew and how they responded. ... But interviews and internal company records show that the company has been grappling with Mr. Weinstein's behavior for at least two years."
This program aired on October 13, 2017.