Democrats Divided Over Future Of Party
Play
This article is more than 5 years old.
Divided Democrats. GOP splits have made headlines, but Democrats have a lot to work out themselves.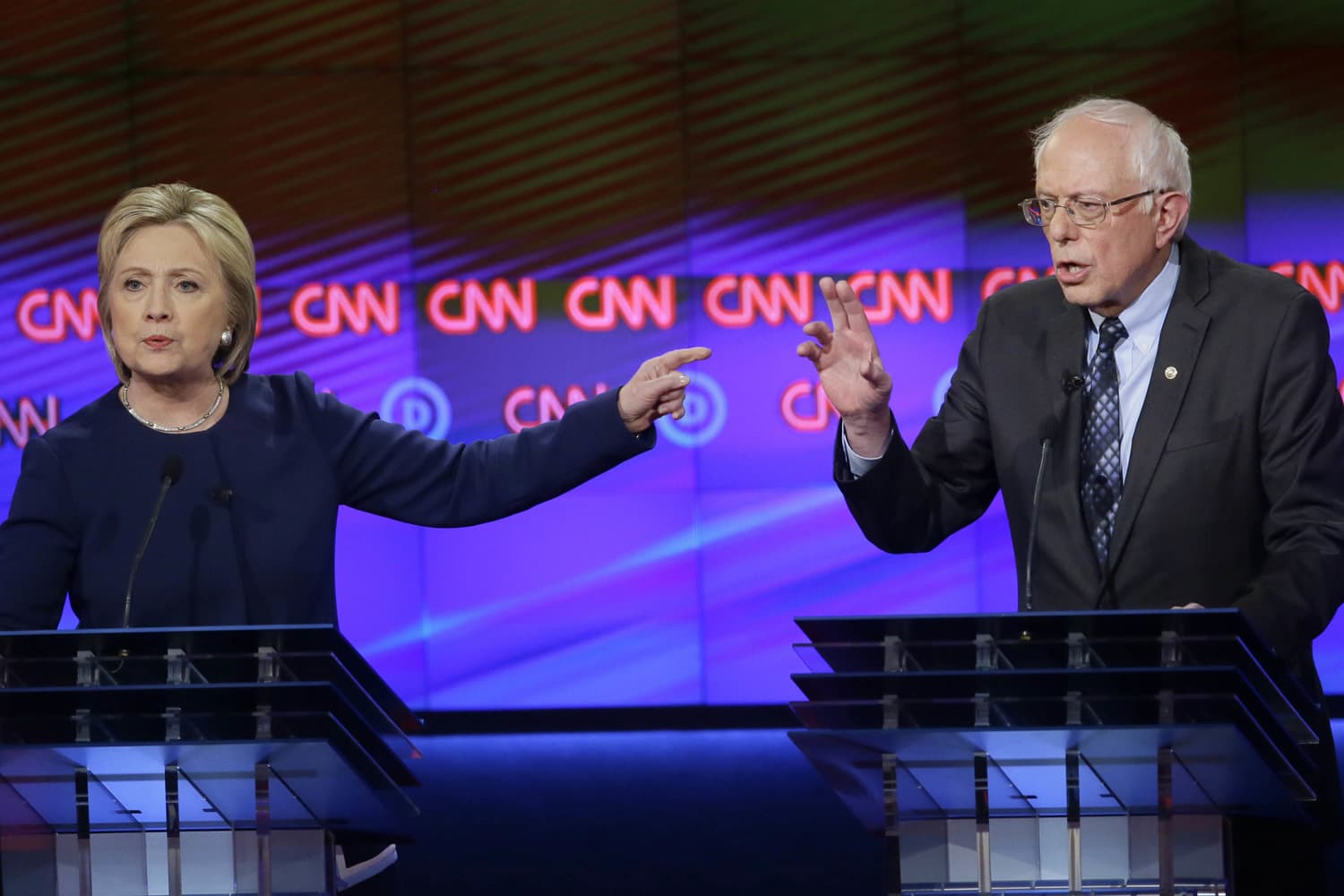 There's been a lot of talk lately about a civil war in the Republican Party, who's GOP it is now, a Trump takeover, all that.  But the fact is, Democrats are both fired up and in the midst of their own struggle.  To define what the Democratic Party stands for, who it stands with, in what voice it will speak.  Is it the Bernie Sanders voice?  Is it the mainstream centrist voice of the Clinton years?  Is it something new?  There's a lot of fire.  What comes out of it?  This hour, On Point:  the Democratic Party's battles within. --Tom Ashbrook
Guests:
Janet Hook, Wall Street Journal reporter covering national politics. (@hookjan)
Karen Bernal, executive board member of the California State Democratic Party and author of "Autopsy: The Democratic Party In Crisis." (@KarenBernal5)
Michael Tomasky, editor of Democracy, A Journal Of Ideas and a columnist for The Daily Beast. (@mtomasky)
From Tom's Reading List:
Wall Street Journal: Democrats Are United Against Trump, Divided On Everything Else — "There's a record number of Democratic primary candidates for next year's congressional midterm elections, a sign of grass-roots enthusiasm but also the intense ideological battles to come. Some on the left worry the party has yet to define what it stands for."
New York Review Of Books: The Resistance So Far — "As for effectiveness, in the country's recent history, the Democrats have never been as united or effective in opposition as the Republicans. This is less a matter of will and backbone than of the Democrats' loyal voter base, both smaller and less rabidly monolithic than the Republicans'."
New York Times: The Silence Of The Democrats — "The problem is not simply one of Mr. Trump's coarseness and divisiveness and extremism. The problem, from Brexit to Mr. Trump's election to the rise of the far-right Alternative for Germany party, is how the liberal order responds to a crisis that threatens its erasure in favor of a reactionary, authoritarian alternative."
This program aired on November 1, 2017.