President Trump Heads To Asia
Play
This article is more than 5 years old.
The president turns to Asia. We look at what awaits him there and Asia's great power, China.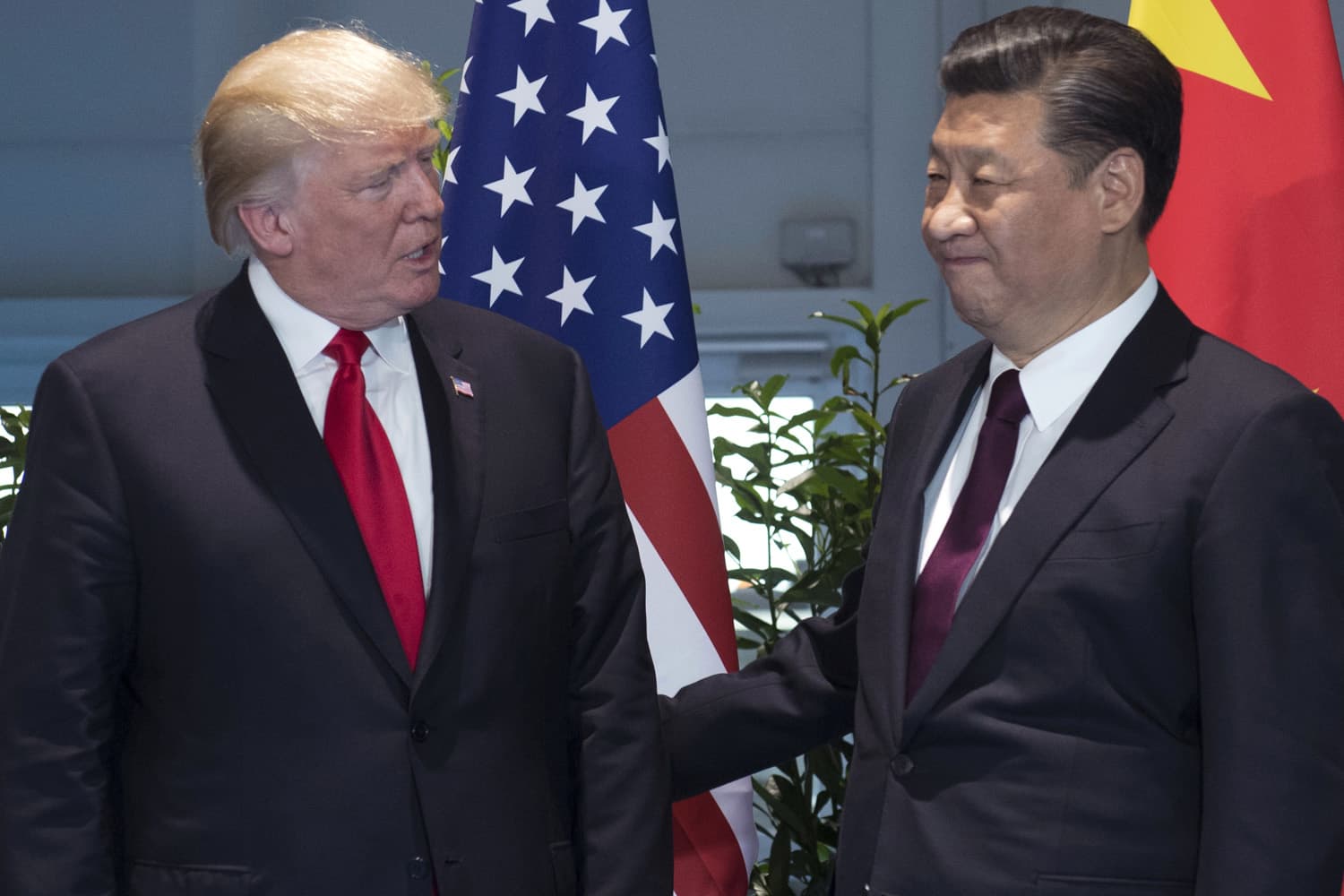 He's got a tax overhaul and the Mueller investigation and a lot more going on at home, but President Trump leaves tomorrow for a twelve-day trip to Asia.  Japan, South Korea, China, the Philippines, Vietnam.  And that's a loaded line-up too.  Top of the list, North Korea, its nukes and the possibility of war.  Right behind, China.  Its power.  Its trade.  Its leader, just anointed with even greater power.  This hour, On Point:  The President, headed for Asia and the big stop there – China. --Tom Ashbrook
Guests:
Margaret Brennan, White House and senior foreign affairs correspondent for CBS News. (@margbrennan)
Ben Blanchard, senior correspondent for Reuters in Beijing.
Susan Shirk, chair of the 21st Century China Center at the University of California San Diego. (@susanshirk1)
From Tom's Reading List:
Reuters: Beijing Seen Poised For Fresh South China Sea Assertiveness — "China has quietly undertaken more construction and reclamation in the South China Sea, recent satellite images show, and is likely to more powerfully reassert its claims over the waterway soon, regional diplomats and military officers say."
Foreign Policy: Asia Awaits Trump's Visit With Trepidation — "As Asian governments await the arrival of U.S. President Donald Trump, who departs next week on his first visit to the region as president, they see some signs of strength in the United States, but also worrisome indications of American drift and Chinese expansion."
Wall Street Journal: South Korean Leader Warns Against Attack On North Ahead Of Trump's Asia Trip — "South Korea's leader used a closely watched speech to oppose military action in countering North Korea, as the U.S. builds up its forces in the region and Donald Trump prepares to make his first trip to Asia as president."
This program aired on November 2, 2017.