Week In The News: Dems Win, Trump In Asia, Texas Shooting
47:20
Play
This article is more than 1 year old.
Our weekly news roundtable will look at big Democratic Party victories in Virginia and elsewhere, President Trump's trip to Asia, allegations against a Republican Senate candidate and a famed comedian, and the latest developments on the shooting at a church in Texas.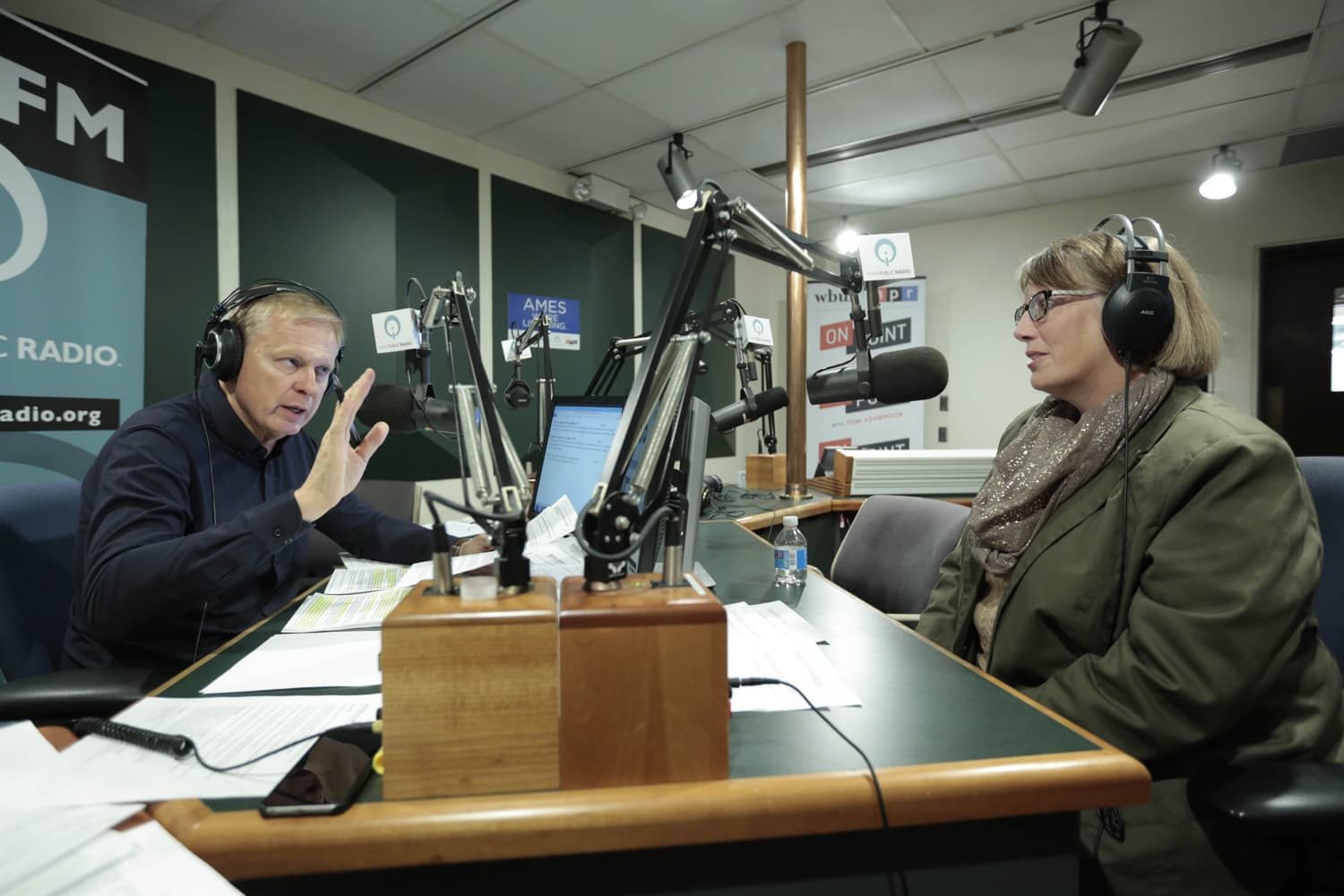 It's been a heartbreaking week in a little Texas town.  A gunman, a church, and another terrible American massacre. We'll talk about it.  What this country does about is another question.  The President's in Asia.  The GOP's talking taxes.  Democrats are celebrating big wins in Virginia and New Jersey.  More sex charges:  Roy Moore, Louis C.K., Kevin Spacey.  We've got Paradise Papers, Rand Paul's ribs, a Saudi purge.  This hour, On Point:  From Iowa, our weekly news roundtable goes behind the headlines. --Tom Ashbrook
Guests:
Kathie Obradovich, political columnist for the Des Moines Register. (@KObradovich)
Michael Crowley, senior foreign affairs correspondent for Politico. (@michaelcrowley)
Matt Viser, deputy Washington bureau chief at the Boston Globe. (@MViser)
From Tom's Reading List:
Des Moines Register: 'Good Guys With Guns' Rhetoric Doesn't Save Lives, It Sells Guns — "President Donald Trump ought to get paid for the advertising he gave the gun industry this week. He didn't merely dismiss questions about gun control in the wake of the nation's latest tragic mass shooting. He joined the NRA chorus in lauding a rifle-toting bystander, the quintessential "good guy with a gun," as a role model and reason why we shouldn't have more gun laws."
Politico: U.S. Officials Fear North Korea Will Greet Trump With Missile Test — "White House officials and Asian leaders are worried that North Korea may provoke a crisis in an effort to throw President Donald Trump's trip to the region off script. Their concern is that North Korea's leader, Kim Jong Un, might conduct a ballistic missile test — or even a far more shocking atmospheric nuclear test — during Trump's visit to Japan or South Korea, and that Trump would respond by escalating rather than defusing tensions."
Boston Globe: A Year After Trump's Election, York, Pa. Is Forever Changed — "Donald Trump's election a year ago profoundly altered the United States in ways that continue to reverberate, but perhaps most visibly and disturbingly in how we talk to one another, especially about the hardest things, like the nation's racial divide."
This program aired on November 10, 2017.