Manson Biographer Dispels Myths About Cult Killer
Play
This article is more than 5 years old.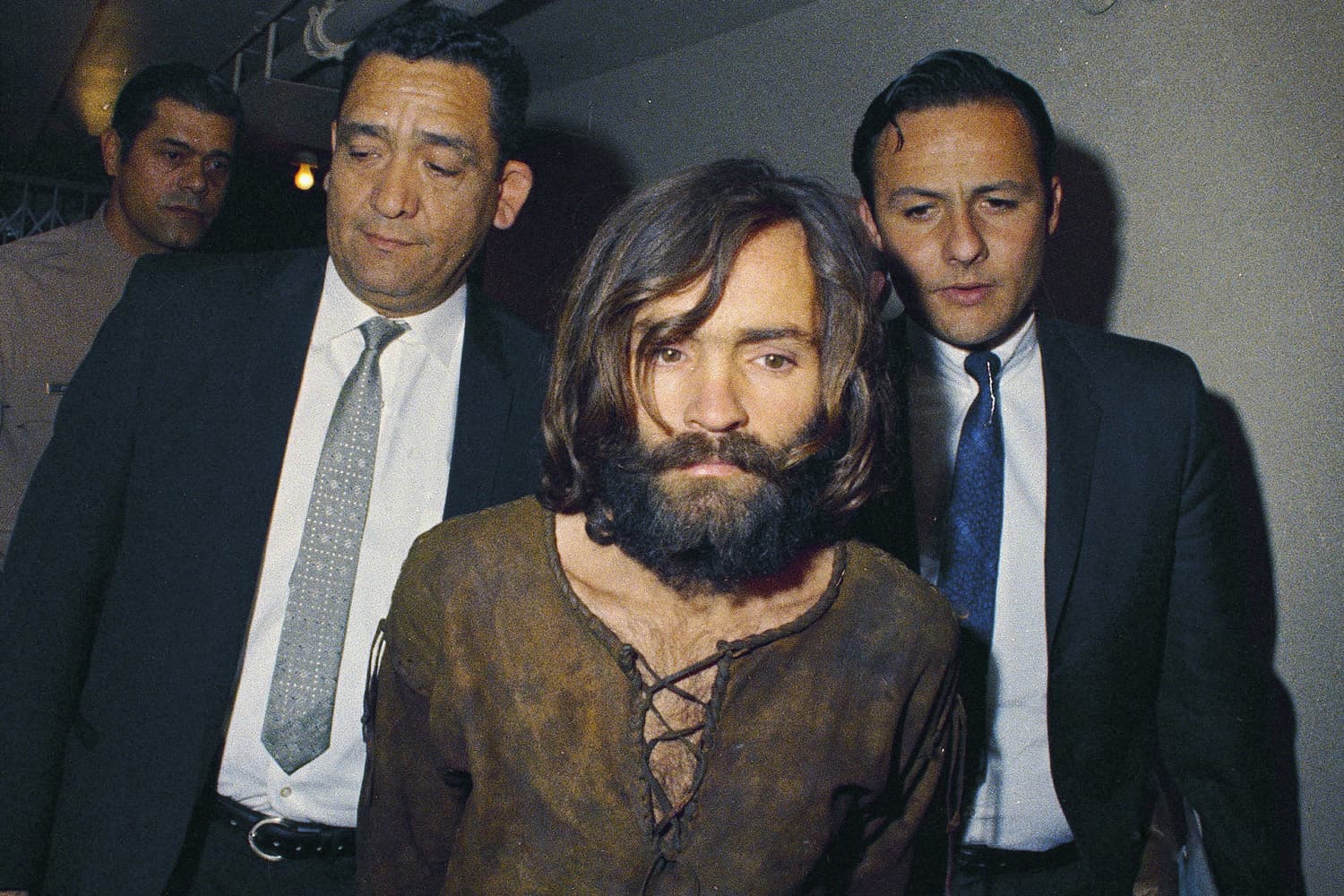 The death of cult killer Charles Manson on Sunday has brought him just the sort of attention that he so craved throughout his 83 worthless years of life, one of his biographers said Monday.
"He did what he wanted to do," Jeff Guinn, author of "Manson: The Life And Times Of Charles Manson," told On Point guest host Jane Clayson in an interview on the NPR show Monday. "He became known, he became influential, in that sense he became powerful. The world's a better place without him."
Guinn said that he never believed the death penalty was just – until he started researching Manson, whose killer cult was responsible for seven deaths.
"Because Manson is such a master of manipulating the media and the public, he's managed to stay, unfortunately, relevant all these years," Guinn said, "to the point where now for many younger people he's sort of an iconic figure, a cool rebel, when in fact he was a blue collar, murderous sociopathic thug."
Much of the Manson myth stemmed from Manson's own lies, Guinn said; his mother was not, as he'd said, a prostitute, and even though she went to jail, he ended up in a loving home.
But he built up a mystique, a "classic demagogue" who amplified the cultural upheaval of the 1960s.
"In some sense, we can sort of consider him a criminal Kardashian," Guinn said. "He knew how to play the public and he did it extremely well."
This segment aired on November 20, 2017.