Clinton's Sex Scandals Face Fresh Scrutiny In Post-Weinstein Era
Play
This article is more than 5 years old.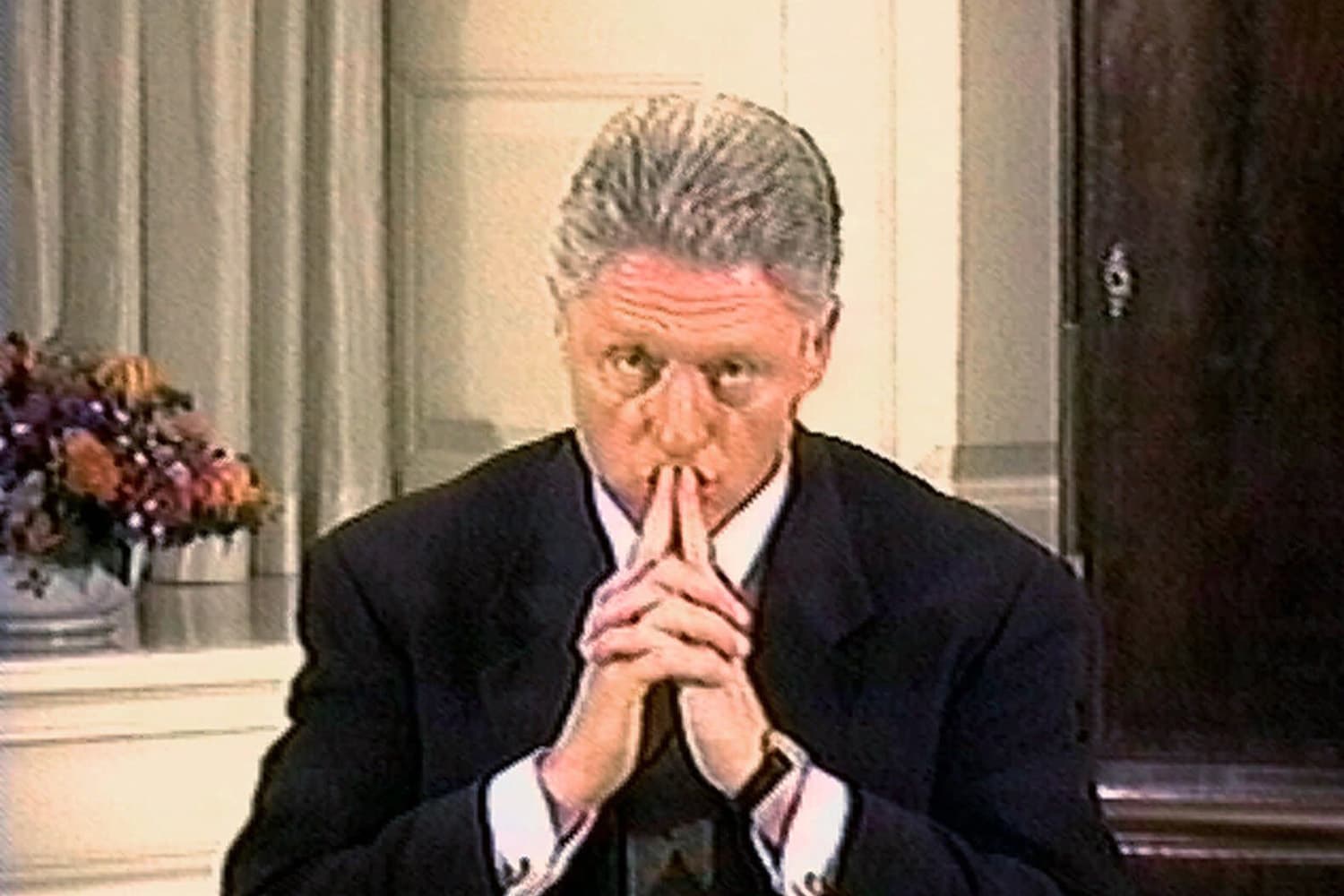 Highlight from this show: Clinton chronicler Joe Klein says he was a Clinton "enabler"
We talk to Caitlin Flanagan of The Atlantic, Michael Warren of the Weekly Standard and Joe Klein of TIME Magazine about renewed attention on former President Bill Clinton's sex scandals.
Should he have resigned? Been removed from office? How is this conversation changing in the post-Weinstein era?
With guest host Jane Clayson.  
Guests:
Caitlin Flanagan, contributing editor at The Atlantic. (@CaitlinPacific)
Joe Klein, political columnist, TIME magazine. (@JoeKleinTIME)
Michael Warren, senior writer, The Weekly Standard. (@MichaelRWarren)
From Jane's Reading List:
The Atlantic: Bill Clinton: A Reckoning — "It was a pattern of behavior; it included an alleged violent assault; the women involved had far more credible evidence than many of the most notorious accusations that have come to light in the past five weeks. But Clinton was not left to the swift and pitiless justice that today's accused men have experienced. Rather, he was rescued by a surprising force: machine feminism. The movement had by then ossified into a partisan operation, and it was willing—eager—to let this friend of the sisterhood enjoy a little droit de seigneur."
Vox: Bill Clinton Should Have Resigned — "What we should have talked about was men abusing their social and economic power over younger and less powerful women."
Bloomberg: Don't Hold Your Breath On 'Reckoning' For Bill Clinton — "Younger liberal men such as MSNBC host Chris Hayes and Vox writer Matthew Yglesias were on board with the Kill Bill vibe, too. It seemed like a consensus was in the works to disinter Clinton's presidency, let out a collective hiss and then bury it all over again with an ugly new epitaph.
But if the conversations I had this week with a few Democratic women in their 50s and 60s are any indication, not everyone's ready for the funeral."
Twenty years ago – the most powerful man in the world became embroiled in the biggest sex scandal of all time. President Bill Clinton. Impeached for lying about his relationship with a White House intern. Acquitted in the Senate. Democrats stood by him. Now, 20 years later, in the wake of Weinstein. Roy Moore. Al Franken. Now a moment of reckoning. Some Democrats saying they were on the wrong side of history. This hour, On Point: Bill Clinton and lessons for today. --Jane Clayson
This program aired on November 21, 2017.