Joe Klein, Author Of 'Primary Colors': I Was A Bill Clinton Enabler
Resume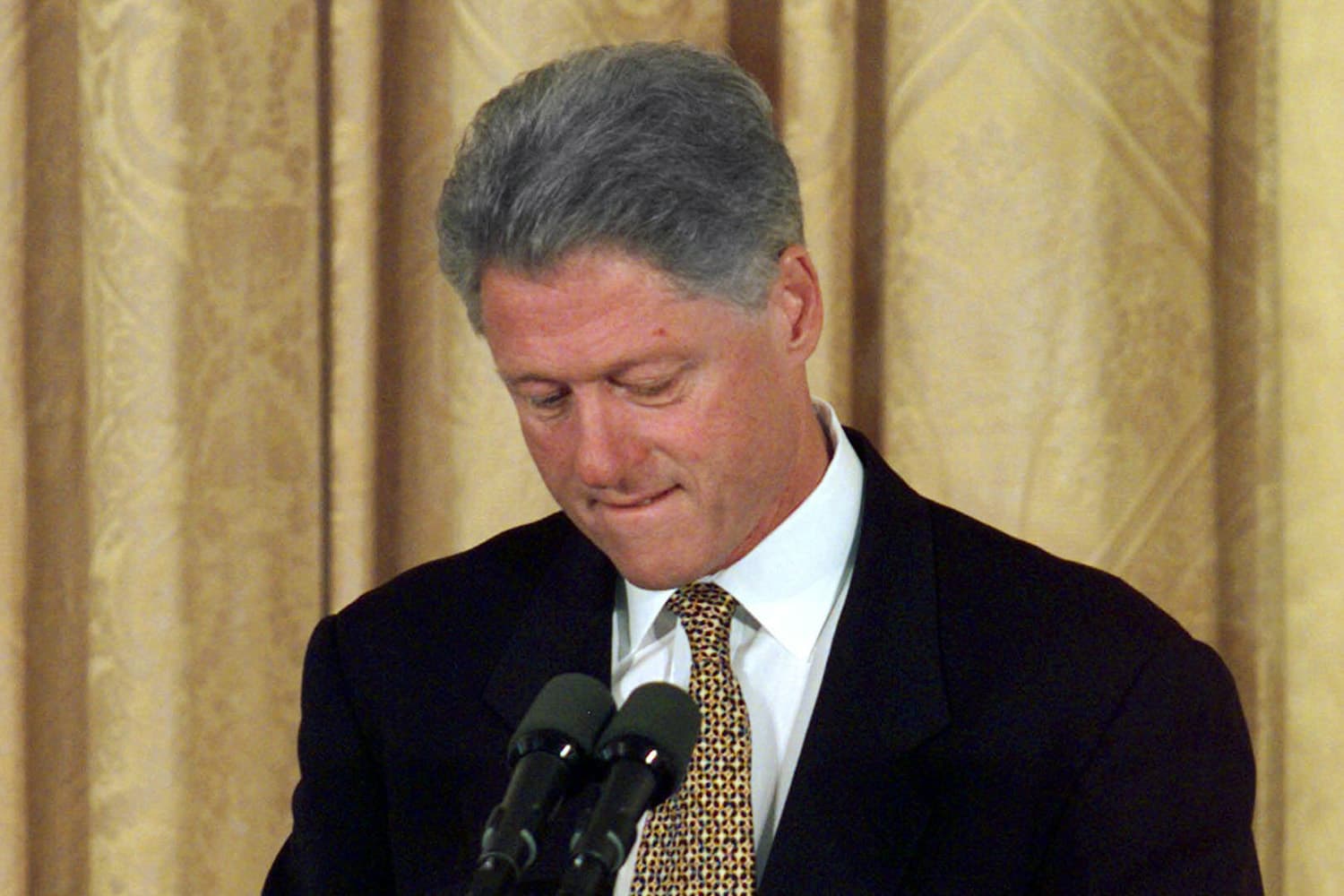 The journalist Joe Klein, a leading Bill Clinton chronicler in the 1990s, said Tuesday that he was an "enabler" for defending the then-president.
Klein said in an interview with the NPR show On Point that he didn't think Democrats today would stand by Clinton the way they did in the 1990s as the cultural landscape has shifted on sexual misconduct.
"I must confess to having been a Clinton enabler during that time," Klein told guest host Jane Clayson. "In that I defended him, and we all knew that he was a cad. There's no question about that. But it was the beginning of a period of real viciousness in American politics."
Klein's 1996 roman a clef, "Primary Colors," featured a presidential candidate who — like Clinton — was dogged by a sex scandal. He also wrote "The Natural: The misunderstood Presidency Of Bill Clinton."
Klein joined On Point, along with Atlantic writer Caitlin Flanagan and Weekly Standard writer Michael Warren, to discuss a new reckoning with Bill Clinton's legacy.
Clinton was impeached for lying about his sexual relationship with a young White House intern. He was also accused of improper advances on other women, and, in the 1978 case of Juanita Broaddrick, violent rape.
The president was not, however, removed from office — no Democratic senator voted to remove him — and did not step aside.
Klein said Tuesday that whether Clinton should have remained in office was a "difficult question."
"With Bill Clinton, it's never easy," Klein said.
Clinton's impeachment and sex scandals from two decades ago are relevant again amid broader cultural changes surrounding sexual harassment, assault and violence: Powerful men in the media, in Hollywood and in Washington have been accused of wrongdoing.
The current president, Donald Trump, is among them; according to the New Yorker, 20 women have accused Trump of sexual misconduct, from groping to unwanted kissing to unwanted advances.
Trump himself was caught on tape saying that he grabbed women by the genitals and kissed them without asking; even after the "Access Hollywood" tape, he won the presidency, defeating Hillary Clinton.
This segment aired on November 21, 2017.