Trump's 'Pocahontas' Slur, Anti-Muslim Retweets And 'The Nationalist's Delusion'
46:37
Play
This article is more than 3 years old.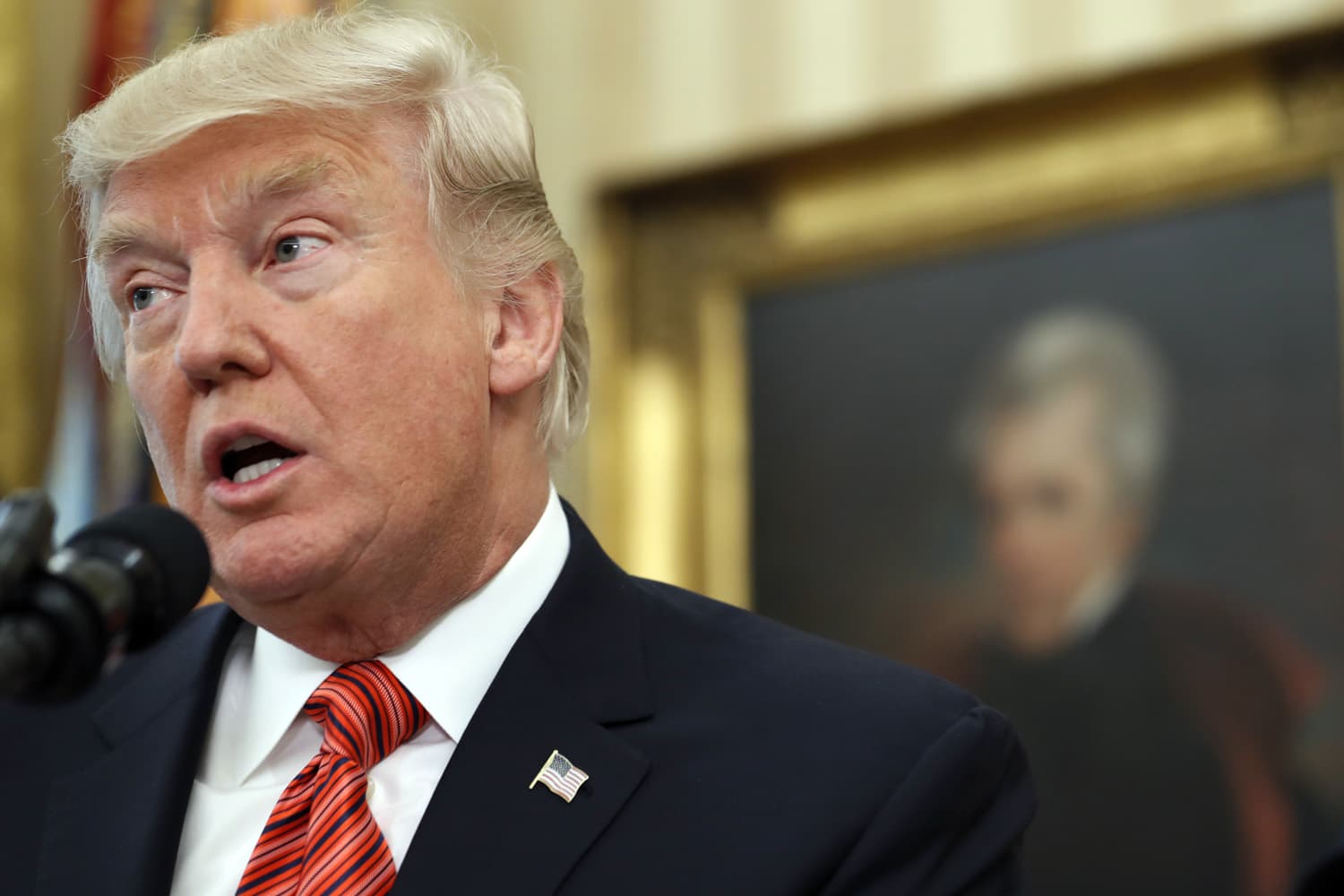 We're joined by Atlantic writer Adam Serwer, whose latest piece on "The Nationalist's Delusion" describes the connection between racism and nationalism, and New York Times columnist Ross Douthat.
We look at how racism within nationalism has taken off in the Trump era — most recently with the president's comments about Pocahontas and his anti-Muslim retweets.
Guests:
Adam Serwer, senior editor at The Atlantic. (@AdamSerwer)
Ross Douthat, opinion columnist for the New York Times.  (@DouthatNYT)
From Tom's Reading List:
The Atlantic: The Nationalist's Delusion — "During the final few weeks of the campaign, I asked dozens of Trump supporters about their candidate's remarks regarding Muslims and people of color. I wanted to understand how these average Republicans—those who would never read the neo-Nazi website The Daily Stormer or go to a Klan rally at a Confederate statue—had nevertheless embraced someone who demonized religious and ethnic minorities. What I found was that Trump embodied his supporters' most profound beliefs—combining an insistence that discriminatory policies were necessary with vehement denials that his policies would discriminate and absolute outrage that the question would even be asked."
New York Times: Race And Class And What Happened In 2016 — "For instance, Serwer is correct that Trumpian populism did not magically turn the Republican Party into a pan-ethnic party of the poor and working class. But to the extent that Trump did change the Republican coalition, he changed its class composition, not its racial composition. He actually won a smaller share of the white vote than Mitt Romney overall, the same rough percentage of black and Hispanic voters — and far more voters without a college degree (building on a primary campaign in which he likewise relied heavily on working-class votes relative to his Republican opponents). This, along with Hillary Clinton's bleeding support to third-party candidates, was the important electoral change between 2012 and 2016. Trump's general-election coalition as a whole wasn't a working-class coalition, but his most visible effect on American politics, in both the primary and the general election, was an effect on working-class voters."
First this week it was Pocahantas.  Then word the president is still pushing the Obama "birther" slur.  Then Donald Trump retweeting British white supremacist tweets, and the President of the United States being called racist in the halls of Parliament.  My guest today Adam Serwer says its time – past time – to call Trumpism racism.  My guest Ross Douthat says "yes, but…" This hour, On Point:  Looking squarely at race and racism in the politics, and person, of Donald Trump. --Tom Ashbrook
This program aired on November 30, 2017.