Ex-National Security Adviser Flynn Pleads Guilty
04:40
Play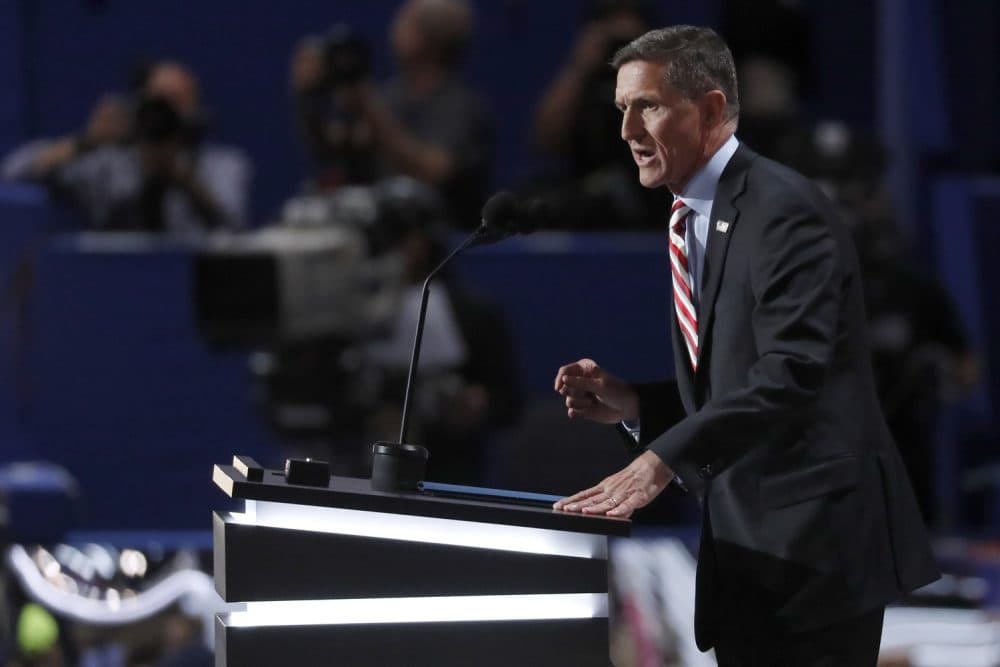 This article is more than 3 years old.
Michael Flynn, the former National Security Adviser and Donald Trump campaign aide, pleaded guilty to lying to the FBI about his communications with Russia's ambassador.
Our weekly news roundtable talked about the Russia investigation bombshell Friday morning, just an hour after the news broke.
"That is simply not a good look for the president, his administration, or for Flynn himself," Eliana Johnson of Politico told host Tom Ashbrook.
Flynn was charged with lying about his conversations with the Russian ambassador during the transition. Those lies took place when Flynn was the National Security Adviser, one of the top positions in the administration.
"It's a grave moment for the White House," said On Point news analyst Jack Beatty.
Flynn is the fourth person in Trump's orbit to be charged in special counsel Robert Mueller's Russia probe; campaign chairman Paul Manafort and adviser Rick Gates were hit with numerous charges for an alleged secret foreign lobbying and money laundering scheme; campaign adviser George Papadopoulos pleaded guilty to lying to the FBI.
Our weekly news roundup also talked about the Republican tax plan, North Korea's recent nuclear test, and the president's recent inflammatory tweets.
This segment aired on December 1, 2017.