Federally Protected Lands Are Shrinking In The Trump Administration
Play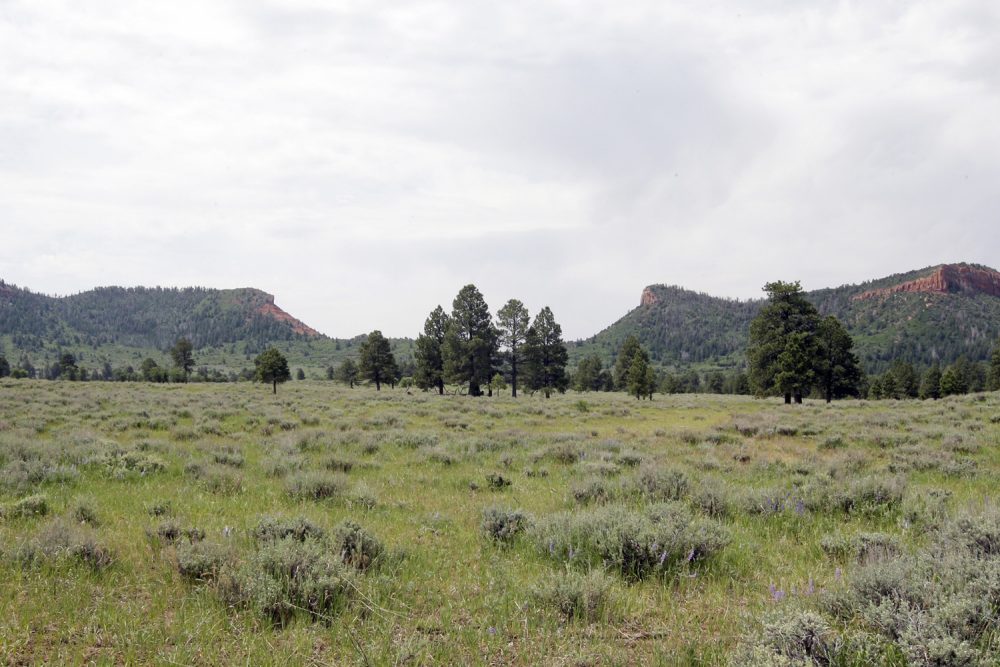 This article is more than 5 years old.
President Trump instituted the largest rollback of federally protected lands in U.S. history this week at Bears Ears and the Grand Staircase-Escalante. What other public spaces could lose their protected status?
We're also looking at the ANWR, or the Arctic National Wildlife Refuge, which would be subject to fossil fuel exploration as part of the Republican tax plan.
Guests:
Brian Maffly, public lands and environmental reporter for the Salt Lake Tribune. (@brianmaffly)
Mike Noel, Republican state representative in the Utah House of Representatives.
Randi Spivak, public lands program director at the Center for Biological Diversity. (@Spivak14)
Michael Brune, executive director of the Sierra Club. (@bruneski)
 From Tom's Reading List:
Salt Lake Tribune: Here's A Look At Key Lands Left Out Of Trump's New Monuments — And What Areas Remain Protected — "Where Utah once had two large national monuments, the state now has five smaller ones under an order signed Monday by President Donald Trump — but several high-value sites the original monuments were designed to protect are left out.
On a swift visit to Salt Lake City Monday morning, Trump dramatically reduced the once 1.35-million acre Bears Ears to 202,000 acres in two new renamed monuments and the Grand Staircase-Escalante to three new monuments totaling more than 1 million acres, down from 1.9 million acres."
Teddy Roosevelt signed an act in 1906 letting presidents protect American lands as national monuments.  This week, Donald Trump used that same act to strip protections from nearly two million acres of land in Utah at Bears Ears and Grand Staircase-Escalante.  Rugged, beautiful land.  Native Americans and conservationists are suing to turn that decision around.  But the Trump administration is already forging on.  The battle's just beginning. This hour, On Point: The Trump rollback of federally-protected lands. --Tom Ashbrook
This program aired on December 7, 2017.