Ian McEwan's Shakespearian 'Nutshell'
46:05
Play
This article is more than 3 years old.
With guest host Jane Clayson. 
Few people can string together words as beautifully as Ian McEwan.  He joins us to talk about his new tale of a prenatal Hamlet.
This hour originally aired Sept. 21, 2016.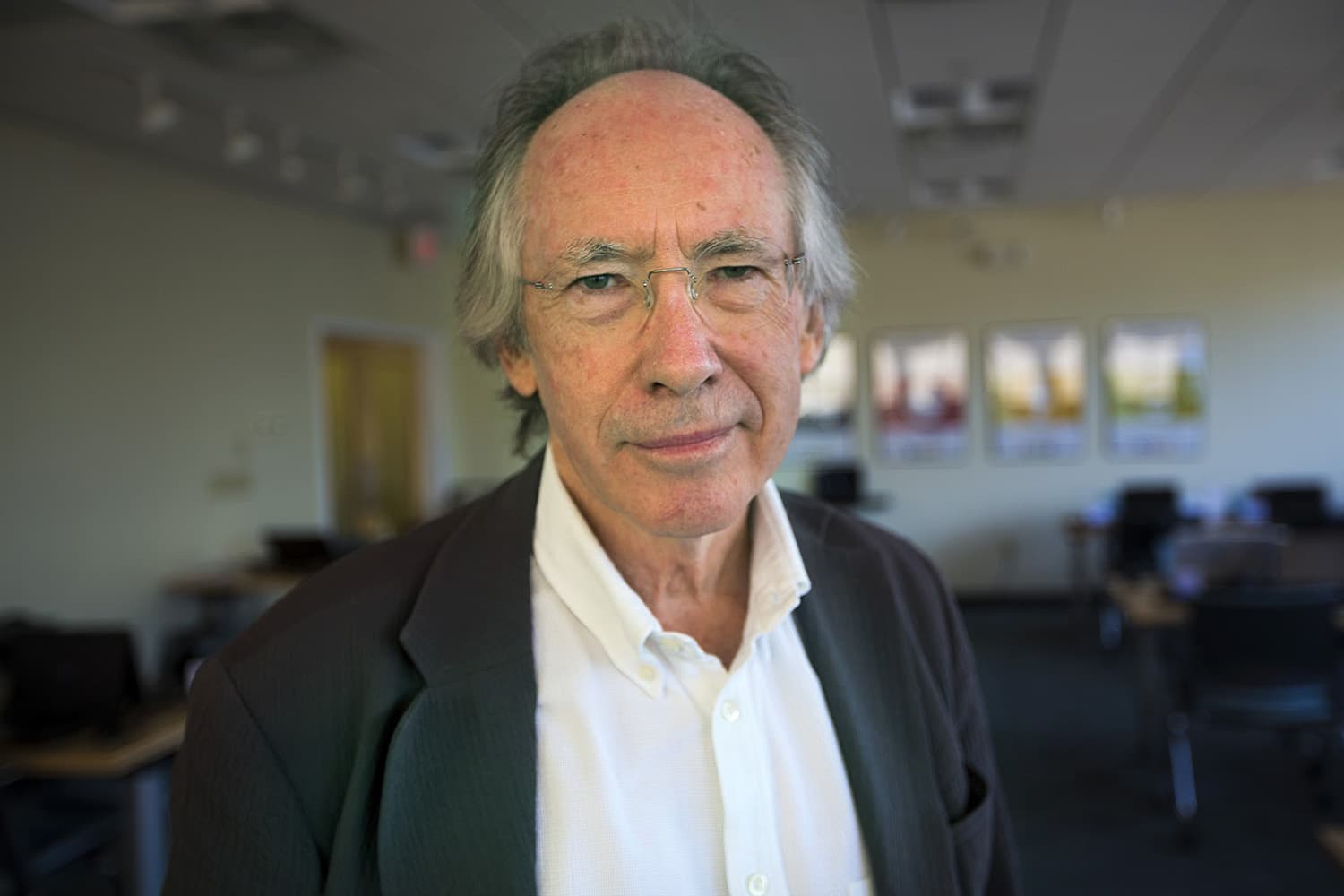 When you read an Ian McEwan novel, you can almost hear the pauses in the clacking of his keyboard as he comes up with a beautiful idea and a beautiful way to put it to paper. All the literary laurels aside, think of just how much pure fun you've had reading his novels. How much he gives the reader. Well, he's done it again. A new novel, and its narrator and hero, both born in these strange times. This hour On Point, Ian McEwan and his book, "Nutshell." — Jane Clayson 
Guest
Ian McEwan, award-winning novelist and author. Author of the new novel, "Nutshell." Also author of 17 other novels, including "Atonement," "Saturday" and "Amsterdam."
From The Reading List
The Wall Street Journal: Ian McEwan on 'Nutshell' and Its Extraordinary Narrator -- "The idea for the extremely unusual narrator of Ian McEwan's new novel 'Nutshell' first came to him while he was chatting with his pregnant daughter-in-law. 'We were talking about the baby, and I was very much aware of the baby as a presence in the room,'he recalls. He jotted down a few notes, and soon afterward, daydreaming in a long meeting, the first sentence of the novel popped into his head: 'So here I am, upside down in a woman.'"
New York Times: An Unborn Baby Overhears Plans for a Murder in Ian McEwan's Latest Novel -- "We might begin with Hamlet, of course, but we may also begin with Abhimanyu. Locked inside his mother's womb — as one version of the Mahabharata story runs — Abhimanyu overhears his father, Arjuna, discussing a well-known battle strategy with his wife. It involves a military formation called the "disk": A murderous rank of enemy soldiers forms around a warrior in a perfect spiral, and seven steps, carried out in precise sequence, can penetrate that deadly labyrinth, permitting escape. Abhimanyu listens intently — at times, the thrumming drone of his mother's aorta next to his tiny ear is near-deafening — but as Arjuna speaks, his mother dozes off to sleep. The conversation stops. The final route of escape — the seventh step — is left unmentioned."
Vulture: If This Fetus Could Talk: With Nutshell, Ian McEwan Tries (and Fails) to Fight His Own Conventionality — "The narrator of Ian McEwan's novel Nutshell is a male fetus in its third trimester, and his mother, Trudy, is sleeping with his uncle Claude and they are planning to kill his father. So the scenario resembles Hamlet, until halfway through, after the murder is committed and Trudy feels remorse, when she starts quoting Macbeth."
Read An Excerpt Of "Nutshell" By Ian McEwan
This program aired on January 1, 2018.