Medicare, Infrastructure, Immigration On Congress's 2018 Agenda
47:28
Play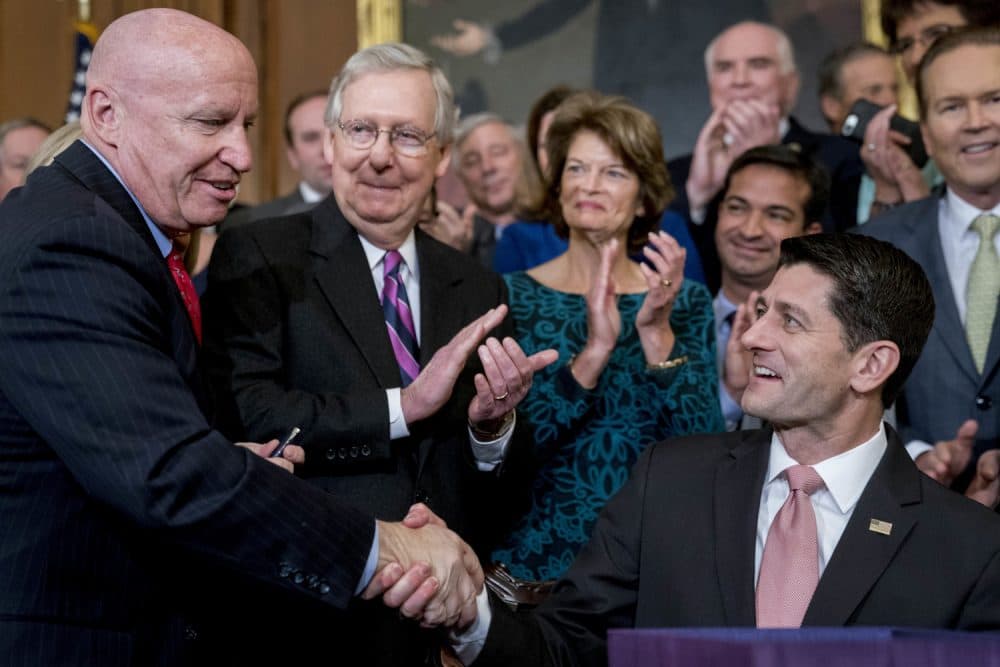 This article is more than 3 years old.
With guest host Sacha Pfeiffer. 
Big-ticket items face Congress this year. Immigration. Infrastructure. Entitlement reform. We look at the most pressing issues on the Congressional docket.
Guests:
Susan Davis, congressional correspondent, NPR. (@davisusan)
Seung Min Kim, congressional reporter for Politico. (@seungminkim)
Nash Jenkins, Washington correspondent for Time magazine. (@pnashjenkins)
From The Reading List:
TIME: The Republican Tax Bill Proves That Bipartisanship Is Dead — "Republicans control the White House and both houses of Congress for the first time since 2007, and they have capitalized on this moment by circling their wagons and driving legislation that fits their agenda: two (unsuccessful) attempts to repeal Obamacare, and now tax reform."
NPR: What The GOP Would Like To Get Done In 2018 — "Across the Capitol, Senate Majority Leader Mitch McConnell does not share the speaker's enthusiasm for spending 2018 in a debate over welfare programs. He also doesn't support Ryan's push to use special budget rules so they could again pass legislation without any Democratic support. That's the way Republicans passed the tax cut bill."
Politico: McConnell Will Allow Immigration Vote If Senators Strike A Deal — "Senate Majority Leader Mitch McConnell will bring an immigration bill to the floor by the end of January if lawmakers and the White House can reach a compromise, he said in a statement."
Congress starts the new year with a very full schedule of important issues to address. Preventing another government shutdown. Funding a key children's health insurance program and disaster relief. Figuring out what to do about the Dreamers. Fixing our country's aging roads and bridges. But can Democrats and Republicans come together to get anything done? This hour, On Point: the busy congressional docket and prospects for bipartisanship. --Sacha Pfeiffer
This program aired on January 3, 2018.