Winter Weather Wallops U.S. — What's Mother Nature's Message?
47:59
Play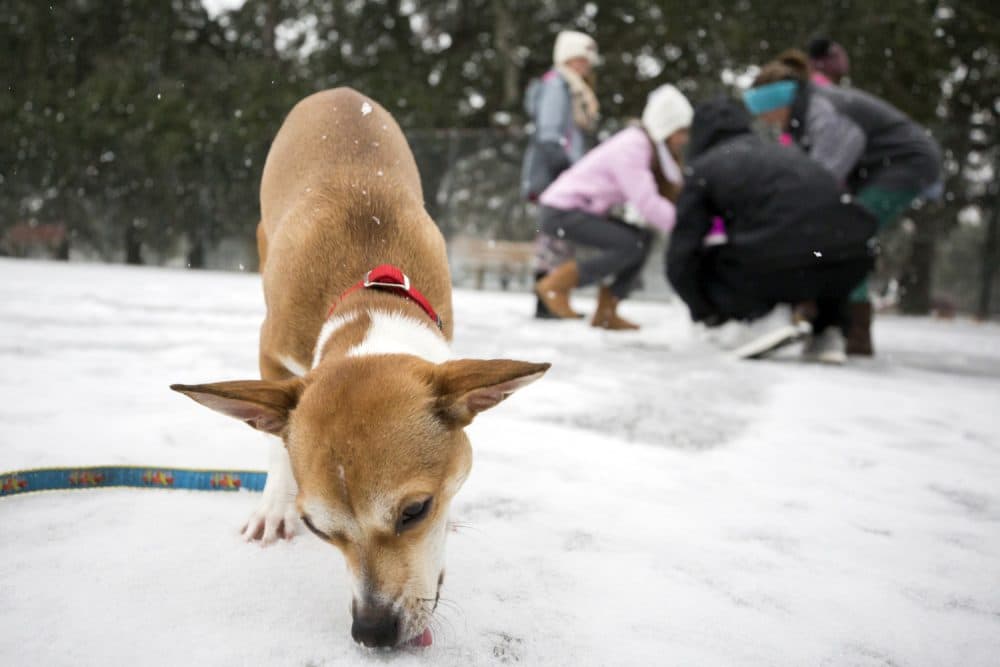 This article is more than 3 years old.
With guest host Jane Clayson.
Frostbitten Florida, snowy South Carolina, sub-zero New England. We're looking at the big freeze all around the country.
Guests:
Dale Eck, head of forecast operations for the Americas at the Weather Channel. (@daleeck)
Tom Sorrells, chief meteorologist at WKMG Channel 6 in Orlando, Florida. (@tomsorrells)
Bernadette Woods Placky, chief meteorologist and director of Climate Central's Climate Matters program. (@BernadetteWoods)
Dave Epstein, meteorologist at WBUR in Boston. (@growingwisdom)
From The Reading List:
NPR: Winter Storm Could Bring Snow And Sleet To U.S. East Coast — "If you live anywhere along the U.S. East Coast, brace yourself for what is about to come: a nor'easter that forecasters are calling a "bomb cyclone."
How much the storm affects the coast is contingent on a number of factors, most notably how far out to sea it tracks."
There's snow in Tallahassee. Sleet even further south of that. A deep freeze in the heart of Dixie. Blizzards and talk of bombogenesis in the Northeast. Not to mention Bomb cyclones and polar vortexes. Winter's wrath doesn't seem to be sparing anyone, shattering low temperature records from Canada to Mexico. Following 2017's weather mega-disasters, does 2018 promise more of the same? This hour, On Point: The extreme weather and what's to come. --Jane Clayson
This program aired on January 4, 2018.