200,000 Salvadorans Must Leave U.S. After Trump Order — Now What?
47:39
Play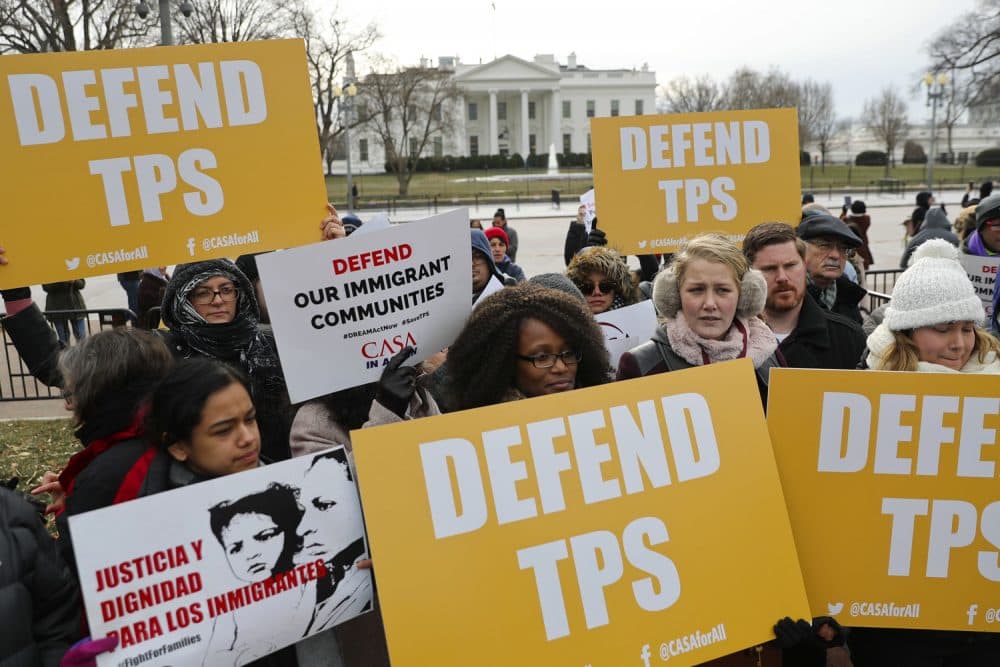 This article is more than 3 years old.
With guest host Ray Suarez.
The Trump Administration rules that nearly 200,000 Salvadorans must leave the country or be deported. We're looking at the latest move, and a previous move affecting Haitians.
Guests:
Alan Gomez, immigration reporter, USA Today. (@alangomez)
Shannon Dooling, WBUR reporter who covers immigration issues for the New England News Collaborative. (@sdooling)
Jose Miguel Cruz, El Salvador expert, director of research at the Latin American and Caribbean Center at Florida International University. (@josemiguecruz)
Irma Flores, Salvadoran immigrant with Temporary Protected Status.
Marie Adolphe, Haitian immigrant with Temporary Protected Status.
From The Reading List:
USA Today: Trump Orders 200,000 Salvadorans To Leave U.S. — "The Trump administration will end temporary legal immigration status for 200,000 Salvadorans who have been living in the U.S. for nearly two decades, the Department of Homeland Security announced Monday."
The Trump Administration tells Salvadorans it's time to go home. Early this century, after a series of powerful earthquakes rocked El Salvador, the US granted Temporary Protected Status to hundreds of thousands of Salvadorans. Years later they have homes, businesses, American children, American lives. This hour, On Point: Trump puts the temporary back in Temporary Protection. --Ray Suarez
This program aired on January 9, 2018.