Kids' Health Insurance At Risk As Congress Faces Funding Deadline
48:26
Play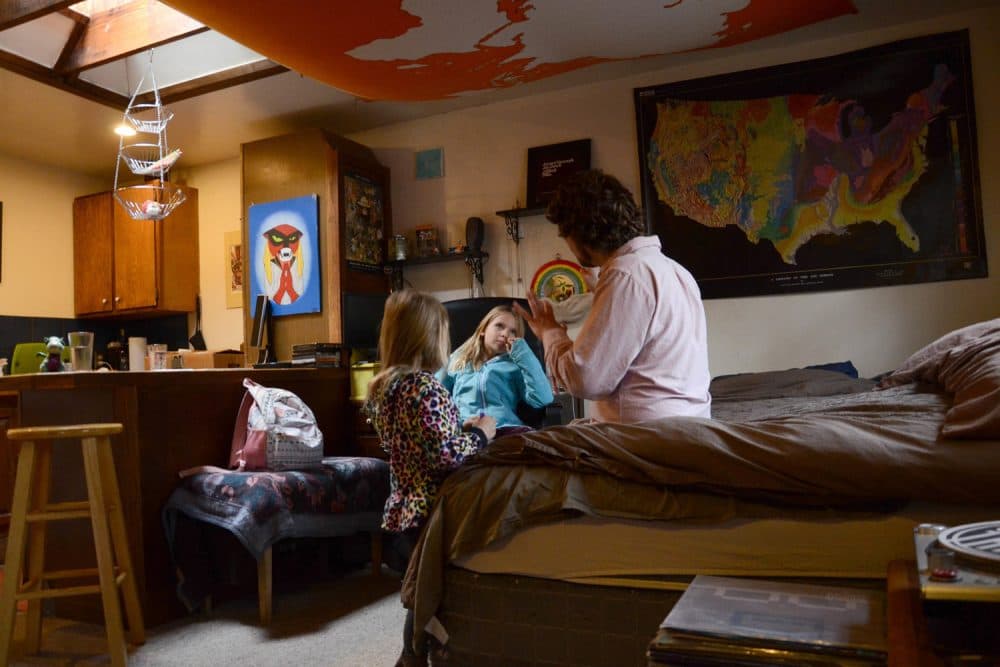 This article is more than 3 years old.
With guest host John Harwood. 
Nine million children and families could lose their health coverage if CHIP funding expires. We go to the healthcare frontlines.
Notable Quotes From This Show: Tax Bill Took Priority Over Kids' Healthcare
Los Angeles Times reporter Noam Levey on failure to pass permanent Children's Health Insurance Plan funding: "I think it reflects the fact that the governing majority in Congress on the Republican side doesn't put a huge amount of stock in government health plans. You and your listeners will recall of course that Congress spent much of the last few months of last year working to craft a major tax bill that cut taxes by $1.5 trillion over the next decade. That was a higher priority, it appears, than finding a way to fund this government health plan to provide health insurance to kids."
Politico reporter Seung Min Kim: "It's one of those things that everybody on Capitol Hill seems to agree needs to get done and just somehow is not getting done."
Baltimore City Health Commissioner Leana Wen: "The CHIP program has resulted in the percentage of uninsured children decreasing from 14 percent to 4.5 percent in two decades. We've seen huge improvements in health."
Guests:
Noam Levey, national healthcare reporter for the Los Angeles Times. (@NoamLevey)
Dr. Leana Wen, Baltimore City Health Commissioner. (@DrLeanaWen)
Dr. Dennis Cooley, pediatrician practicing in Topeka, Kansas.
Seung Min Kim, assistant editor covering Congress for Politico. (@seungminkim)
From The Reading List:
Los Angeles Times: Parents Agonize Over Their Kids' Health As Funding For Children's Insurance Program Remains In Doubt — "It was an anxious Christmas and New Year's for the Belt family. Tracy and B.J. Belt for years have lived paycheck to paycheck, as B.J.'s truck-driving job at a quarry in the hills around Morgantown hasn't left much for luxuries. But this holiday season, the Belts had a new worry. Their two boys, Bobby and Dylan, may soon be uninsured, leaving 11-year-old Bobby without the costly medicine and blood monitors he needs to control his Type 1 diabetes."
Congress loves a political argument. But about health care for kids? Yes that has been happening – for more than 100 days, since funding authority expired for the twenty-year-old Children's Health Insurance Program. It's become a bargaining chip in the battle between the Trump White House, Republican leaders, and Democrats over keeping the government open. This hour, On Point: the CHIP program in limbo, and what it means for all of us. --John Harwood
This program aired on January 15, 2018.