Could The Democrats Take Control Of Congress In 2018?
48:20
Play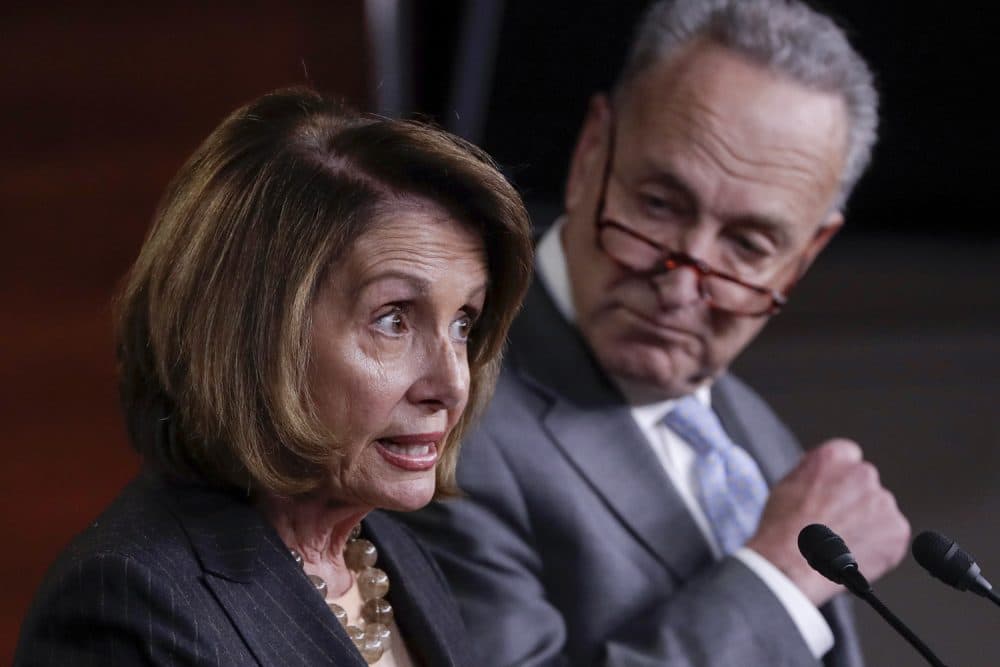 This article is more than 3 years old.
With guest host John Harwood.
The 2018 midterms are shaping up to be a nationwide referendum on President Trump. Is control of Congress in reach for the Democrats? We'll dig in.
Guests:
Amy Walter, national editor, Cook Political Report. (@amyewalter)
Meredith Kelly, communications director, Democratic Congressional Campaign Committee. (@meredithk27)
Matt Gorman, communications director, National Republican Congressional Committee. (@mattsgorman)
From The Reading List:
Cook Political Report: Trump And Republicans Crater In Gold-Standard Poll — "You would have to look very hard to find any good news for Republicans in the new NBC News/Wall Street Journal poll."
Cook Political Report: (Don't) Miss Independents — "What we hear little to nothing about in these discussions is the feelings/votes/leanings of independent voters. To be fair, these voters are less likely to be engaged in the political process this far out from an election. Still, they are significant political force, especially, as we've seen in the most recent midterm wave elections, when they break overwhelmingly for the party out of power."
With Donald Trump in the White House, Republicans control the entire  government. But for how long? The president's party almost always gets hammered in mid-term Congressional elections. Trump is very unpopular.  Did recent elections in Alabama and Virginia signal a giant blue wave for the House and Senate? Or can Republicans use a strong economy to surf it?

This hour, On Point: the battles between the parties for control of Congress. --John Harwood
This program aired on January 17, 2018.