One Year Of Trump: On Point Takes Stock
46:43
Play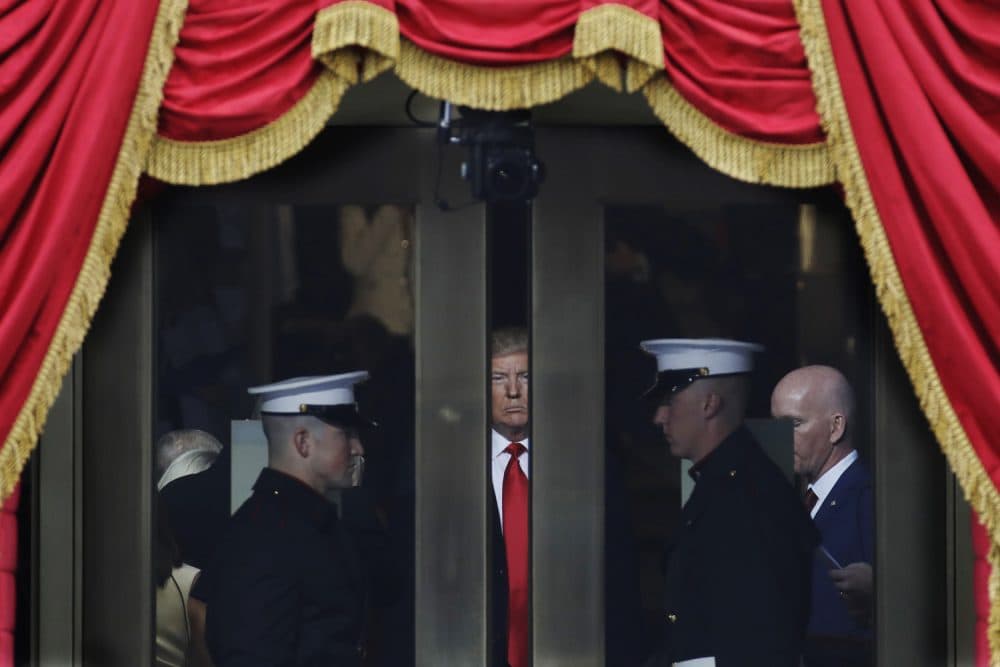 This article is more than 3 years old.
With guest host Jane Clayson.
The Trump Administration turns one. We're taking stock of the year of Trump at home and abroad.
Guests:
Bret Stephens, columnist, New York Times. (@BretStephensNYT)
Kimberly Atkins, Boston Herald Washington correspondent. (@KimberlyEAtkins)
From The Reading List:
Boston Herald: Donald Trump's Trash Talk (Kimberly Atkins)— "Trump has been consistent in one way: He has shown little love for nonwhite immigrants or people of color already living on U.S. shores. In his "American First" vision, they come last, if they come at all."
New York Times: A Modest Immigration Proposal: Ban Jews (Bret Stephens) — "Until his dying day, my dad's Uncle Bern was a communist sympathizer. I remember him as an affable old man with a gracious wife who made a modest living selling antique lace. He probably wouldn't have hurt a fly. Yet he found much to admire in the most murderous ideology of the 20th century, responsible for tens of millions of deaths from the killing fields of Cambodia to the gulags of Murmansk."
Here we are, one year into the Trump presidency. It's been a rough ride. More startling headlines out of Washington than normally fit into 365 days. A year of bitter, divisive politics, much of it within the White House itself. Not a lot of deals got made, and government ground to a halt this weekend. And through it all, the low rumble of the Russia investigation. This hour, On Point: Year One of the Trump presidency and where it's taking this country. --Jane Clayson
This program aired on January 22, 2018.