Week In The News: Trump Ordered Mueller Fired, DACA And The Wall, Nassar Sentenced
46:44
Play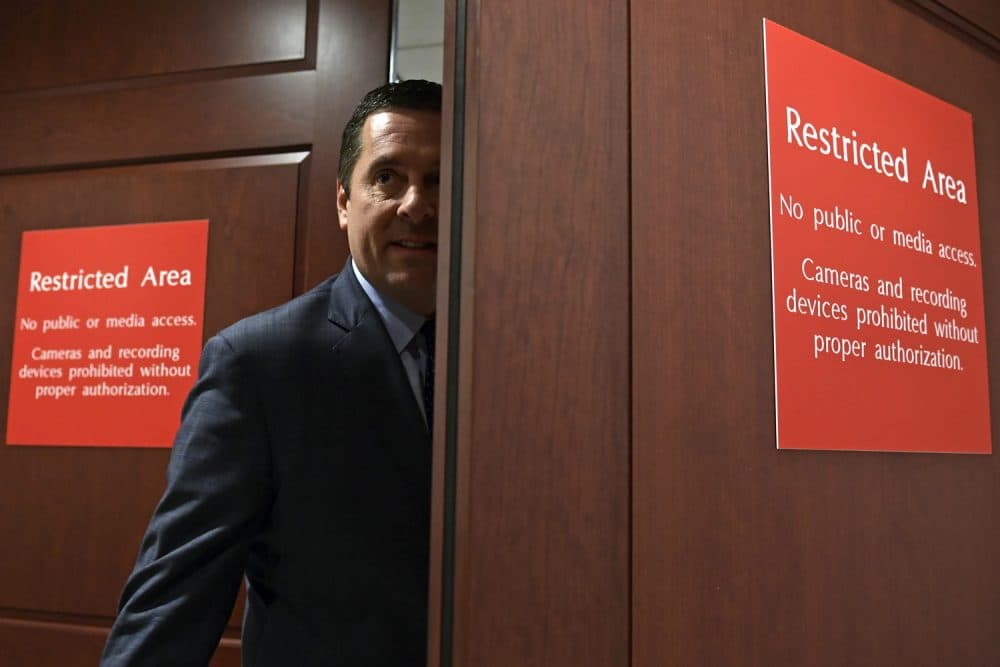 This article is more than 3 years old.
With guest host Jane Clayson.
President Trump ordered the firing of special counsel Robert Mueller, but backed down after the White House lawyer threatened to quit. DACA and the wall. Secret anti-FBI memo controversy. Our weekly news round table goes behind the headlines.
Guests:
Catherine Rampell, columnist for the Washington Post. (@crampell)
Michael Crowley, senior foreign affairs correspondent for Politico. (@michaelcrowley)
Jack Beatty, On Point news analyst.
From The Reading List:
Washington Post: Blame McConnell And Ryan For The Shutdown. It Was Always About Them. — "Leaders of the Senate and House frittered away precious time and political capital."
ABC News: The Full 'Secret Society' Text Between FBI Agents: Was It Meant In Jest?  — "Lawmakers have refused to publicly release the full text message, sent the day after Trump won the 2016 presidential election. But ABC News has obtained a copy of the one message that Republicans appear to be citing, and it's unclear if the message's reference to a "secret society" may have been made in jest."
Bombshell revelation. President Trump ordered Robert Mueller fired but then backed off. The White House lays out a bottom line immigration plan. At Davos, Trump says the U.S. is open for business. Strong young women face their abuser Dr. Larry Nassar, who will spend the rest of his life behind bars. A deadly school shooting in Kentucky is the 11th this year. This hour, On Point: Our weekly news roundtable goes behind the headlines. --Jane Clayson
This program aired on January 26, 2018.