State Of The Union, Under Trump: 'Our New American Moment'
46:24
Play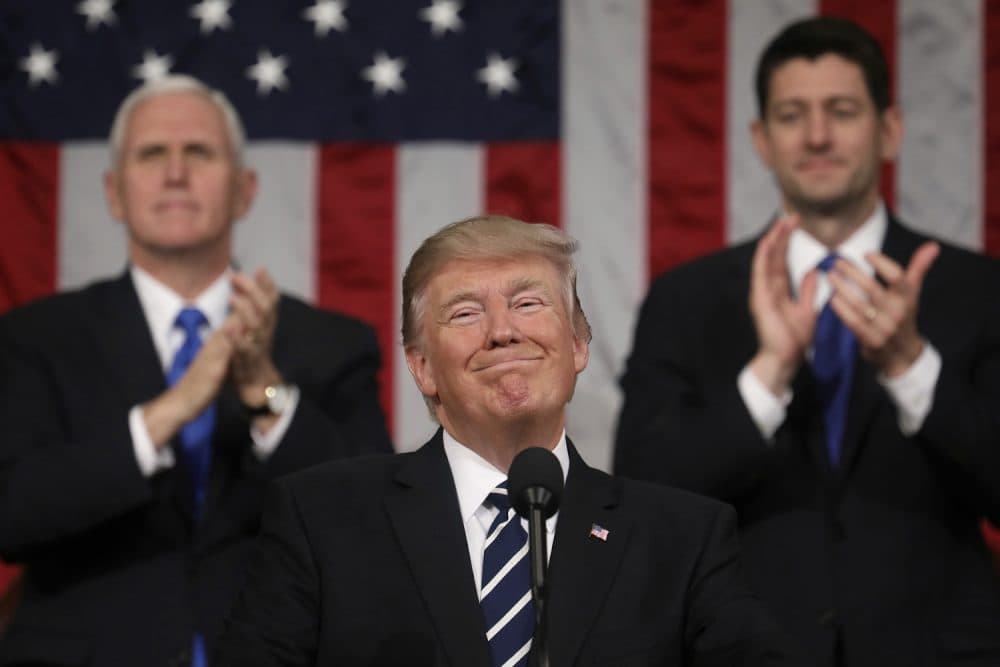 This article is more than 3 years old.
With guest host Anthony Brooks.
President Trump on the State of the Union. The White House says it's "incredible." The president says it's "our new American moment." What do you say?
Guests:
Chris Buskirk, publisher and editor of the conservative website "American Greatness." (@thechrisbuskirk)
Kathie Obradovich, political columnist for the Des Moines Register. (@KObradovich)
Yamiche Alcindor, White House correspondent for PBS NewsHour. (@yamiche)
From The Reading List:
Des Moines Register: Trump Talks And Talks... But Only His Actions Speak — "They say talk is cheap. From this president, it's often worthless.
In the case of the State of the Union address, there should have been a volume discount for the 80-minute speech."
PBS NewsHour: Trump Says It Will Be hard To Unite The Country Without A 'Major Event' — "Hours before his first State of the Union, President Donald Trump said Tuesday that he wants to unite the country amid "tremendous divisiveness" and hopes he can do so without a traumatic event affecting Americans."
American Greatness: Trump's First Year: Promises Kept Amid Critical Firestorm — "President Trump promised in his first inaugural address that his administration would be guided by one "crucial conviction: that a nation exists to serve its citizens." He went on to say that "every decision on trade, on taxes, on immigration, on foreign affairs, will be made to benefit American workers and American families." His first year in office has been the story of promises kept."
This program aired on January 31, 2018.