How To Push The Limits Of Human Endurance
46:52
Play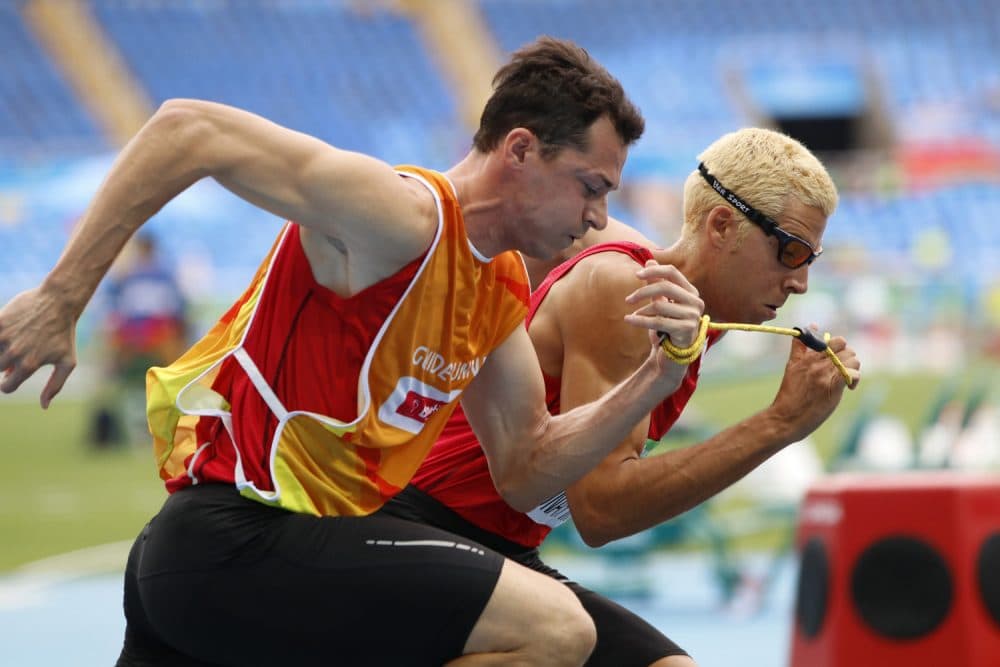 This article is more than 1 year old.
With guest host Indira Lakshmanan.
We talked to sports science writer Alex Hutchinson about endurance — his new book on our physical and mental limits, how they interact with each other, and how we can push past them. We also welcomed someone who's doing just that: Olympic cross country skier Kaitlynn Miller, who's preparing to participate in the Winter Games in Pyeongchang, South Korea.
Guests:
Alex Hutchinson, sports journalist, endurance runner and author of "Endure: Mind, Body, and the Curiously Elastic Limits of Human Performance." (@sweatscience)
Kaitlynn Miller,  member of the 2018 U.S. Olympic cross-country skiing team.
From The Reading List:
Excerpt of 'Endure'
As the world's best winter sportsmen and women head to the Olympic Games, we have a question: How do elite athletes speed skate for 10,000 meters, or - for that matter - scale Mount Everest and dive the ocean without air tanks? How do some people stretch the limits of physical endurance in ways mere mortals can only dream of? Is it really just a state of mind? This hour, On Point: new science on endurance: how we can use our brains to push our bodies to their limits. --Indira Lakshmanan
This program aired on February 6, 2018.