Inside Trump's Plan For Rebuilding American Roads, Railways And Airports
Play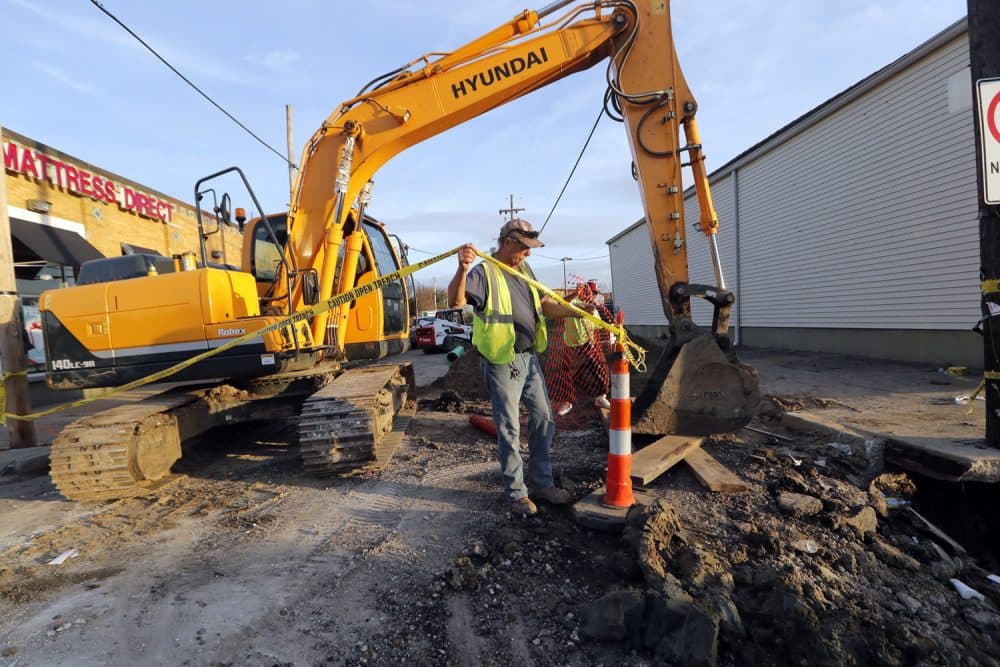 This article is more than 4 years old.
With guest host Jane Clayson.
President Donald Trump releases an infrastructure plan that he says will generate upwards of $1.5 trillion in investment. Can he finally bring everything from our bridges to our water systems up to snuff — and make America modern again?
Guests:
Lauren Gardner, transportation and infrastructure reporter for Politico Pro. (@Gardner_LM)
Ed Rendell, former governor of Pennsylvania, co-chair of Building America's Future Educational Fund. (@GovEdRendell)
Nick Sobczyk, reporter for E&E News. (@nick_sobczyk)
Dean Franks, senior vice president for congressional relations at the American Road & Transportation Builders Association.
From The Reading List:
Politico: Trump Launches $1.5 Trillion Sales Pitch — "The White House finally rolled out President Donald Trump's long-awaited infrastructure plan Monday, swinging for the fences with a $1.5 trillion initiative that is light on new federal dollars — but could inspire a wave of toll roads, ease decades-old regulations and permanently change cities' and states' expectations for assistance from Washington."
New York Times: Trump's Infrastructure Plan Puts Burden On State And Private Money — "President Trump's $200 billion plan to rebuild America upends the criteria that have long been used to pick ambitious federal projects, putting little emphasis on how much an infrastructure proposal benefits the public and more on finding private investors and other outside sources of money."
Infrastructure, infrastructure, infrastructure. That big catch-all word for the things that bind a nation together. Roads and bridges, water and power systems. Airports, seaports, tunnels. What was once gleaming and new in America is aged and rusting out. President Trump has hammered it home and promised to fix it. And yesterday, he made his pitch. This hour, On Point: The president's new plan to fix our infrastructure. --Jane Clayson
This program aired on February 13, 2018.