Tim Gunn Wants The Fashion Industry To Work Harder On Fit
Play
This article is more than 4 years old.
With Jane Clayson. This program originally aired September 22, 2016. The rebroadcast will air Monday, Feb. 20 at 11 a.m. EST. 
"Project Runway" fashion star Tim Gunn on how the fashion industry is failing plus-sized women.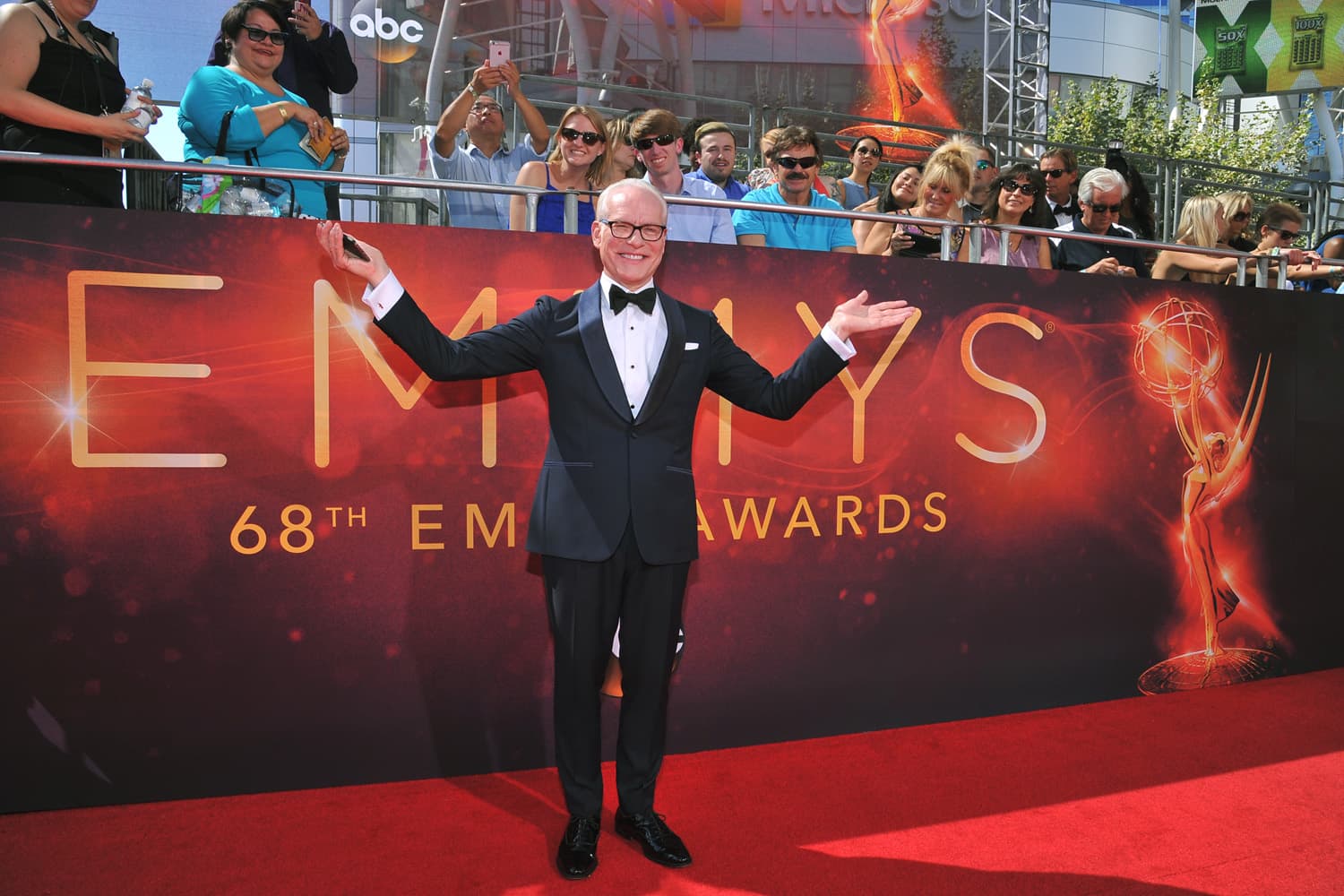 Tim Gunn, who rules the television hit "Project Runway," encourages young designers to "make it work."  Now he's telling the world that fashion doesn't work for plus-size women.  When the Huffington Post asked plus-sized shoppers what frustrated them most, answers ranged from "Why must plus-size clothing look like draperies?" to, simply, "Everything." Gunn's response: "It's a disgrace." This hour, On Point, Tim Gunn joins us to talk about fashion for all American women. — Jane Clayson 
Guests
Tim Gunn, Emmy award-winning co-host of "Project Runway." Author of "Tim Gunn's Fashion Bible" and "Tim Gunn: The Natty Professor." (@TimGunn)
Eliana Dockterman, culture staff writer for TIME Magazine. (@edockterman)
Liris Crosse, plus-sized model, actress and advocate. (@lirisc)
From The Reading List
Washington Post: Designers refuse to make clothes to fit American women. It's a disgrace. — "This is a design failure and not a customer issue. There is no reason larger women can't look just as fabulous as all other women. The key is the harmonious balance of silhouette, proportion and fit, regardless of size or shape. Designs need to be reconceived, not just sized up; it's a matter of adjusting proportions. The textile changes, every seam changes. Done right, our clothing can create an optical illusion that helps us look taller and slimmer. Done wrong, and we look worse than if we were naked."
TIME: The History of Why It's Impossible to Find Clothes That Fit — "It's never been easier to find clothes or harder to find clothes that fit. As Americans grow physically larger, brands have raced to flatter us with vanity sizing, assigning smaller numbers to clothing sizes so that we can feel thin. The measurements that made a woman's size 8 in 1958 has shrunk to a size 00 today. But brands have changed their sizing schemes at different rates. The result: A size 6 jean can vary by as many as 6 inches in the waistband across brands."
NPR News: The Fashion Industry Is Not Making It Work For Plus-Size Women — "Gunn, a fixture in the fashion world and a longtime design educator, is calling on designers to get over their disdain, lack of imagination or cowardice and make clothes for women who are above size 12."
This program aired on February 20, 2018.