Week In The News: Ex-Russia Spy Poisoned, Trump-North Korea Meeting In Sight
Play
This article is more than 5 years old.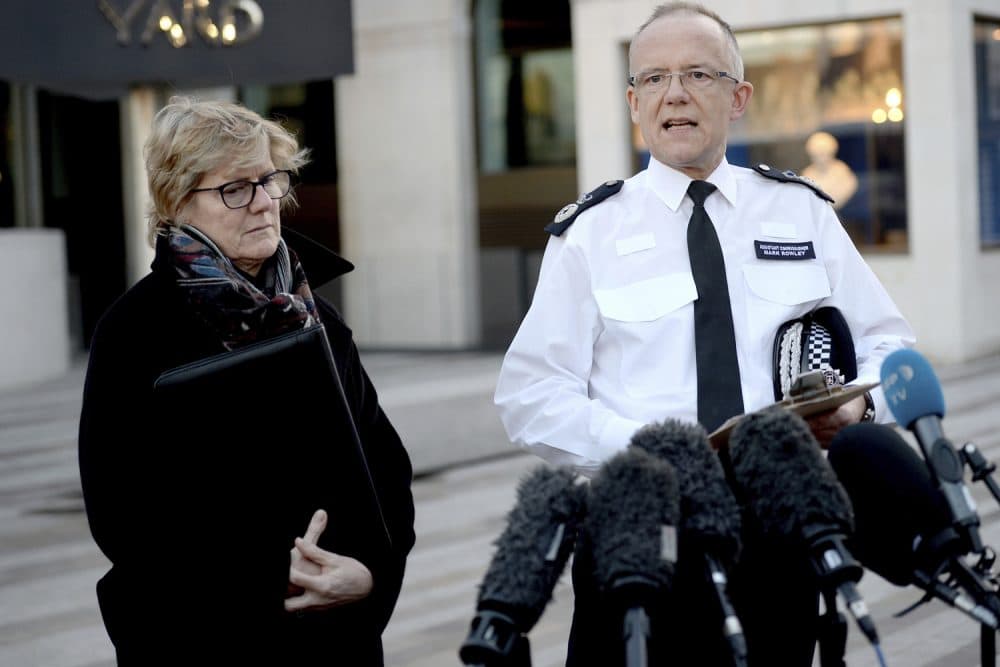 Tariffs and a White House resignation. President Trump may meet with North Korea's leader as part of a denuclearization gambit. The Trump administration sues California. A former Russia spy is poisoned. The roundtable covers it all.
Guests:
Margaret Talev, senior White House correspondent for Bloomberg News. (@margarettalev)
Natasha Bertrand, senior writer at The Atlantic covering national security. (@natashabertrand)
Jack Beatty, On Point news analyst.
From The Reading List:
Bloomberg: Cohn Is Out, And The Verdict is In: The Nationalists Are Back — "When the Dow Jones industrial average closed at a record high on Jan. 26, it looked like the reigning wisdom about Donald Trump and his presidency might be all wrong: Trump had sold himself to voters as a fire-breathing nationalist eager to rip up trade deals, stick it to Wall Street, and impose Steve Bannon-style protectionism. But Bannon was gone, stocks were booming, and ex-Wall Street luminaries such as Gary Cohn and Dina Powell appeared to have the upper hand in the White House following the passage of tax reform."
The Atlantic: Roger Stone's Secret Messages With Wikileaks — "On March 17, 2017, WikiLeaks tweeted that it had never communicated with Roger Stone, a longtime confidante and informal adviser to President Donald Trump. In his interview with the House Intelligence Committee last September, Stone, who testified under oath, told lawmakers that he had communicated with WikiLeaks via an "intermediary," whom he identified only as a "journalist." He declined to reveal that person's identity to the committee, he told reporters later."
This program aired on March 9, 2018.