Trump Lawyer Quits, McMaster Out, Bolton Steps In (Week In The News)
46:39
Play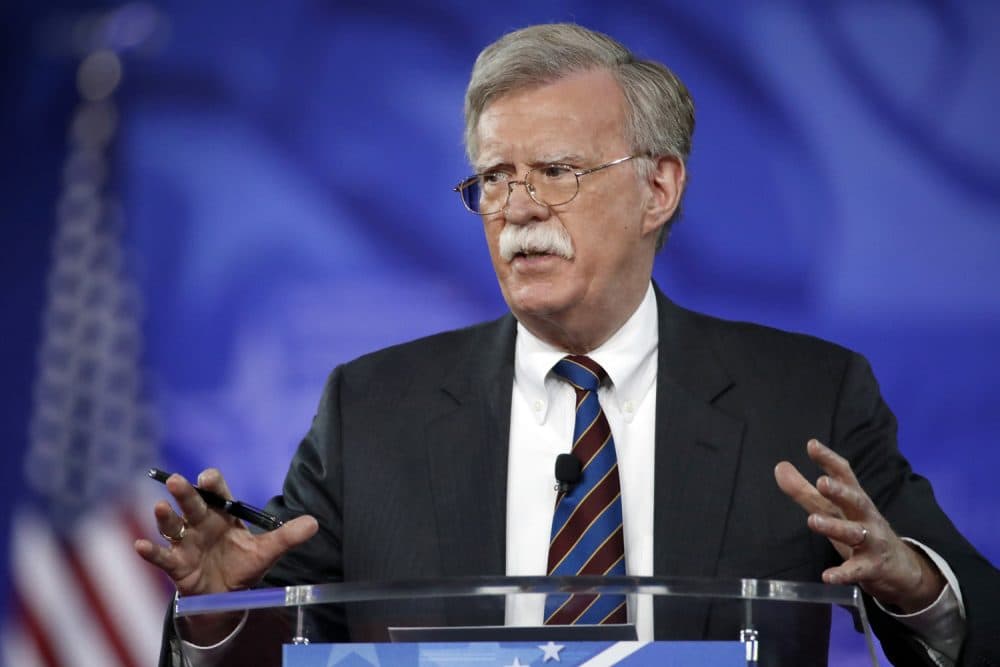 This article is more than 3 years old.
With Kimberly Atkins
Our roundtable will tackle the week's news, from the Facebook-Cambridge Analytica scandal to President Trump ignoring an all-caps warning not to congratulate Vladimir Putin on winning another term — plus, the late-breaking news Thursday that National Security Adviser H.R. McMaster would be replaced by former UN Ambassador John Bolton.
President Trump also tweeted Friday that he's thinking about vetoing the spending bill Congress just passed.
This show airs Friday at 10 a.m. EST.
Guests: 
Yamiche Alcindor, White House correspondent for PBS NewsHour. (@yamiche)
Tamara Keith, NPR White House correspondent, host of the NPR Politics podcast. (@tamarakeithNPR)
Jack Beatty, On Point news analyst.
From The Reading List:
New York Times: John Dowd Resigns as Trump's Lead Lawyer in Special Counsel Inquiry — "The president's lead lawyer for the special counsel investigation, John Dowd, resigned on Thursday, according to two people briefed on the matter, days after the president called for an end to the inquiry."
PBS NewsHour: Trump call to Putin draws condemnation as leaked details show widening rift with staff — "President Trump had no public events today, but instead took to Twitter, claiming other presidents, like President Obama, congratulated Putin in the past, too."
CNN: Mark Zuckerberg Has Regrets — "'I'm really sorry that this happened,' the Facebook CEO told CNN's Laurie Segall in an exclusive TV interview on Wednesday."
Pink slips are still flying at 1600 Pennsylvania Avenue The president replaces his national security advisor. Facebook faces international heat. Trump and China spar over tariffs. The Austin bombing suspect blows himself up. Trump's top lawyer in the Russia probe calls it quits. The list of women suing the president grows. Former Vice President Biden and Trump, both septuagenarians, talk rumble in the schoolyard.

This hour, On Point: Our weekly news roundtable goes behind the headlines.

--Kimberly Atkins
This program aired on March 23, 2018.