Trump's China Trade Gambit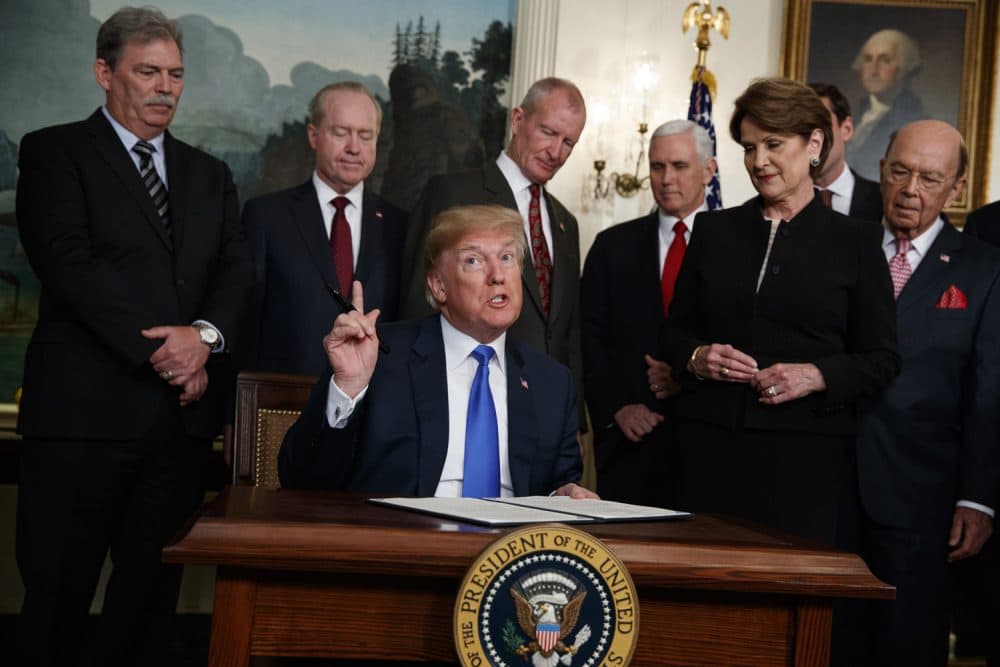 This article is more than 3 years old.
Note: Due to breaking news developments, this show will no longer air as planned. 
President Trump orders $60 billion in new tariffs on Chinese imports. We'll get reaction from the East and West.
From The Reading List:
NPR: 5 Ways China May Try To Win A Trade War With The U.S. — "The president's claim will soon be tested after he unleashes a raft of tariffs on about $50 billion worth of Chinese exports to the United States in retaliation for China's theft of U.S. technology and trade secrets.
China has been preparing for such action and will undoubtedly strike back in a variety of ways."