The Return Of Tiger Woods
47:12
Play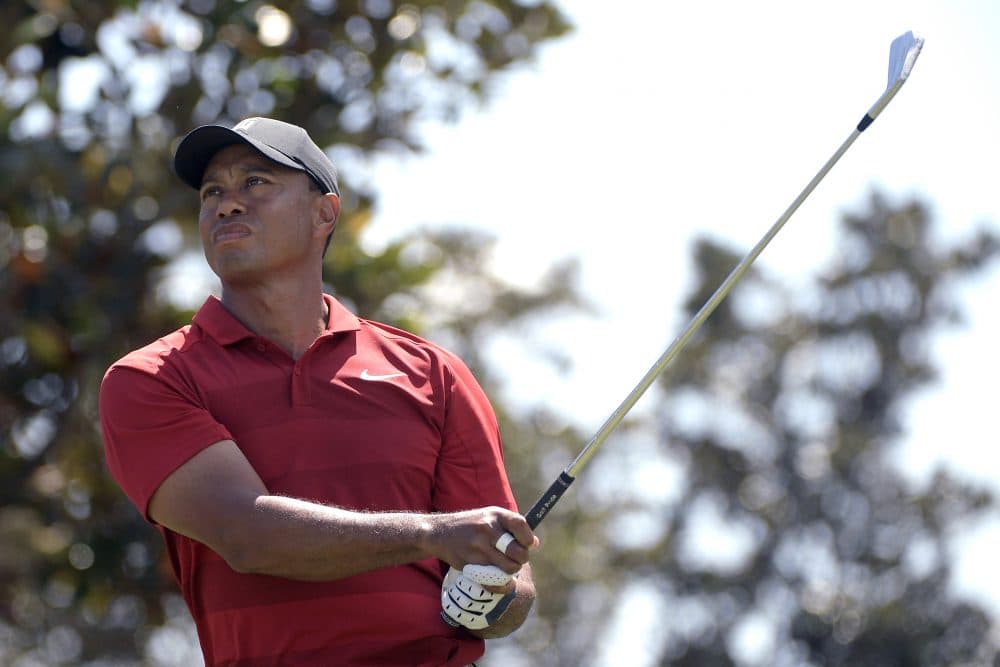 This article is more than 2 years old.
With Anthony Brooks
After years of health problems Tiger Woods is back in the game. The new biography, "Tiger Woods," details the triumphs and scandals of golf's biggest star.
Guests:
Jeff Benedict, Co-author of the new biography "Tiger Woods," Special features writer for Sports Illustrated. (@authorjeff)
Armen Keteyian, Co-author of the new biography "Tiger Woods," CBS News and 60 Minutes Correspondent. (@ArmenKeteyian)
Excerpt of "Tiger Woods":
From The Reading List:
CBS Sports: Barely able to get out of bed, Tiger Woods says returning to golf was 'never' in his thoughts -- "Tiger Woods is good at golf again. Like, really good at golf again. Woods is currently No. 7 on the PGA Tour in strokes gained overall, the best determinant of the overall best golfers in a season. That's remarkable because he's 42 years old, but it's also remarkable seeing he has endured four back surgeries, the latest a fusion of his spine 11 months ago."
USA Today: Tiger Woods on his game: 'Like riding a bike, but it's a new bike' -- "Tiger Woods is no longer the most dominant golfer in the world, but after enduring four years of painful back and nerve problems, he seems to have resumed his place among the elite."
Tiger Woods is the most talented golfer who ever lived. His powerful, fluid strokes dominated golf for a decade and a half. Then, pills, a car crash, revelations of serial adultery and a stunning fall from grace. Now Woods is back, healthy and playing well, just as Jeff Benedict and Armen Keteyian are out with a sweeping biography – a big American story of the greatest athlete in modern history.

This hour, On Point: the spectacular rise and fall — and return — of Tiger Woods.

--Anthony Brooks
This program aired on March 27, 2018.