The Growing Outrage Over The Killing Of Stephon Clark
Play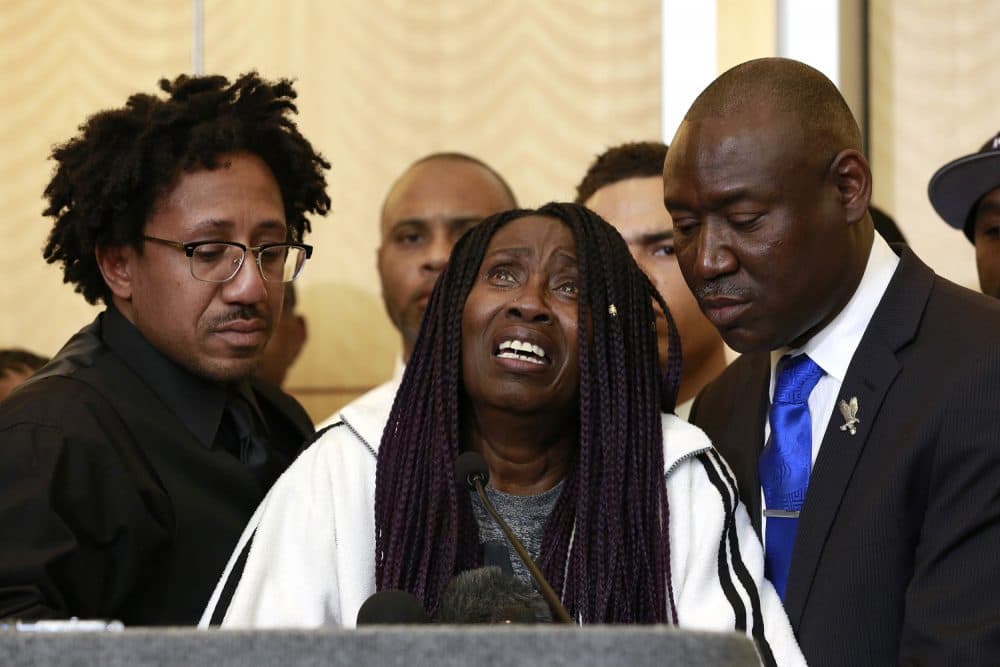 This article is more than 4 years old.
Protests and unanswered questions following the police shooting of Stephon Clark, an unarmed black man in Sacramento. What's it going to take to break the cycle?
We're also talking about charges not being filed against the police officers in Baton Rouge who killed Alton Sterling.
Guests:
Erika Smith, editorial writer and columnist at the Sacramento Bee. (@erika_d_smith)
Grace Toohey, staff reporter at The Advocate in Baton Rouge, Louisiana who has been reporting on the Alton Sterling case. (@grace_2e)
Nicole Gonzalez Van Cleve, assistant professor at the Department of Criminal Justice and the Beasley School of Law at Temple University. Author of "Crook County: Racism and Injustice in America's Criminal Courts." (@nvancleve)
Paul Butler, law professor at Georgetown University and current visiting professor at Harvard Law School, author of "Chokehold: Policing Black Men." (@lawprofbutler)
From The Reading List: 
Sacramento Bee: Mad About Stephon Clark Protestors Shutting Down the Kings and I-5? Check Your Privilege — "Dear well-meaning progressives of Sacramento:
So I hear you're a little upset about the way, on Thursday, some people — OK, people with Black Lives Matter — were peacefully protesting the police shooting of Stephon Clark."
Sacramento Bee: Sacramento Made The Right Call To Protect Public Trust On Stephon Clark — "Outrage over the police shooting of Stephon Clark is not likely to go away soon, but Sacramento Police Chief Daniel Hahn has been smart to seek transparency. On Tuesday, he brought in California Attorney General Xavier Becerra to provide independent oversight of the investigation into the unarmed black man's death. It was the right call."
After police in Sacramento, California responded to a 911 call 10 days ago, they encountered 22 year old Stephon Clark in his grandmother's yard. Believing he had a gun, they shot at him 20 times. Clark had no gun. Here we are again. Fatal police shootings continue, but prosecutions and convictions are rare. Just yesterday, Louisiana declined to press charges in the 2016 fatal police shooting of Alton Sterling.

This hour, On Point: Black lives matter, but they're still being lost.

--Anthony Brooks
This program aired on March 28, 2018.