Remembering Former First Lady Barbara Bush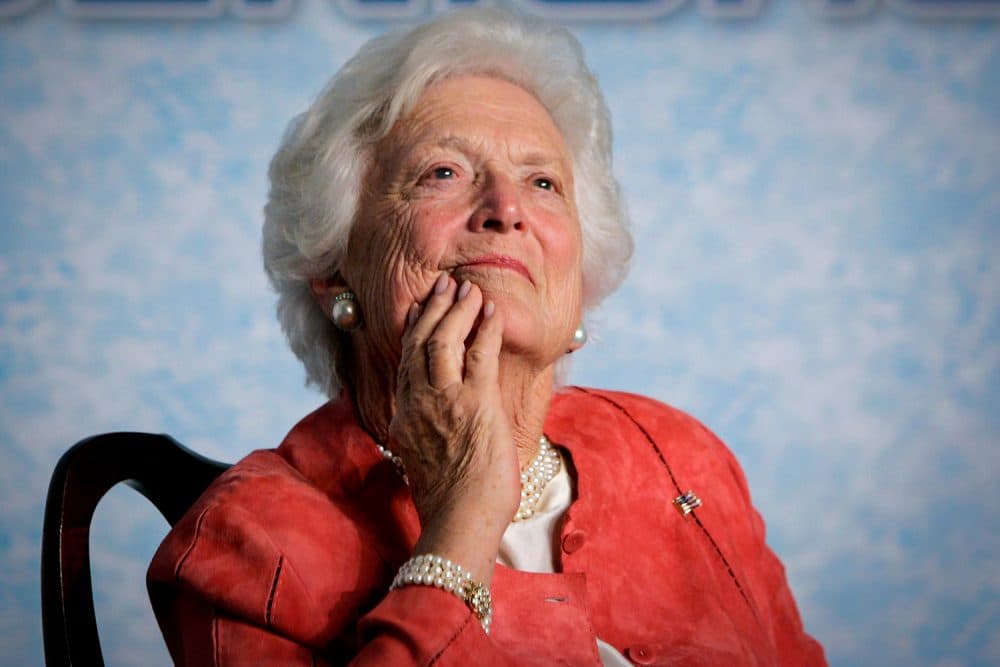 This article is more than 3 years old.
With Melissa Block
We'll remember the life of the plain-spoken former First Lady Barbara Bush, who died yesterday at age 92.
Guest: Susan Page, Washington Bureau Chief of USA Today. (@SusanPage)
From The Reading List: 
USA Today: Former first lady Barbara Bush dies at age 92 — " 'I am still old and still in love with the man I married 72 years ago,' the former first lady wrote in a note published this month in Smith College's alumnae magazine, still showing her characteristic humor. 'I have had great medical care and more operations than you would believe. I'm not sure God will recognize me; I have so many new body parts!'"
This segment aired on April 18, 2018. The audio for this segment is not available.