Macron Addresses Congress Amid Bid To Save Iran Deal
16:54
Play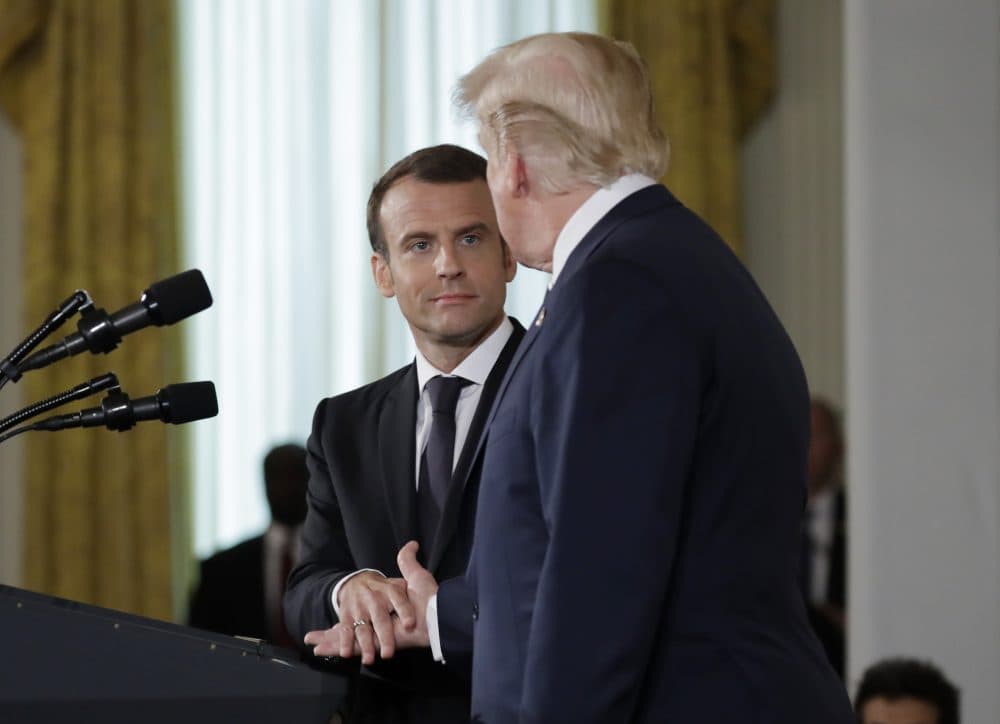 This article is more than 2 years old.
With Meghna Chakrabarti
French President Emmanuel Macron is in Washington, and his Wednesday schedule includes an address to Congress. We'll explore what you can expect to hear.
Guest
Susan Glasser, staff writer at The New Yorker and former chief international affairs columnist for Politico. (@sbg1)
From The Reading List
Washington Post: "Macron steps up his bid to save the Iran deal" — "For the U.S.'s key European allies, the 2015 agreement, forged after months of concerted diplomacy, remains the best way to check Iran's nuclear ambitions and prevent a North Korea-style crisis from erupting in the Middle East. They also see its preservation as a test of the transatlantic relationship. That is the message Macron may deliver before a joint session of Congress on Wednesday and German Chancellor Angela Merkel will likely reiterate the point when she arrives in Washington later in the week."
CNN: "French President will address Congress" — "Macron's speech to Congress comes after he spent two days with Trump tackling a slew of pressing policy issues, from the Iran nuclear deal to the Syrian civil war, climate, counterterrorism and Russian aggression. Macron — who has been dubbed by some observers as a "Trump whisperer" — has been able to develop one of the closest relationships Trump maintains with a world leader. During his time in DC, he's been on a mission to convince Trump to stick with the Iran deal, but despite the apparent warmth of their relationship, he been facing an uphill struggle."
This segment aired on April 25, 2018.