Gina Haspel, Trump's Controversial Nominee To Head The CIA
17:18
Play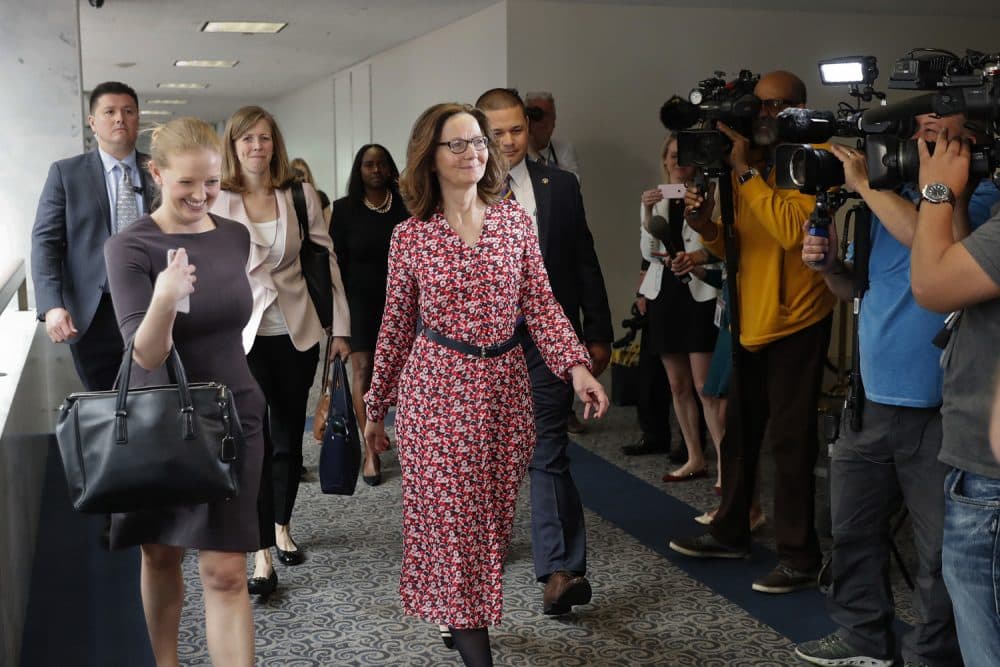 This article is more than 2 years old.
With Jane Clayson
Gina Haspel, President Trump's controversial nominee to head the Central Intelligence Agency, reportedly offered to withdraw her nomination following a White House meeting focusing on her past role in interrogation programs.
We'll discuss Haspel's nomination in advance of her confirmation hearing, which is set for Wednesday.
Guests:
Nahal Toosi, foreign affairs correspondent at Politico. (@nahaltoosi)
Nafeesa Syeed, national security reporter at Bloomberg. (@NafeesaSyeed)
Reading List:
Politico: "White House Gears Up To Push CIA Nominee As Concerns Mount" — "Haspel, an agency veteran with numerous undercover postings, has faced bipartisan concerns over her involvement with interrogation tactics — including actions such as waterboarding that have since been banned — against detained suspected terrorists during the George W. Bush administration."
Bloomberg: "Torture Claims And Destroyed Videos Shadow Trump's CIA Pick" — "Gina Haspel spent three decades working in secret. Now the lifelong spy is preparing for a bruising public debut as she fights to become President Donald Trump's CIA chief amid criticism of her involvement in alleged torture programs and role in destroying videotapes of interrogations."
The Washington Post: "White House Is Playing The 'Woman' Card In Response To Concerns About Gina Haspel" — "Any advocate of women's empowerment who is so concerned about Haspel's past activity that they would vote against her becoming the first woman to head the CIA is a 'hypocrite,' tweeted White House press secretary Sarah Huckabee Sanders."
This segment aired on May 8, 2018.