Chinese Firm ZTE And Trump's Trade Deals
16:29
Play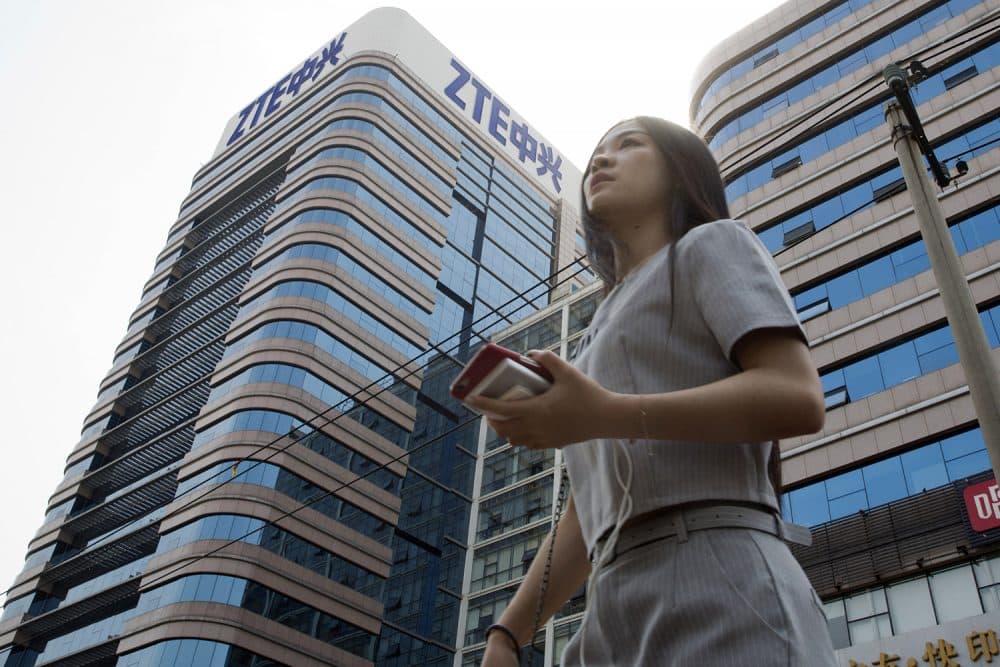 This article is more than 2 years old.
With David Wright
Chinese tech giant ZTE is becoming a key factor in U.S.-China trade talks. We'll talk about the latest from Trump's trade deals.
Guests:
Bob Davis, senior editor at The Wall Street Journal who covers economic issues out of the Washington D.C. bureau. (@bobdavis187)
Derek Scissors, resident scholar at the American Enterprise Institute, where he focuses on the Chinese economy. Author of the China Global Investment Tracker and chief economist of China Beige Book. (@DerekScissors1)
From The Reading List:
The Wall Street Journal: "U.S., China Discussing Deal on ZTE, Agricultural Tariffs" — "On Sunday, President Donald Trump said in a tweet that he was working with Chinese President Xi Jinping to get ZTE 'a way to get back into business, fast. Too many jobs in China lost.' He said the Commerce Department has been instructed to 'get it done!'
Mr. Trump's tweet took many in his inner circle by surprise, said people involved in the discussions, and wasn't preceded by interagency discussions on the policy. Treasury Secretary Steven Mnuchin, who has been leading discussions recently with Chinese officials in Washington, has been the key player in the ZTE deal discussions, said people involved in U.S. talks with China."
This segment aired on May 17, 2018.