America's Threshold For Mass Shootings
16:55
Play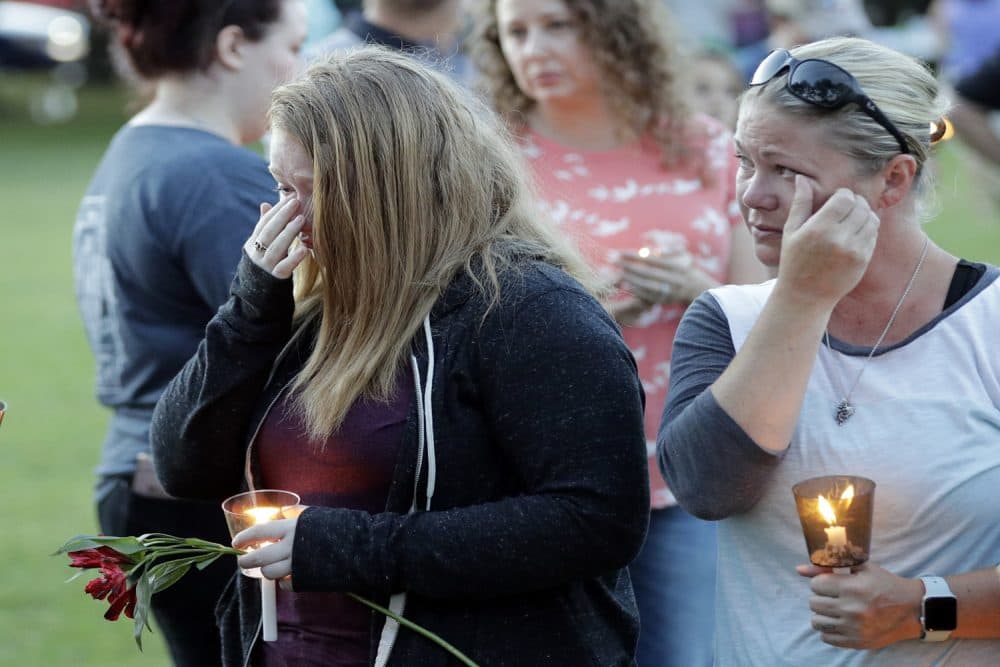 This article is more than 2 years old.
At least 10 people were killed by a 17-year-old student at Santa Fe High School in Texas Friday. Again, the country is mourning, opening up the fraught debate on gun control, school safety, and mental health.
Guest:
David French, senior writer at National Review. (@DavidAFrench)
From The Reading List:
National Review: "The Best Explanation for Our Spate of Mass Shootings Is the Least Comforting" — "Writing in 2015, Malcolm Gladwell wrote what I think is still the best explanation for modern American mass shootings, and it's easily the least comforting. At the risk of oversimplifying a complex argument, essentially he argues that each mass shooting lowers the threshold for the next. He argues, we are in the midst of a slow-motion 'riot' of mass shootings, with the Columbine shooting in many ways the key triggering event."
This segment aired on May 21, 2018.