Trump Cancels Summit With North Korea
07:08
Play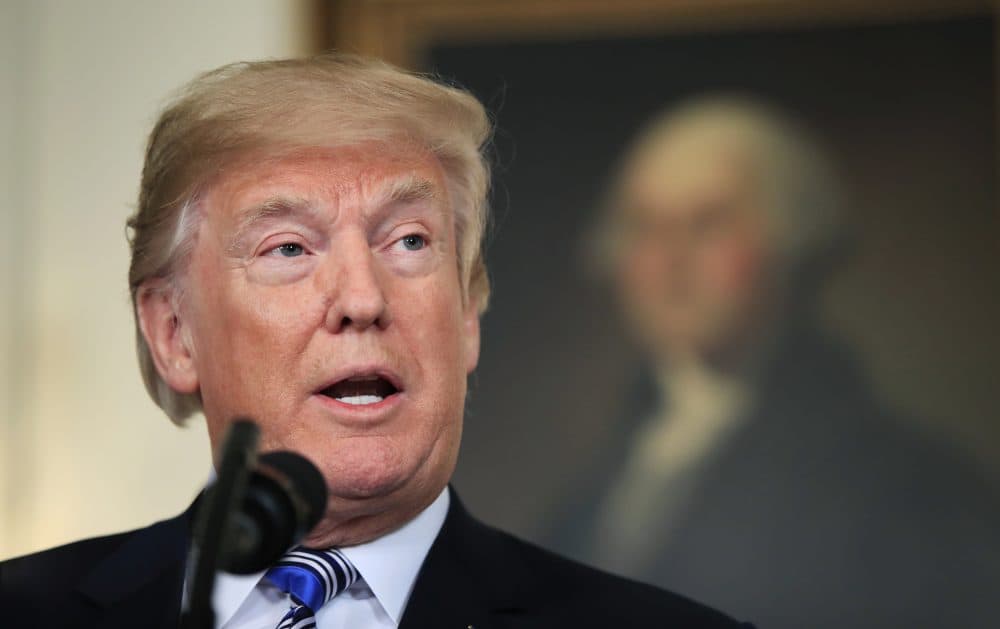 This article is more than 2 years old.
With Ray Suarez
In a letter released by the White House, President Trump canceled the summit with Kim Jong Un that was set to take place in June.
Guest:
Nicholas Wadhams, state department reporter at Bloomberg News. (@nwadhams)
From The Reading List:
Bloomberg News: "Trump Cancels Summit With North Korea's Kim, Citing 'Hostility'" — "North Korea hardened its rhetoric toward the U.S. earlier Thursday, warning it was ready for a 'nuclear-to-nuclear' showdown if the U.S. didn't follow through on the summit.
'You talk about your nuclear capabilities, but ours are so massive and powerful that I pray to God they will never have to be used,' Trump wrote.
With the summit abandoned — at least temporarily — the next steps are unclear. Trump has said that if the June 12 meeting were to fall through, the U.S. would continue exerting maximum economic pressure on Kim and his regime.
The highly anticipated summit had been cast by the White House as an opportunity to stave off a military conflict with North Korea and showcase Trump's ability to make progress where his predecessors had struggled. The president has openly entertained the idea that he could have been awarded the Nobel Peace Prize had the meeting led to a peace agreement between North Korea and the U.S. and South Korea. The countries are technically still at war."
This segment aired on May 24, 2018.