How Dropshipping Is Changing Retail
47:34
Play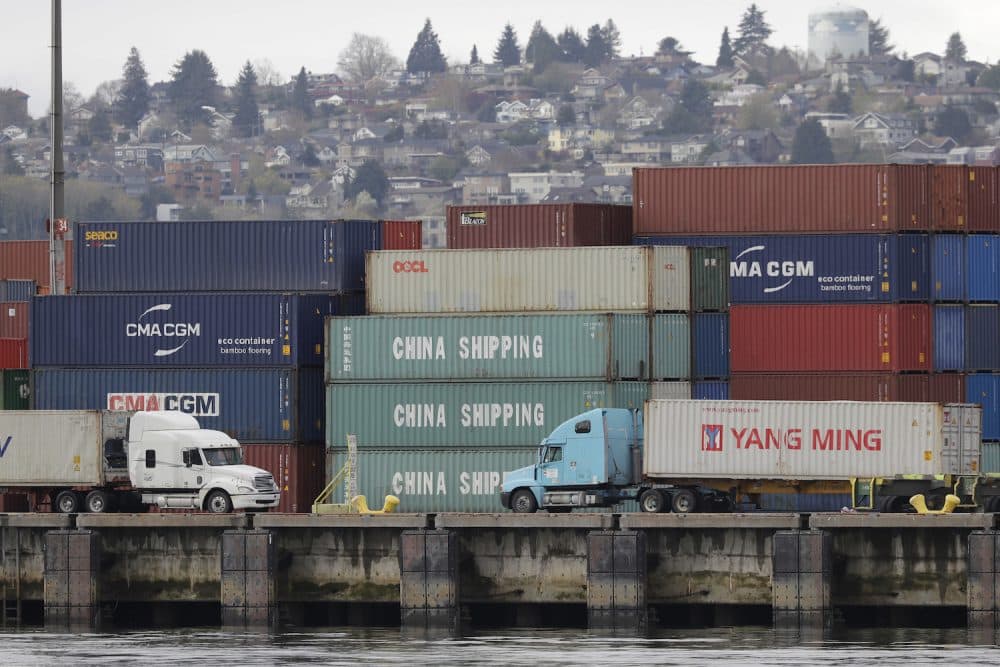 This article is more than 1 year old.
With Kimberly Atkins
Online retailers are cutting out the middleman – and selling products cheaper than ever. Are you getting what you pay for?
Guests:
Alana Semuels, staff writer at The Atlantic. (@AlanaSemuels)
Mark Cohen, director of Retail Studies and professor at the Columbia Business School. Former CEO of Sears Canada.
Andrew Youderian, founder of eCommerceFuel.com, a resource for small online retailers. (@youderian)
From The Reading List:
The Atlantic: "The Problem With Buying Cheap Stuff Online" — "Wish is emblematic of a growing trend in e-commerce: shoppers buying directly from Chinese manufacturers and merchants. Wish and sites like AliExpress, LightInTheBox, and even Amazon have enabled more Chinese sellers to penetrate the U.S. market, where they compete with U.S. manufacturers and U.S. retailers who themselves have been importing goods from China. Though the products from these sites take longer to arrive because they're coming from overseas, some analysts think sites like Wish represent the future of shopping. Wish is, according to Forbes, worth $8.5 billion, about the same as Macy's, J.C. Penney, and Sears combined. Its valuation has more than doubled since a year ago, when it received $500 million in funding. Its logo now appears on the jerseys of the Los Angeles Lakers.
These sites represent a different type of shopping than customers have engaged in for decades, even with the rise of e-commerce. For much of the 20th century, shoppers would drive to a store, browse through rows of goods, and then buy the clothes or headphones or cameras they wanted and then drive home. Then, they would browse the websites of stores and retailers and order clothes or headphones or cameras delivered to their doorsteps. But now, these new sites are helping consumers skip that retailer middleman; the websites are themselves the retail middleman. People can buy cheap stuff like bikinis or drones directly from the manufacturer or seller, no matter where that retailer is based."
Everyone loves getting a great deal on the products they buy. And that desire is fueling a growing trend: manufacturers, mostly from China, selling deeply discounted products directly to consumers online— bypassing retailers altogether. But are these bargains too good to be true? And what are the implications for consumers and for U.S. businesses trying to compete?

This hour, On Point: the truth about drop shipping. And NBA finals deju vu all over again.

- Kimberly Atkins
This program aired on May 31, 2018.