Week In The News: Aretha Franklin Dies, John Brennan, Omarosa's Tapes, Catholic Priest Abuse
47:38
Play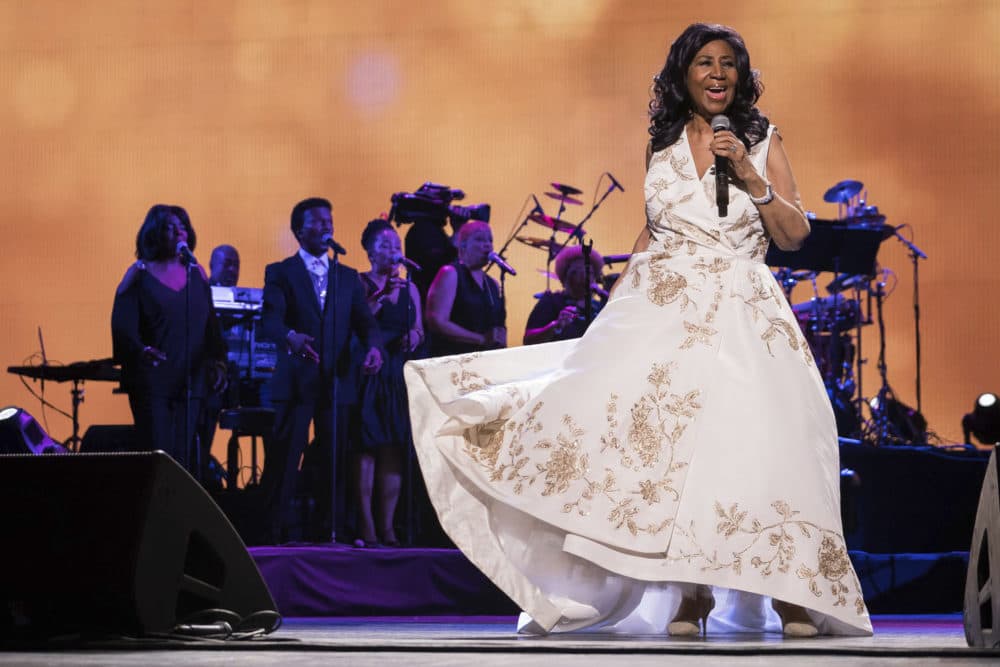 This article is more than 1 year old.
With Bob Oakes. 
Ex-CIA Director's security clearance revoked. Omarosa Manigault-Newman releases tapes. Catholic priest abuse cover-up. Midterm election firsts. Aretha Franklin dies. The news roundtable dives in.
Guests
Kimberly Atkins, chief Washington reporter and columnist for the Boston Herald. (@KimberlyEAtkins)
Aaron Blake, senior political reporter for the Washington Post. (@AaronBlake)
Jack Beatty, On Point news analyst. (@JackBeattyNPR)
From The Reading List
The New York Times: "Aretha Franklin, the 'Queen of Soul,' Dies at 76" — "Ms. Franklin had a grandly celebrated career. She placed more than 100 singles in the Billboard charts, including 17 Top 10 pop singles and 20 No. 1 R&B hits. She received 18 competitive Grammy Awards, along with a lifetime achievement award in 1994. She was the first woman inducted into the Rock & Roll Hall of Fame, in 1987, its second year. She sang at the inauguration of Barack Obama in 2009, at pre-inauguration concerts for Jimmy Carter in 1977 and Bill Clinton in 1993, and at both the Democratic National Convention and the Rev. Dr. Martin Luther King Jr.'s funeral in 1968."
The Boston Herald: "Analysis: John Brennan news serves as a flash bomb" — "With the retaliatory revocation of former CIA Director John Brennan's security clearance, the White House inadvertently revealed its crisis-management messaging strategy — keep big announcements in a pocket to lob later like news flash bombs."
The Washington Post: "DO NOT DENY: More and more, Trump's own spokesmen refuse to vouch for him" — "The pattern has become more pronounced, but it isn't completely new. Previously, White House spokesmen have referred to Trump's own comments rather than supplying their own defenses in response to questions about Trump's alleged affair with Playboy Playmate Karen McDougal, Trump's baseless claim that President Barack Obama wiretapped Trump Tower during the 2016 campaign, and Trump's other unfounded assertion that millions of people voted illegally in the 2016 election."
Feuding in Washington. President Trump strips John Brennan's security clearance, telling advisers he likely won't be the last. Former White House aide and Apprentice star Omarosa Manigault Newman goes head-to-head with the president. The Manafort case falls into the hands of the jury. A probe exposes Catholic priests abused over 1,000 children in Pennsylvania. And we pay respect to the Queen of Soul, Aretha Franklin, who passed away at 76.

This hour, On Point: the weekly news roundup.

— Bob Oakes
This program aired on August 17, 2018.