What's Coming In This Week's News Cycle
48:34
Play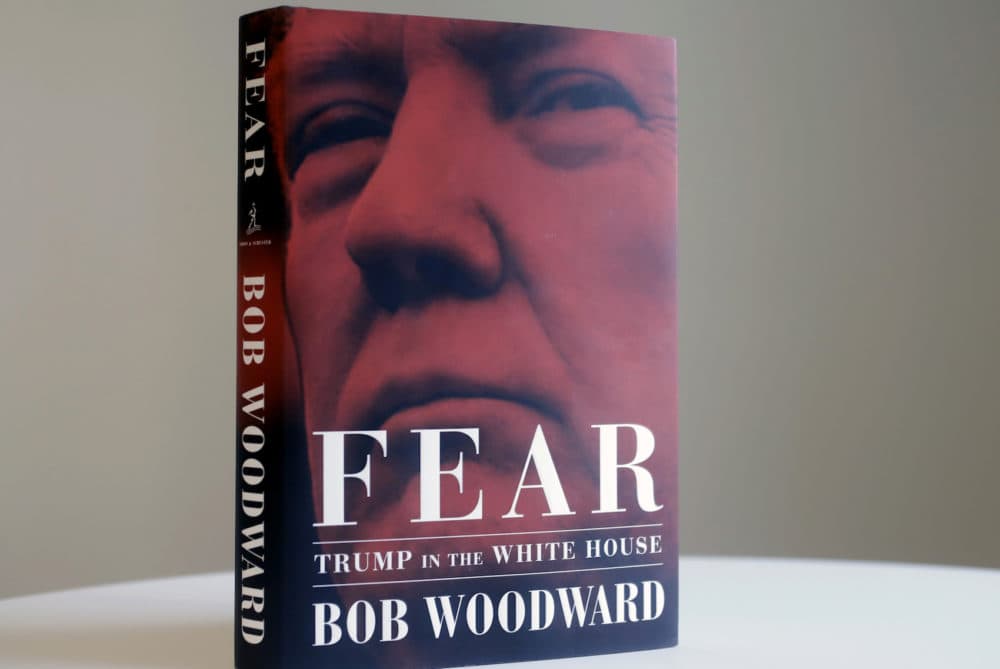 With Meghna Chakrabarti
Top reporters share what they're working on and watching for in the week ahead in Washington, around the nation and across the world.
Guests
Josh Gerstein, White House reporter for Politico. He also covers justice and national security. (@joshgerstein)
Weijia Jiang, White House correspondent, CBS News. (@weijia)
Aaron Blake, senior political reporter for the Washington Post. (@AaronBlake)
From The Reading List
Politico: "RNC asks court to keep recount plan for 2020 secret" — "The Republican National Committee is pressing to keep secret a memo detailing how the Trump campaign could respond if President Donald Trump's reelection bid in 2020 turns out to be a squeaker.
"Last week, RNC lawyers asked a federal judge in New Jersey to order that the so-called recount memo, drafted in 2016, be kept under wraps until after the 2020 election because of the role it could play in that contest."
Washington Post: "Who could have written the 'resistance' op-ed?" — "Pretty much everyone has a theory about who wrote that bombshell anonymous New York Times op-ed. We know from the Times only that it was a "senior administration official" — a broad label that could include scores of White House or executive branch aides. Top Trump officials have publicly denied they were behind it, though such denials should be considered carefully given their enraged boss and a precedent for them from administration officials (see: 'Deep Throat' Mark Felt).
"The Fix and The Post's graphics department surveyed the landscape of intrigue and the full range of denials offered. We sorted some officials into loose groups based on likelihood of authorship and theories offered in public spaces."
Weather Channel: "Florence Regains Hurricane Strength and Could Pose a Serious Danger to U.S. East Coast Later This Week" — "Florence is generating swells that are beginning to affect parts of the U.S. East Coast. Swells will also propagate to Bermuda and north- and northeastward-facing coasts of the Lesser Antilles, Puerto Rico, Hispañiola, the Turks and Caicos and the Bahamas.
"These swells will produce life-threatening surf and rip current conditions at these beaches.
"It is now likely Florence's center will move sufficiently far south of Bermuda to spare the territory the worst of its impacts. High surf and perhaps some outer rainbands are likely, and we can't rule out at least some tropical-storm-force winds."
Fox News: "Convicted ex-Trump aide George Papadopoulos suggests Sessions lied to Congress about Putin summit" — "Former Trump campaign foreign policy adviser George Papadopoulos on Sunday claimed Attorney General Jeff Sessions was 'enthusiastic' about a potential meeting between then-candidate Trump and Russian President Vladimir Putin, contradicting Sessions' sworn congressional testimony late last year.
"Papadopoulos was sentenced Friday to 14 days in prison and a $9,500 fine for lying to the FBI during Special Counsel Robert Mueller's probe into Russian interference in the 2016 election. Mueller's team had sought a longer six-month sentence."
This program aired on September 10, 2018.