Second Accusation For Kavanaugh And Lessons From Anita Hill
Play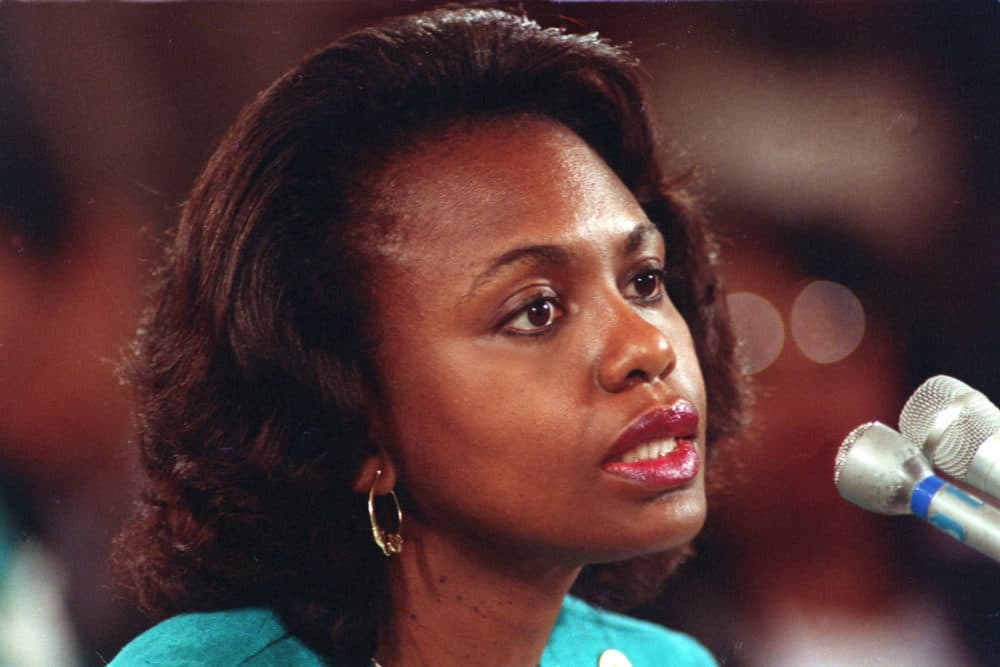 This article is more than 4 years old.
With Meghna Chakrabarti
As a second woman accuses Supreme Court nominee Brett Kavanaugh of sexual misconduct, we speak with an investigative reporter who revealed key information about the Thomas-Hill hearings.
Guest
Florence George Graves, founding director of the Schuster Institute for Investigative Journalism at Brandeis University. Author of a Washington Post investigation that revealed bipartisan maneuvering by several Senate Judiciary Committee members to discourage the testimony of a key witness in the Anita Hill-Clarence Thomas hearings.
From The Reading List
The Washington Post: "The Other Woman" — "She did not testify because she was not called to testify. Contrary to their public statements, no one in power really wanted her to testify. That's what Angela Wright recalls."
The New Yorker: Senate Democrats Investigate a New Allegation of Sexual Misconduct, from Brett Kavanaugh's College Years — "The woman at the center of the story, Deborah Ramirez, who is fifty-three, attended Yale with Kavanaugh, where she studied sociology and psychology. Later, she spent years working for an organization that supports victims of domestic violence. The New Yorker contacted Ramirez after learning of her possible involvement in an incident involving Kavanaugh. The allegation was conveyed to Democratic senators by a civil-rights lawyer."
This segment aired on September 24, 2018.